Thor star Chris Hemsworth was supposed to be filming Thor: Love and Thunder right now. But the pandemic has pushed back production to 2021. In a new interview, Hemsworth has finally given fans an update about the upcoming sequel. The Marvel star also teased some "dramatic changes."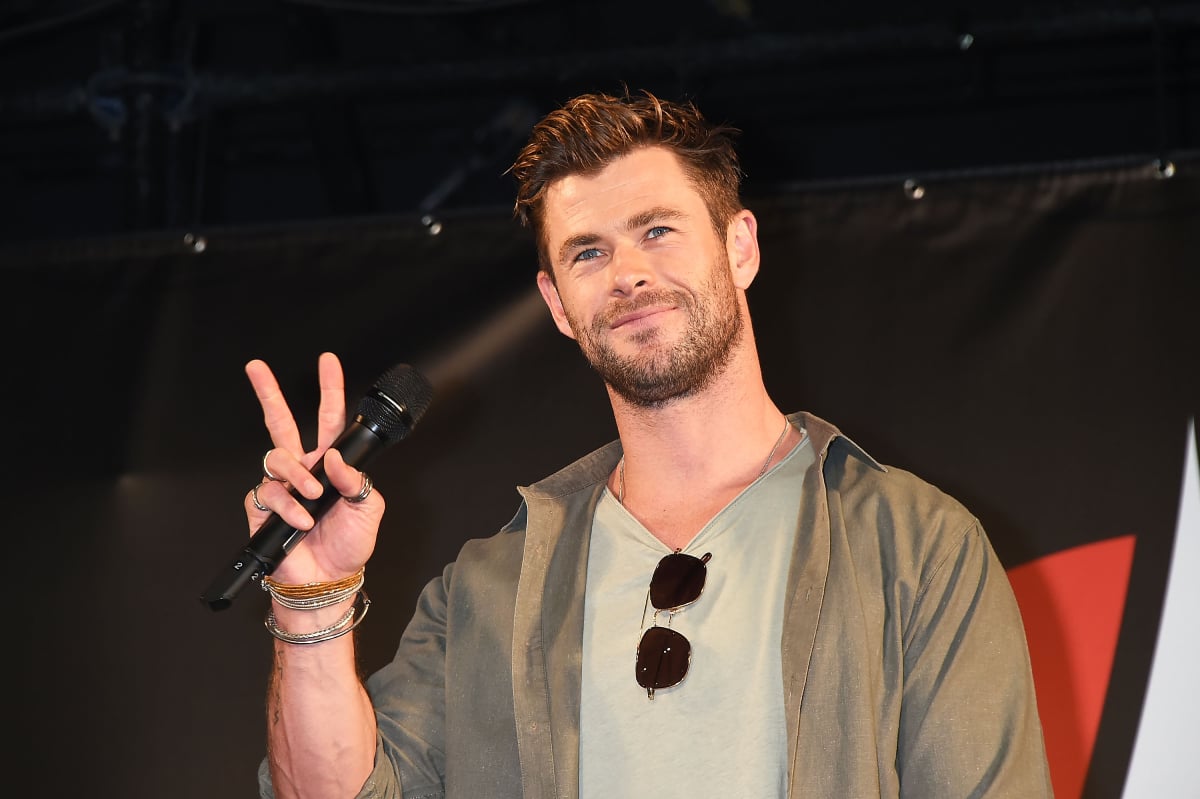 Is 'Thor: Love and Thunder' Chris Hemsworth's final outing in the MCU?
As Inverse points out, there are a few things fans already know about Thor: Love and Thunder, despite the fact the movie hasn't started filming yet. Earlier this month, Natalie Portman (Jane Foster) confirmed the rumors surrounding her character's story. Portman revealed that Jane's story will be based on The Mighty Thor comics.
"I'm really excited," Portman said. "I'm starting to train, to get muscles. It's based on the graphic novel of The Mighty Thor. She's going through cancer treatment and is a superhero on the side."
Many believe the sequel will follow the comics and fans will see Hemsworth's Thor pass his powers onto Jane Foster. This could mean the film will be Hemsworth's final outing in the Marvel Cinematic Universe after nine films in total. But, Hemsworth hopes that's not the case.
"Are you crazy?! I'm not going into any retirement period," Hemsworth told Variety. "Thor is far too young for that. He's only 1,500 years old," he said. "It's definitely not a film that I say goodbye to this brand. At least I hope so."
Does the sequel's working title have a hidden meaning?
Earlier this month, Skyler Shuler – the editor-in-chief of Disney fan site The DisInsider – tweeted the working title for Thor: Love and Thunder. According to Shuler, the working title that Disney is developing the film under is "The Big Salad."
It isn't clear if this name has any significant meaning, but the rumors are swirling. First of all, there's no confirmation that this is, in fact, the film's working title. Second, if it is the working title, it might not refer to the film at all. It's possible that the title is an inside joke.
Marvel boss Kevin Feige might just be a huge Larry David fan and wanted to give his favorite Seinfeld episode a subtle nod. But, it could also be a reference to a scene in Avengers: Endgame.
Fans will recall that the last time they saw the character he was "fat Thor." When his mother Frigga saw his new appearance, she told him to "eat a salad." If Thor follows his mom's advice, "The Big Salad" title could be hinting that the sequel will feature the demi-god getting back into shape.
Chris Hemsworth teases 'dramatic changes' in 'Thor: Love and Thunder'
Another possibility is that Thor might already be back in shape when the movie begins. It depends on when the movie is set. It could take place just moments after the events of Avengers: Endgame. Or, it could be years later.
Director Taika Waititi said in October 2019 that there was an ongoing debate about how many months or years after Endgame that Thor: Love and Thunder would take place.
Hemsworth revealed in a recent interview that Waititi is currently writing the script. He also revealed that filming will begin in January 2021.
"[I'm] very excited to try to do something different, you know," Hemsworth admitted. "The last three films we certainly pushed the envelope and created different versions of the character, and now people expect some dramatic changes. So we've got our work cut out in that sense."
Thor: Love and Thunder is scheduled to hit theaters on February 11, 2022.
Source: Read Full Article