Power Book III: Raising Kanan begins decades before the events in the original Power, taking place in the '90s when Kanan Stark was just a teenager. Still, viewers are still expecting it to make connections to the first series. One of them is the birth of his son, Shawn Stark. But how old was Kanan when he had Shawn exactly?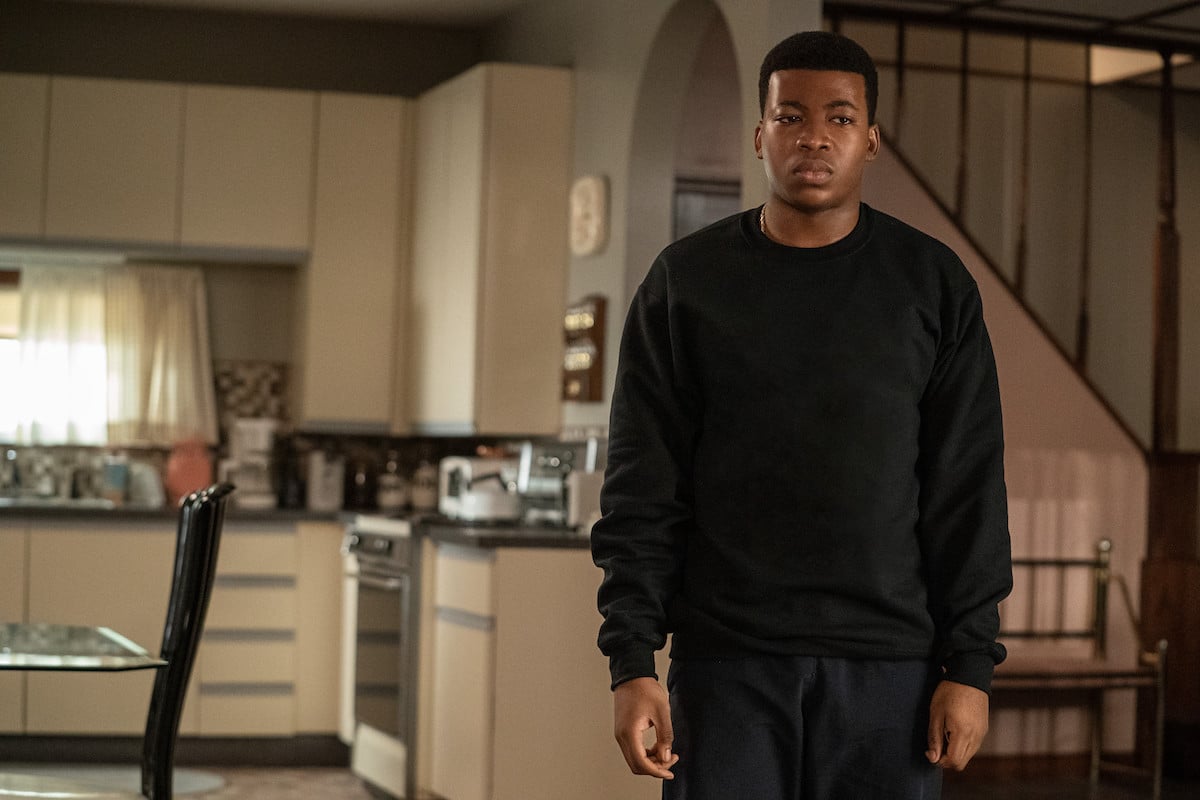 'Power Book III: Raising Kanan' starts in the early '90s
Raising Kanan begins in 1991 when Kanan is 15 years old. Sharp and intelligent, he could have a bright future ahead of him. But Kanan would rather be in the streets. Soon, he joins the criminal organization that his mother Raquel "Raq" Thomas has built with her brothers Marvin and Lou-Lou.
The cast of Raising Kanan features Mekai Curtis as Kanan, Patina Miller as Raq, London Brown as Marvin, Malcolm Mays as Lou-Lou, and Omar Epps as Detective Malcolm Howard, who is also secretly Kanan's father.
When did Kanan have Shawn?
According to a character page, Kanan had Shawn in 1995 with a woman named Jarita (Tasha Smith). That would place his age around 19 or 20.
Shawn (Sinqua Walls) grew up to be a basketball player, but an injury forced him to retire early. He ultimately became a driver for James "Ghost" St. Patrick (Omari Hardwick), who had helped raise him when Kanan (50 Cent) was incarcerated on shady drug charges.
It later came out that Ghost had set up Kanan because he was standing in the way of the "big plans" he had. Kanan tried to get revenge on Ghost through Shawn after his release. But Shawn chose not to go through with the murder after learning his father was only using him. Viewing him as disloyal, Kanan disowned and murdered his son at the end of Power Season 2.
Will Shawn be in 'Power Book III: Raising Kanan?'
As far as we know, there hasn't been any official word on whether Shawn will be in Raising Kanan. But knowing the goal is to have six seasons of the show, it seems likely that viewers will see Kanan's life play out well into the '90s when Shawn would have been born.
The series was renewed in July and is now filming its second season, which will hopefully pick up right where it left off. In the last episodes of Raising Kanan Season 1, Raq had sent Kanan to kill Detective Howard, keeping him in the dark about the fact that he's his real father. The shooting set off a chain reaction of events, ending with Kanan fleeing town to hide out in Maryland.
The release date for Power Book III: Raising Kanan Season 2 is unclear, but Miller said in a Sept. 26 tweet that it would be back in 2022. "We are hard at work on season 2….cant wait for y'all to see it!!!" she continued.
Source: Read Full Article