Front line workers, especially those in the medical industry,are being hailed as heroes during the battle against the Coronavirus. There isone familiar face that Pennsylvania residents probably won't be running into ina hospital, though. JonGosselin, famed for his role in Jon and Kate Plus 8, suggested hisformer wife, KateGosselin, should step up and join the fight against the virus. While he isn'tsure, he seems pretty confident that Kate has not been putting her nursingcredentials to use during the pandemic.
Jon Gosselin wonders why his ex-wife, Kate Gosselin, isn'tworking as a nurse during the pandemic
Kate could definitely use a job, and, at the moment, she hasa skill set that is very much in demand. Before the reality TV bug bit Kate,she worked as a nurse, she even continued working during the early years of Jonand Kate Plus 8. In the first season of the series, Kate was regularlyseen returning from work, where she continued her nursing duties on a per diembasis. That was years ago, now. Kate hasn't returned to the profession sincethen.
She did, however, state that she wasn't opposed to the idea.Back in 2009, Kate stated thatshe would consider nursing as a backup career if all else failed. Even asshe pondered the idea, it was apparent that Kate's main goal was to remain inthe entertainment industry. That pursuit isn't going well, though. According toTheSun, Kate revealed her contract with TLC had been terminated, and she doesn'tappear to have any other entertainment contracts in the works.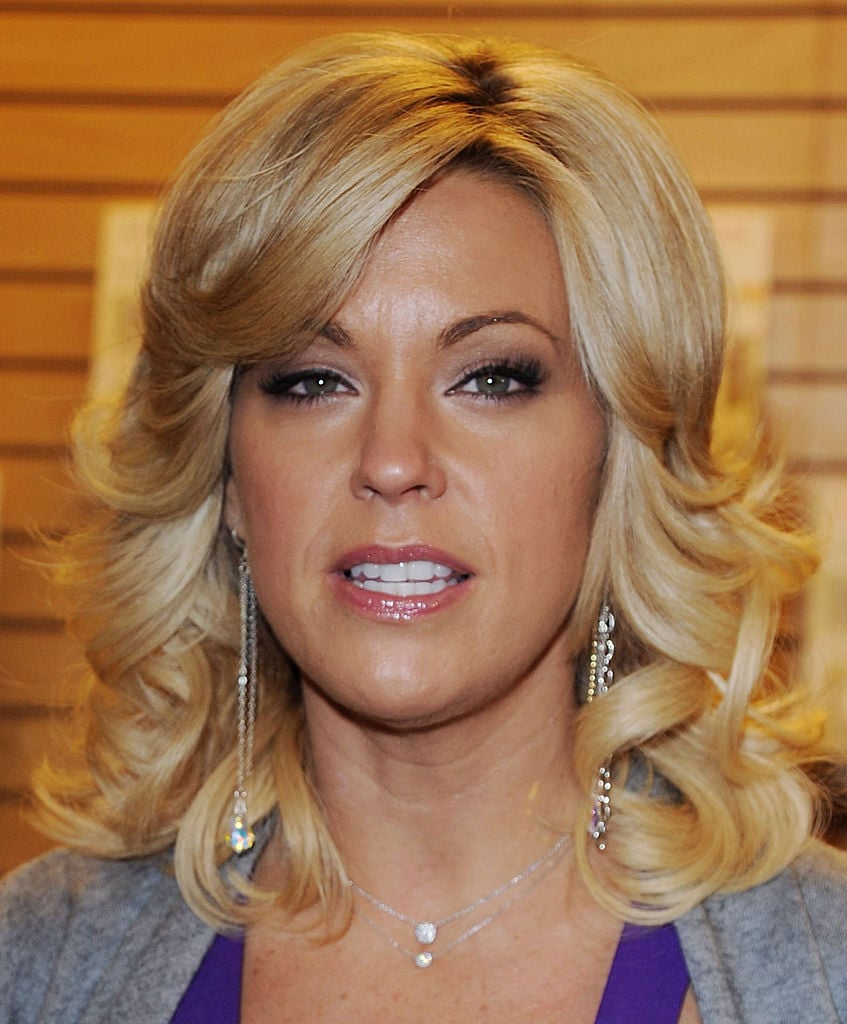 Jon has wondered why Kate hasn't returned to nursing, atleast to help on the front lines while the pandemic is ongoing, accordingto The Sun. While Jon isn't exactly sure what Kate is up to, she has notbeen spotted in any hospital since the start of the pandemic. Instead, it lookslike she's laying low at home with her children. Kate is currently raising fourof her sextuplets. Madyand Cara Gosselin, the former couple's eldest children, both of whom were attendingcollege in New York, have also returned home to Pennsylvania during thepandemic.
Kate could still return to nursing
While it doesn't appear as though Kate is currently employedby any medical center, that doesn't mean she can't still return. While familyfollowers have long hated Kate for the way she treats her children, sheseems to be particularly skilled at thinking ahead. At the very least, it seemslike she's keeping the option of returning to nursing on the table.
According to the Pennsylvania Department of State, Kate's nursing license is active until 2021. Her license was first issued in 1997, two years before she married Jon. Kate last renewed the license in 2019, which suggests she hasn't given up on the notion of returning to the career just yet. She may need to at some point. Without an entertainment career to speak of, Kate will need to find a way to support herself, sooner or later.  
Jon Gosselin and his longtime girlfriend are both working inmedical settings
Jon doesn't just talk the talk, both he and his girlfriendare actively involved in the fight against Covid-19. Jon, according to TheHollywood Gossip, has returned to the world of technology. He is working asan IT specialist in a hospital near his home in Reading, Pennsylvania. His girlfriend,ColleenConrad, who is heavily featured on Jon's Instagram, is a psychiatric nurse practitioner.
Jon told The Sun that both he and Colleen are working daily at local medical centers during the coronavirus shutdown, but that they are trying to mitigate the risk of contracting the disease and transferring it to family members. Jon reports that he and Colleen have purchased a tent so they can self-isolate if either becomes infected with the virus. Two of Jon and Kate's sextuplets are currently living with the couple. Hannah Gosselin moved in with her father in 2017. Jon was awarded full custody of Collin Gosselin in December 2018. Colleen is the mother of two adult children. Neither appears to reside at the home.
Source: Read Full Article