Kendall Vertes is often thought to be an original member of the Abby Lee Dance Company Junior Elite Competition Team. However, longtime Dance Moms fans will recall that she and her mother, Jill Vertes, didn't join the show until season 2. Unlike the other dancers who were cast in season 1, Kendall was not trained by Abby Lee Miller for years prior to the show. Instead, she attended Studio 19 Dance Complex and competed under their name.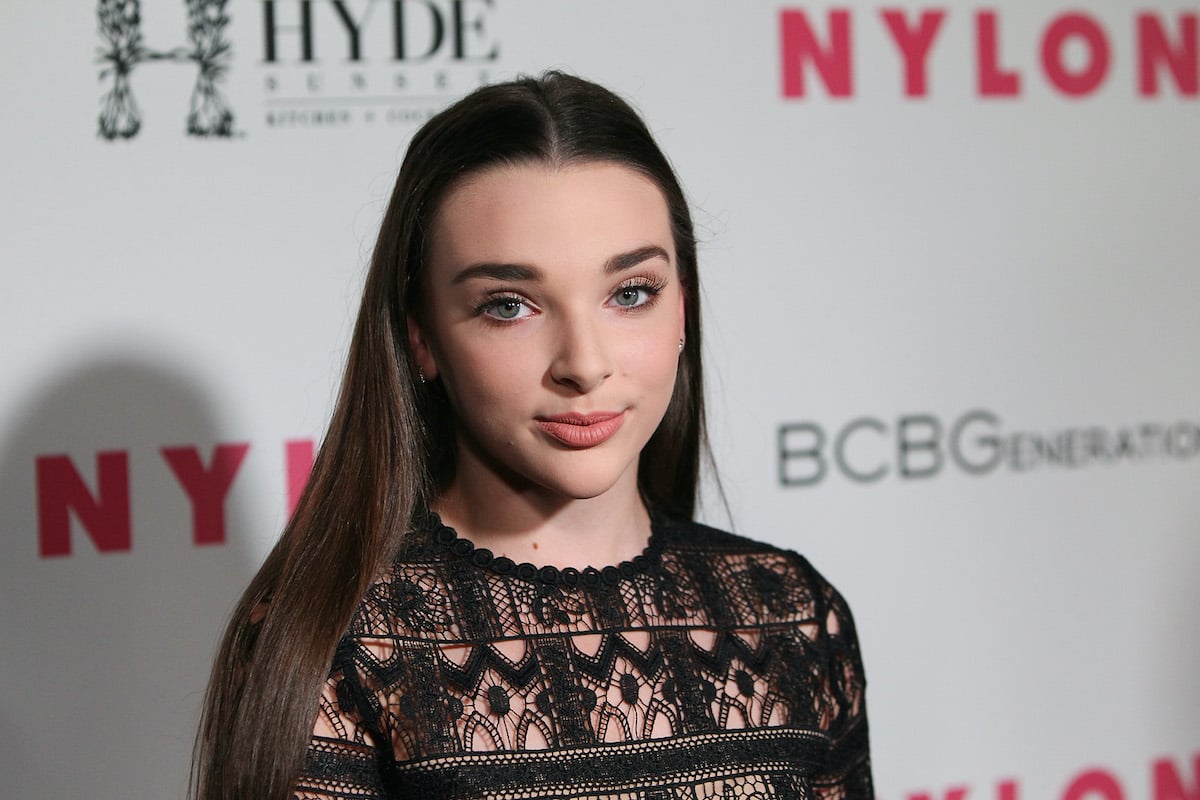 So how did Kendall find her way onto Dance Moms? At the beginning of season 2, the then 8-year-old Kendall auditioned to join the ALDC. After Miller held open call auditions for the team, Kendall ended up being selected over hoards of other dancers. Though Kendall first joined the team on a probationary period, she eventually earned her jacket. She and Jill would then stick around until the end of season 7.
Kendall Vertes had a unique journey on 'Dance Moms'
Of course, Kendall's true journey on Dance Moms started way before her audition. Miller actually convinced Jill to screen test for the show. After Jill and Kendall joined, the producers forced them to go to Cathy Nesbitt-Stein's Candy Apples Dance Center studio for a time. This, of course, was to stir up drama. The producers even asked Jill and Kendall to return for Season 8, but they ultimately declined.
Kendall's time on Dance Moms wasn't always easy. Miller was fond of ridiculing her for crying and speaking her mind. Miller also had a penchant for comparing her to Maddie Ziegler and criticizing her for not using her face in performances. However, fans recently found a video of the dancer prior to her days at the ALDC and she couldn't have been more expressive. Now, fans are wondering if dancing for Miller, or even being on Dance Moms, killed Kendall's passion for dance.
'Dance Moms' fans found a dancing video of Kendall before she joined the ALDC
In a video from 2011, Kendall performs a musical theater solo called "My Strongest Suit". The dancer has great facials and tons of energy throughout her solo. Dance Moms fans couldn't help but react to her performance. "Musical theatre is definitely Kendall's best style!" one fan commented on YouTube. "So much personality and it's easy to see her joy 💜✨ I love Kendall's dancing, she was brilliant from a young age."
"OK but omg she absolutely slayed this!!" another fan added about the dancer. "Her confidence was so high here. I absolutely love it I literally can't wait for more before ALDC/Dance Moms Kendall dances now omg." Other people also commented on Kendall's talent but shared the video made them feel something other than just happiness.
Fans wonder if being on the reality TV show killed Kendall's passion for dance
"I get a lot of joy watching this but at the same time, sadness," another person penned. "Kendall had so much potential when she was younger but the ALDC environment completely took all that away and her passion. If she stayed with Studio 19, she would've definitely been a much different dancer in 5 years' time from this timeframe compared to what she was approximately around Dance Moms' seasons 4-5."
Who really knows if Dance Moms or the ALDC truly killed some of Kendall's passion for dance. It's also quite possible that her passion for dance waned a bit as she got older. But considering she still identifies herself as a dancer, in addition to a singer and an actor, it's safe to say that the show didn't destroy all of her love for dance. It'll be interesting for her fans to see what she chooses to do next.
Source: Read Full Article