Heather Chase from Below Deck was a serious source of frustration for Fraser Olender and he recalled feeling very beneath Chase in more of a personal way early in the season.
Olender also didn't think Chase truly pulled her weight, which added to his stress on the boat. And while he said Jessica Albert is a "wonderful girl" he didn't see her working as hard either.
Heather Chase and Fraser Olender butted heads on 'Below Deck'
"Heather is the one I'm truly butting heads with," he told Showbiz Cheat Sheet. "And then, to be honest, we go through a moment whereby, you know, Jess really gets on my nerves because she doesn't lift a finger. She's a wonderful, wonderful girl. It's very it's exhausting to have to carry your crewmate's weight."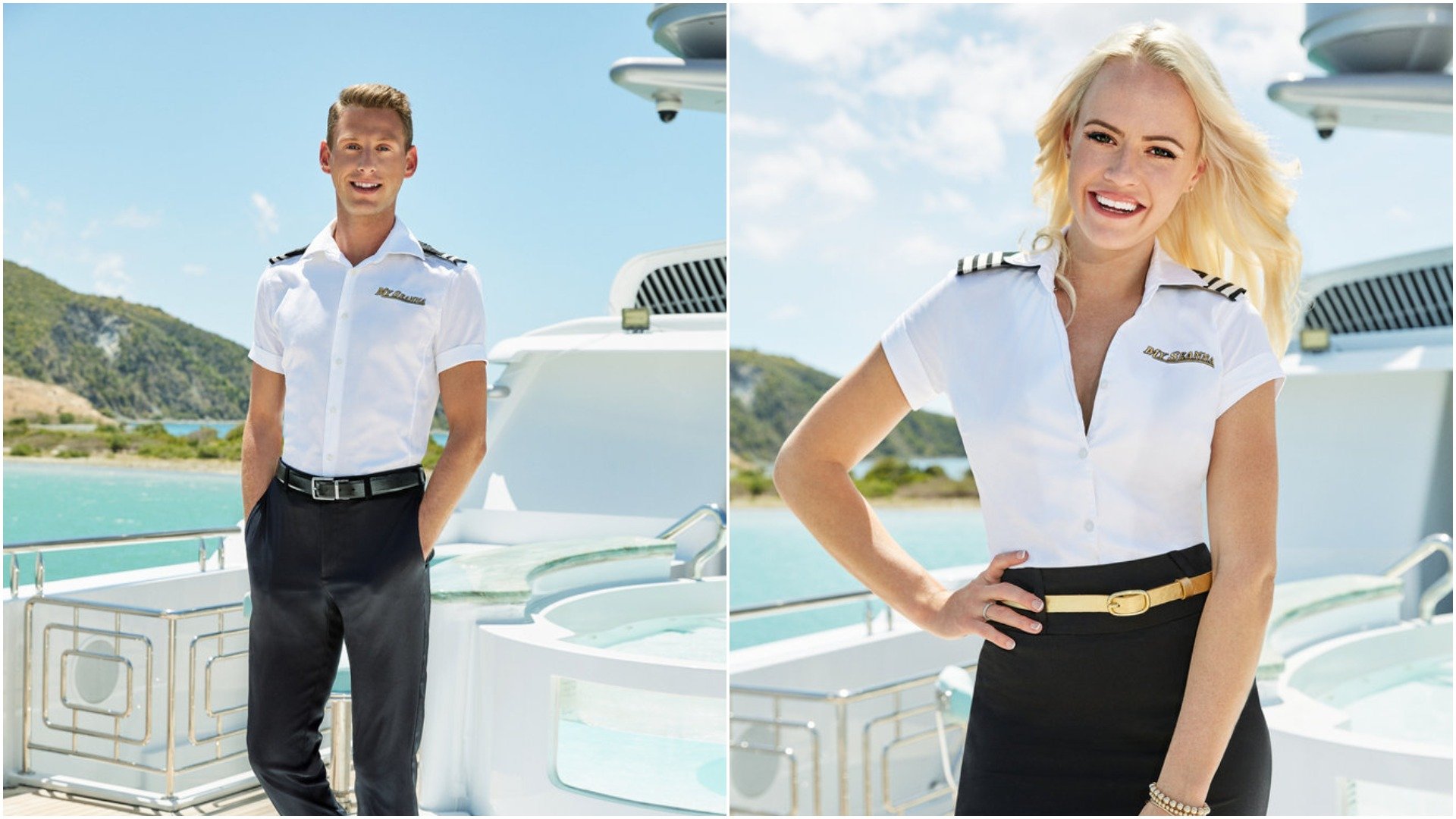 "It was very stressful," he added. "And listen, we got through it. It gets worse and then it gets better."
But he said it took time for the interior team to work through their challenges. "Well, Rome wasn't built in a day," he said. "It takes some time. We have our differences, and you will see in the next few episodes how we sort of go about figuring out how it's going to work because we can't continue this way. And things change. I'm not going to say it's such a good way, but something happens and things change, but it's exciting."
He recounts being everywhere on the boat at first, which was stressful
"I get it when you first get on board, we don't know where the knives and forks are," he said. "Where are the cups, where the placemats are. [Plus] we had a charter in a few hours. So it was stressful. And I understand that we all need to help out. I didn't have a single problem helping in every single department."
"That wasn't my issue," he said. "My issue was doing it all and feeling like I was alone in doing that. And I didn't see Jess once because she was in the laundry and to be honest, Heather wasn't entirely pulling her weight from what I could see."
"I just felt very frustrated," he said. "I think that's what really did spur me on to have a little bit of backlash towards her. And it was the way she was asking me to do things as well. It was just very … I felt very beneath her as I should in hierarchy and rank. But I felt beneath her in a far more personal way. And I really didn't like that."
Do Heather Chase and Fraser Olender learn to work together on 'Below Deck'?
He also said being thrown into the deep end of service ultimately turned out to be a positive experience. "I hadn't really ever had to make a drink before," he admitted. "So in my experience, we've always had teams of at least seven people on the interior."
"So when you have specific duties like housekeeping, you don't need that," he added. "And that's great. But I had no previous experience. But saying that, I have discovered something I truly love, which is mixology. So I've been able to come across something I didn't even know I enjoyed, and I just have to go with it. And you just start looking at recipes. And then also, I would just start changing them, and then they just sort of trend."
Source: Read Full Article