90 Day Fiancé star Paola Mayfield may be splitting up from her husband, Russ Mayfield, according to recent social media posts. Paola recently made a variety of vague tweets about her relationship that had fans speculating on her situation with Russ. Now, new tweets have suggested that fan suspicions are correct, and that the two could be headed towards a divorce. Paola Mayfield's manager has since clarified the situation, saying that the two reality stars are "taking a break."
'90 Day Fiancé' star Paola Mayfield posts cryptic tweets
90 Day Fiancé star Paola Mayfield took to Twitter with a variety of vague posts about relationships and happiness that had fans wondering if a divorce from Russ Mayfield was on the horizon.
"Sometimes is better to recognize when it's time to move on and accept that it wasn't meant to be for the long run [sic]," Pao tweeted. 
"Decisions decisions," she added a day later. 
On August 11 Paola Mayfield added more fuel to the speculative divorce fire with two additional tweets.
"Part of the reason why relationships end is that we get caught up in other things, forget to appreciate one another, and sadly, marriage isn't a priority anymore," she wrote. 
"People asked me why I don't take pictures with my husband, and my answer is…  I just don't like to pretend #youareguessingright," she added.
Paola Mayfield and Russ Mayfield taking a break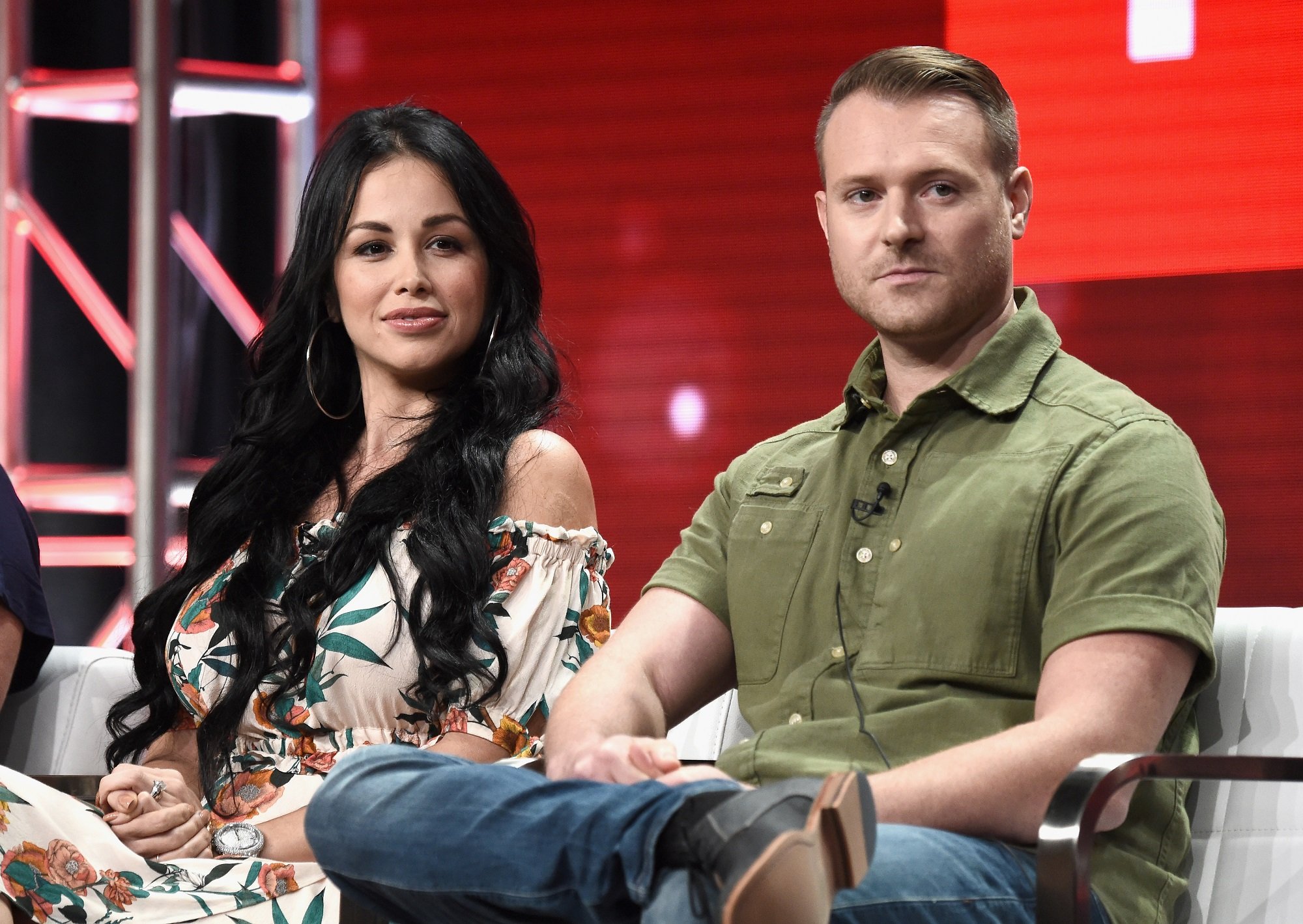 90 Day Fiancé couple Paola and Russ are confirmed to be taking a break in their relationship, as hinted at by Paola Mayfield's vagueposting. Dominique Enchinton, Paola's manager, told In Touch that the couple needs some space. 
"During this pandemic, it's hit everyone very hard, especially couples who have had to stay indoors with each other 24/7," she explained.
"Russ has lost his job during the pandemic, so Paola was the sole breadwinner for the past year. With all of that, it's definitely taken a toll on both of them being in each other's faces, so they are going to be taking a break for a little bit," she added.
Enchinton went on to say that the couple are "not getting a divorce yet" and that they are working on their problems.
"They are still together. They are just taking a break and going to therapy to work through the issues," she explained.
'90 Day Fiancé' fans react
90 Day Fiancé fans had mixed reactions to the news. Some thought that Paola Mayfield was simply trying to stir up drama for attention. Others lashed out at Paola for posting her grievances while Russ kept things quiet.
"I think the only reason they're still together (?) is because of Axel. I don't see it with them anymore. Especially with Pao's new wrestling obsession," wrote one Redditor. 
"Idk, until they say it clearly themselves, I'm just going to assume they're trying to stir up some rumors to become relevant again," opined another user. 
"Pretty classless to air out dirty laundry on social media," one Twitter user replied to Paola's tweet about marriage. 
"I get things don't always work out but why is social media the place to throw him under the bus?" asked another Twitter user.
Source: Read Full Article