Eubank Jr and Smith meet in a tremendous fight to kick off the year on Saturday

Sign up to our free sport newsletter for all the latest news on everything from cycling to boxing
Sign up to our free sport email for all the latest news
Thanks for signing up to the
Sport email
There will be two corners of familiar faces on Saturday night when Chris Eubank Jr and Liam Smith fight in Manchester.
It is unlikely that Eubank, the dad, will be a ringside witness, but in the Smith corner there will be his fighting brothers, Paul, Stephen and Callum. Family pride is always mentioned when a Eubank or a Smith climbs through the ropes.
Smith and Eubank Jr have been in the same fighting circles for a long time, sparring on occasion, eyeing each other up, separated by a few pounds and inevitably pulled together when the sums made sense. It is a very good fight at any weight; Eubank Jr has none of the weight-draining obligations hanging high above his head that he had for last year's cancelled fight with Conor Benn. It was called off after an irregular drug test surfaced and after a bad 24 hours for the sport, where it looked like the pound note and not common sense and decency would rule the day. Benn was brutally cast out.
The fallout from that failure is still being felt, but Eubank Jr has insisted that it has not caused him to lose a moment of sleep. "It happened, the fight was off – I moved on and now I have to beat Liam," said Eubank Jr. Meanwhile, Benn is still insisting that he is innocent of all drug charges and is hoping to totally clear his name in the coming weeks.
Smith emerged as an opponent from that mess and that is how the year will start with a tremendous domestic fight. It is, make no mistake, a risk for both.
Recommended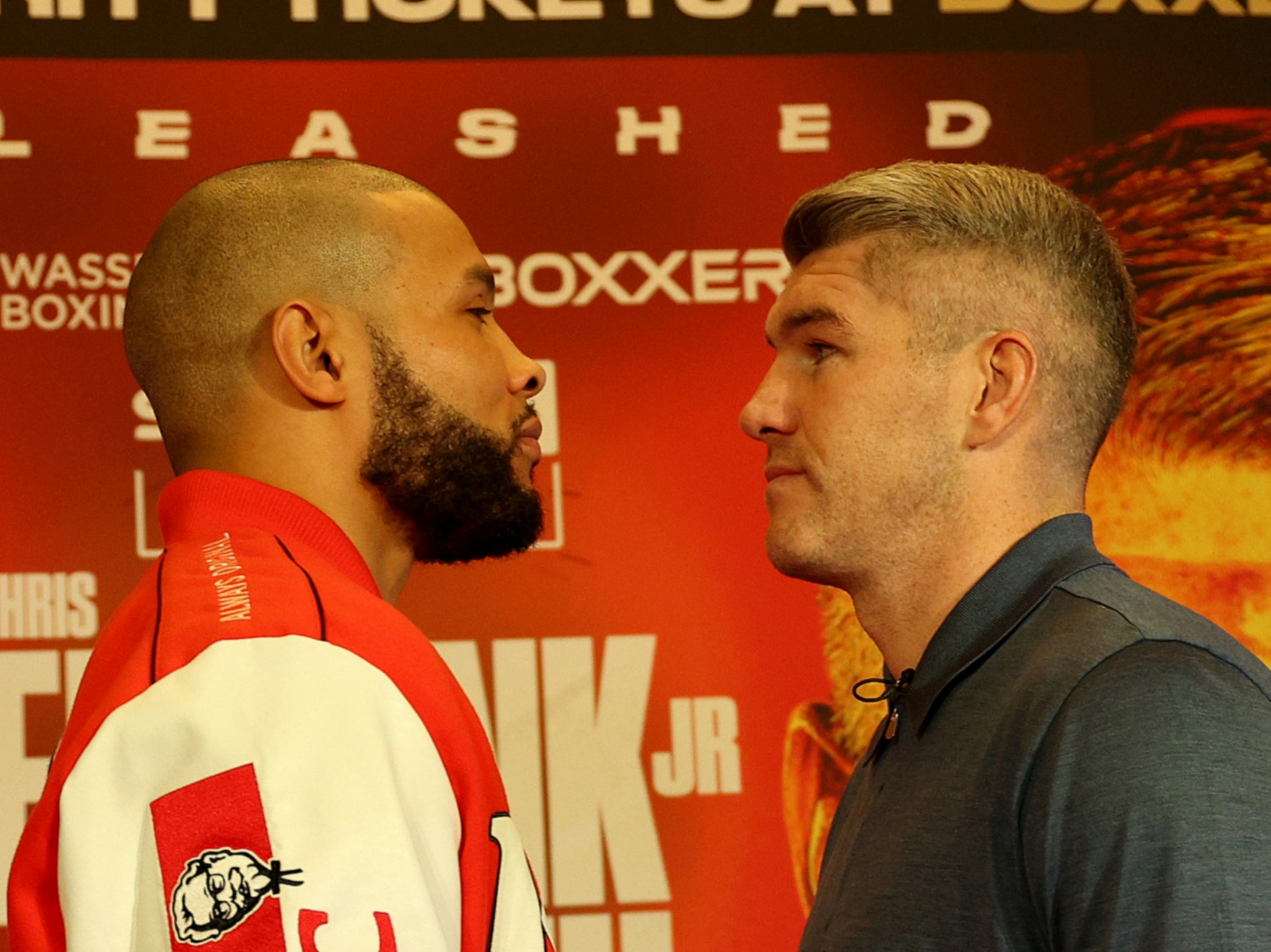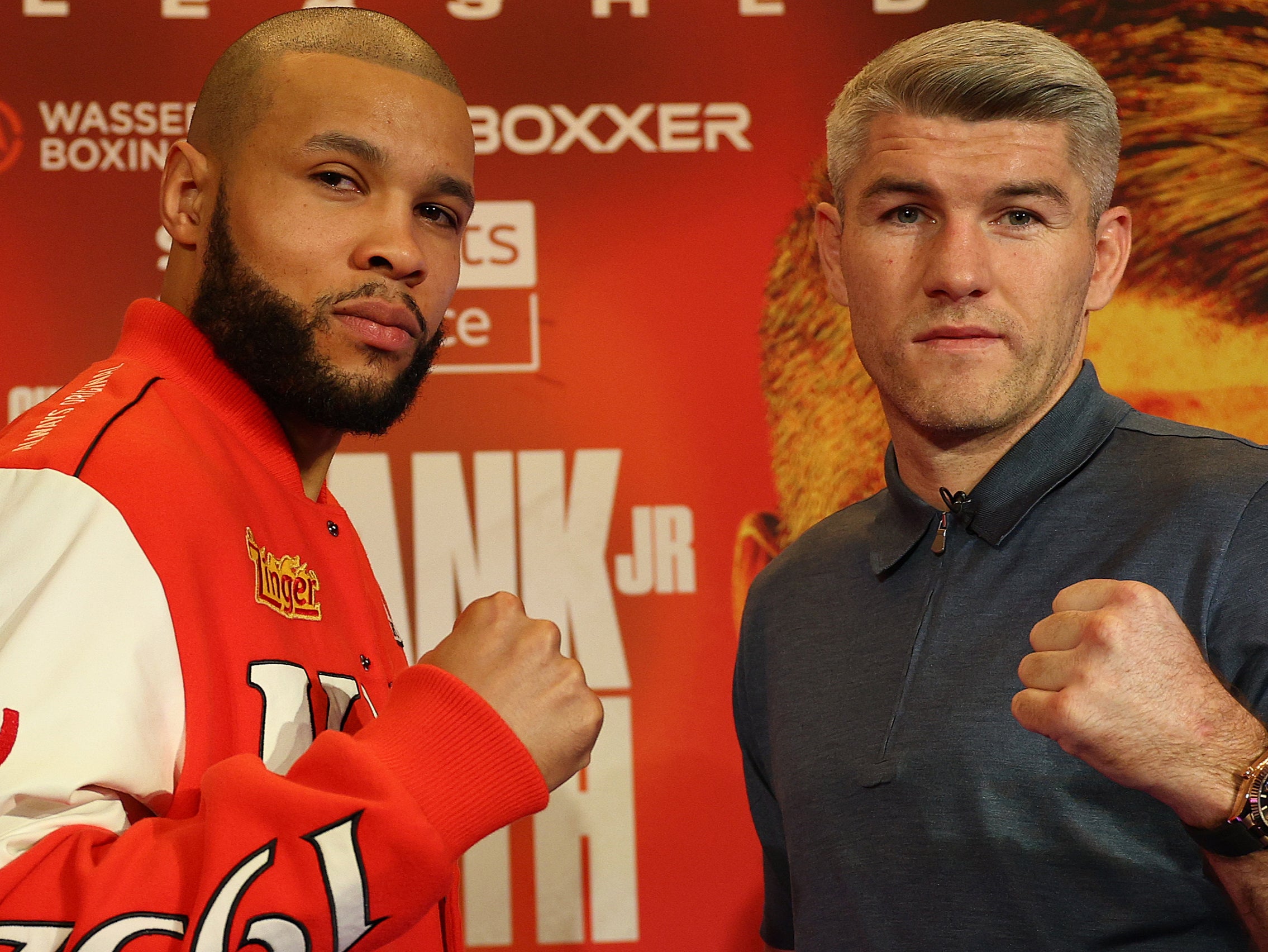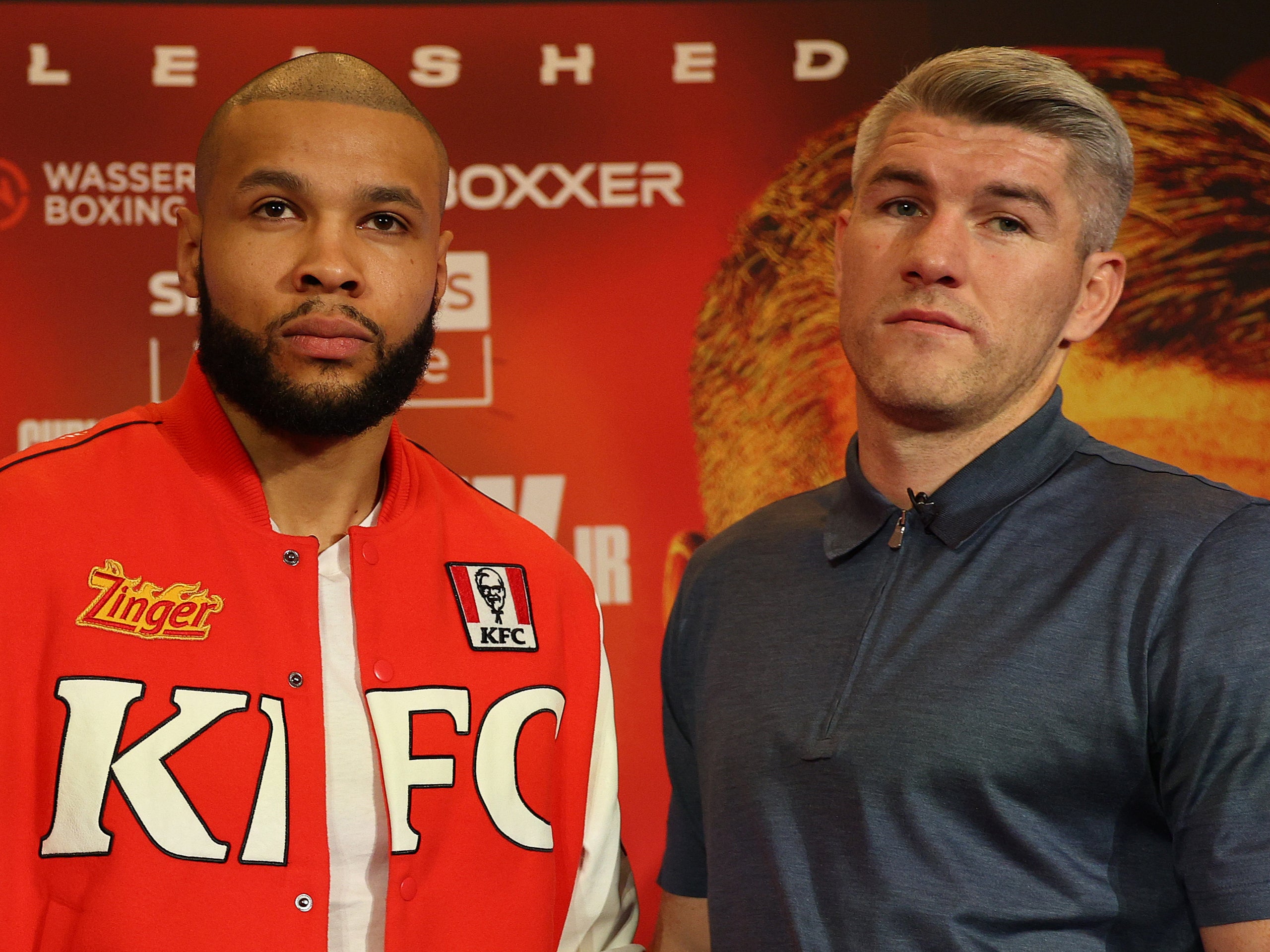 Smith has fought in some hard winning and losing fights, picking up the British title and the WBO light-middleweight version. This is his 16th different year as a professional but ignore the grey flecks in his hair, he is not an old man of the ring just yet. He has had a good last 12 months; Eubank is just a year younger at 33 and has not fought since last February.
They have each fought a lot of good men during their careers. Smith has lost three times, Eubank Jr twice. They have each won 32 fights. Smith lost on the road and in big fights; Eubank Jr was beaten in highly-charged domestic scraps. Eubank Jr likes the aggro that comes with a meaningful fight and that is why the collapse of the Benn fight was such a bitter pill to swallow. The history between the families was rivalled by the raw quality and edginess of the build. This will have its moments in the days before the fight starts.
Both have what Mickey Duff, arguably British boxing's greatest mind, called "big-fight mentality". Smith remains calm under any pressure and once whistled his way to the ring in Texas to fight Saul Canelo Alvarez in front of over 50,000 fanatics. Eubank Jr has played the pantomime villain too many times and has entered a hate-filled ring too many times. It is a clash of personalities, but away from the circus antics and hostility, there is a lot of respect. There are no weaknesses in their heads or hearts and that will make for some truly stubborn moments in Saturday's 12-round drama.
Smith certainly has enough grade from his years of shaping at the Rotunda club In Liverpool and then under the steady guidance of Joe Gallagher when he turned professional. He is a very good pro, a man with power, movement and good defensive skills. And, his new partnership with Joe McNally, back at the Rotunda, has added something fresh to his approach. I saw him last week and he looked like a new man, lean, fresh-eyed and determined to win.
Eubank Jr prepared in Hove for the Benn fight under the ageless guidance of Ronnie Davies, who worked in the gym for years and years with Eubank, the dad. Sweet Ronnie, a man blessed with the patience of all the boxing saints, was the second human to ever hold Chris Jr when he was born. That is a unique bond, even in a sport of extremes and ridiculous stories and coincidences. However, for this fight, Roy Jones has been brought back to the camp. It is a sign that Eubank Jr will have to be smarter against Smith than he would have needed to be against Benn; it is, as Smith said, a sign of intent. Jones, once an elusive genius in the ring, can teach a smart fighter to be smarter.
The week will have enough theatrical twists and turns before the first bell sounds inside a heaving Manchester Arena. It will be interesting to see the pair eye-to-eye, interesting to take the pulse of a fight that will start before the bell sounds. It will take a very good Eubank Jr to beat the best Smith. And it will take the best Smith to beat a very good Eubank Jr. The corners on the night will play their role and could decide the fight. It will be a memorable start to the boxing year. Enjoy it.
Source: Read Full Article