Add these dates to your GCal:
Welcome to 2022, Gemini doll! There is a lot in store for the cosmic Twins this January, so it's important to pay close attention. The month kicks off with the New Moon in Capricorn on January 2. A New Moon occurs when the Moon forms an exact connection with the Sun, and this particular one will be about focusing your attention on shared resources, a marriage partner if applicable, or grown-up financial things like mortgages, loans, and debts. New information can also come up that will trigger change in this area of life, encouraging you to reorganize for the better.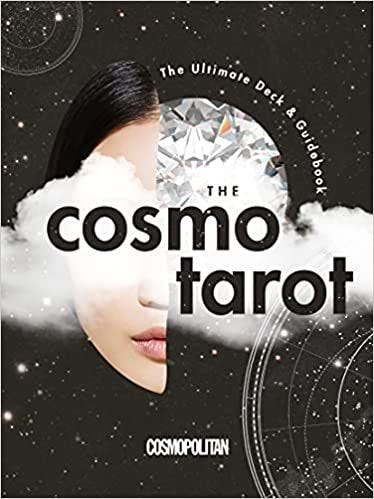 Mercury, your planetary ruler, will begin its retrograde in the sign of Aquarius on January 14 in your 9th house of higher learning and spiritual growth. This particular period can bring up some confusion, miscommunication, and delays in those areas of life—and sorry to break it to you, but this retro-haze will affect you (and Virgo) more than other signs. If you're in university or even just sharing your knowledge with others on social media, it's important to check your work and practice your talking points!
A few days later on January 17, there is a bright Full Moon in Cancer, bringing change to your 2nd house of finances and your money. The Capricorn Sun will be in opposition to the Noon, and will connect with Venus Retrograde and transformative Pluto. It's time to take a second look at how you're managing your cash money! There's nothing wrong with changing up the game financially as the year begins, Cancer.
The next day on January 18, erratic change-maker Uranus in Taurus moves direct in your hidden 12th house. New information (don't worry, it's positive, my love—Uranus is playing nicely with Venus and Jupiter!) can reveal itself, bringing financial and career opportunities. On January 19, the karmic North and South Nodes of the Moon will also switch into Taurus and your opposite sign of Scorpio, literally changing your life for the next 18 months of eclipse cycles.
Aquarius Season kicks off on January 19 when the Sun moves into your 9th house of higher vision, belief, and long-distance travel. The Sun will join up with Mercury Retrograde and Saturn, encouraging you to rethink your vision on a project for the long haul. People from the past (especially that vacation or long-distance bae) can contact you around this time, too. Remember, this isn't the time to plan intense trips—but if you do, definitely expect delays.
Source: Read Full Article