When it comes to hot royals, I thought I knew what was up. Chiefly, there's Meghan, Duchess of Sussex, who has sparkly brown eyes and a freckled glow, and constantly slays in J.Crew and H&M. And then there's her husband Harry, whose rosy-cheeked smile can light up a room and whose voice sounds like it's meant for reading bedtime stories. But to my shock and delight, I recently laid eyes on a royal adjacent, who gives me Chris-Pine-meets-Jude-Law, with cheekbones for days. Which had me Googling: Who has James Middleton dated? Kate Middleton's brother isn't necessarily private about his partners. He's not shy about bringing them as a "plus one" to high-profile family events, like his sister Pippa Middleton's wedding to James Matthews.
Still, it seems like when Middleton gets romantically involved with someone and is comfortable making their relationship public, he's serious about his commitment and is in it for the long haul. Middleton has only publicly dated two people. One is English actress Donna Air, whose claim to fame is BBC teen drama Byker Grove. The other is French financial analyst Alizee Thevenet. Middleton dated Air for four years, while Thevenet and Middleton just became Instagram-official as of this May.
Donna Air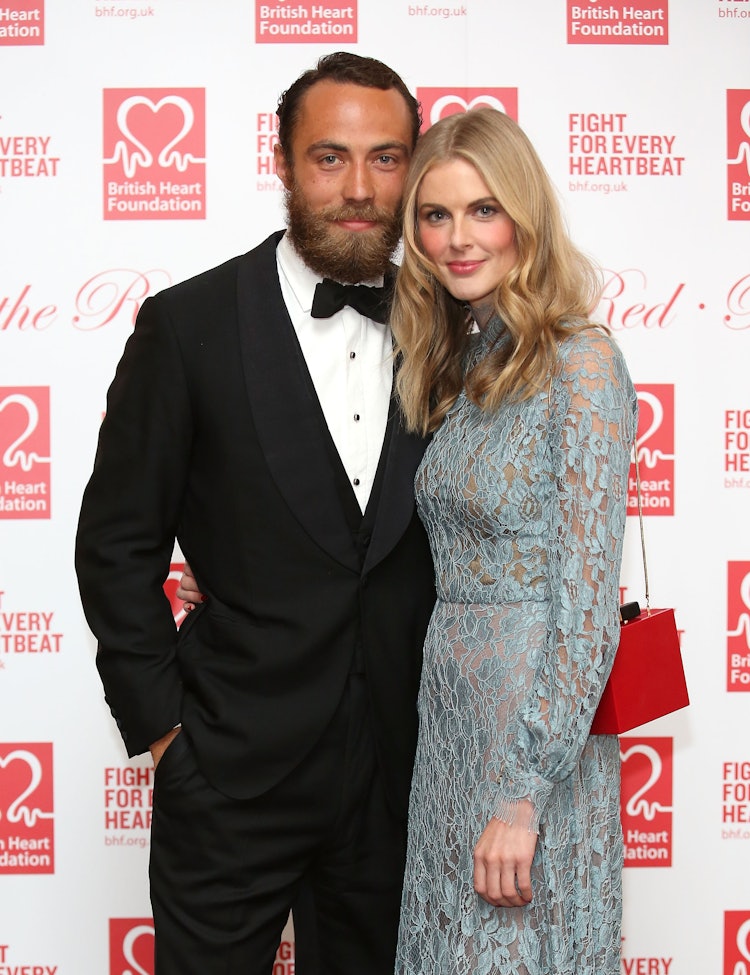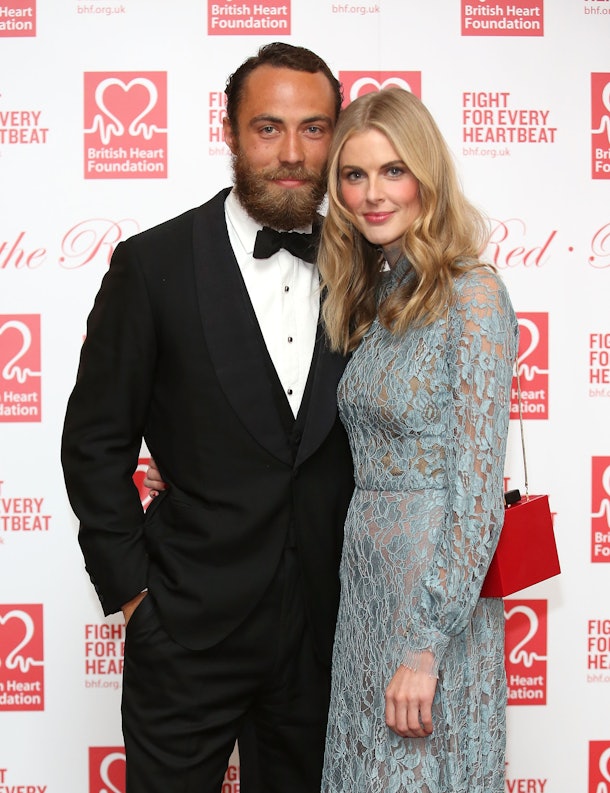 Middleton and Air dated on and off from 2013 to 2017. When the two were together, they most notably attended Pippa Middleton's wedding together. And toward the end of their relationship, Middleton popped up in the audience of Dancing on Ice to support Air as a contestant.
The first split came in 2016, with a reunion signaled by paparazzi snaps of Air and Middleton biking together with one of Middleton's dogs. (Something to know about Middleton: that man loves his canines! If you go to Middleton's Instagram account looking for beardy thirst-traps, unfortunately/fortunately, you'll just find pictures of his six dogs.)
At the time, it seemed like not only was reconciliation on the horizon, but so was starting a family. Air has a teenage daughter, Freya, from her previous relationship with English conservationist and businessman Damian Aspinall. Middleton told the Daily Mail:
Initially, Middleton and Air's final split wasn't public. By the time people heard about it in October 2017, a source told The Daily Mail, "[Middleton and Air] broke up some time ago. They managed to keep it quiet." They also added that Middleton hoped it wouldn't be permanent. In February 2018, Air confirmed she had "uncoupled" from Middleton and in turn, confirmed she had started dating Ben Carrington, a property developer instead. Air has been dating Carrington since.
Alizee Thevenet
With Thevenet, the vibe has been a little different. Back in December 2018, all we knew was that Middleton had taken a vacation to St. Barts with his mom (or is that "mum?"), Pippa, the other James, and a mystery woman. Paparazzi snapped pictures of her and Middleton making out in the ocean, and of Middleton carrying her. Some made the connection between this woman and the one at Middleton's side during a carol service earlier that month.
In January 2019, Thevenet's dad dished to The Daily Mail that Thevenet was "deliriously happy," and that the she and Middleton are "very much in love." According to Thevenet's LinkedIn, she studied accounting and business management in Brussels, Belgium, before moving to London in 2013 to get her master's in investment and finance. It's in London, it seems, that she ran into Middleton. While her dad said he didn't want to spill any more tea, a family friend told The Daily Mail that Middleton bought Thevenet a drink and that the ball got rolling from there.
The fact that the two hung out in St. Barts and became Instagram-official with a seaside Insta post is especially cute since, as Thevenet's dad said, "[She] is named after my first love which is wind-surfing and the Alize wind that fills the sails."
Remember what Middleton himself about needing a bit of wind in his sails when it comes to romance? Fingers crossed that Thevenet can be that for him!
Source: Read Full Article