Most people new to Lady Gaga know she wasn't born with a name resembling a famous art movement. They also know she's not a mythical figure who descended from the clouds, despite still looking like it at times (see recent Met Gala).
As we've seen from Lady Gaga on the recent award show circuit for A Star is Born, she's very much human and comes from mostly humble beginnings. Just like Ally Campana-Maine, Gaga came from an upper-middle-class family and thought of herself as a misfit at a young age.
For those who've never looked into Lady's home roots, let's take a minute to catch you up on her early life, plus her famous long birth name.
Lady Gaga comes from the hub of stardom: Manhattan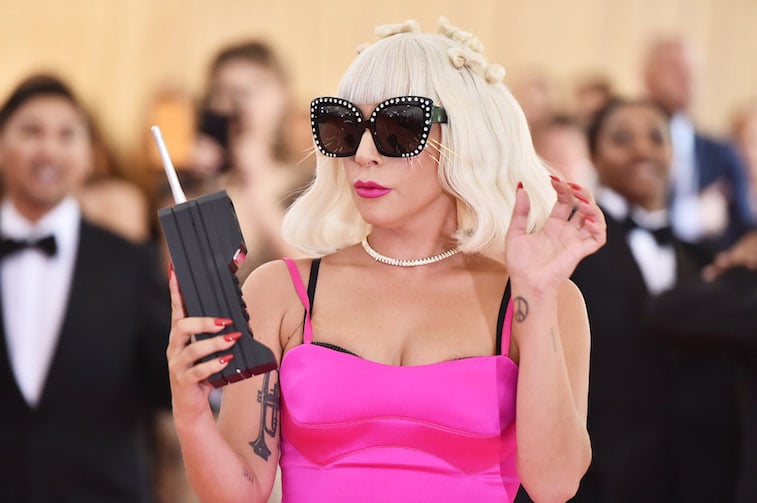 Despite coming from mostly humble roots, Gaga was born in Manhattan on the Upper West Side, March 28, 1986. Many assumed this was in parallel to her Ally Campana in ASiB, though the latter was confirmed to have been born and raised in Los Angeles.
Not that Lady Gaga wants us to believe the comparisons between Ally and herself were anywhere similar. One thing similar is how they had to play seedy places sometimes to progress themselves in the music business.
If you can find some familial similarities to ASiB, it's in both having strong and caring fathers. Gaga's father operated a successful restaurant and started a company installing Wi-Fi for hotels. He's also helped his daughter with her charities along the way
Gaga's mother was the one who persuaded her to become more cultured with music, more or less creating an impetus to gravitate to the piano.
The story behind Lady Gaga's real name
While Lady Gaga fans know everything about her elongated name, a few of you may still not know she was born Stefani Joanne Angelina Germanotta. The Joanne comes from her late aunt who died of lupus in 1974. If you've seen pics of Joanne Germanotta, you can see a stunning resemblance to what Lady Gaga looks like today.
Joanne's death occurred 12 years before Gaga was even born, making us wonder if there wasn't some form of inbred reincarnation going on there. Gaga's aunt made such a strong impression, former created an album with the name.
As for Angelina, it was the first name of her grandmother, making all her surnames from family history, other than "Stefani."
The Germanotta family name also has an interesting interpretation in Italian: "A little bit noisy."
Will the Lady Gaga moniker always be mired in urban legend?
No doubt you've seen half-a-dozen different stories related to how Gaga became Lady Gaga. Supposedly, the official story is her then boyfriend was texting her info on the song "Radio Ga Ga" and it autocorrected to "Lady Ga Ga."
Other rumors permeate about friends naming her Gaga based squarely on how much she loved Queen, including being reminiscent of latter group's musical versatility.
Lately, you're starting to hear her closest friends (including the cast of A Star is Born) calling her Stefani, which makes us wonder if she'll eventually be billed under her real name.
With two musical personas for herself, she may prefer Lady Gaga for one side and Stefani for the more raw and honest side. Her jazz chanteuse persona (mostly with Tony Bennett) may always be Lady Gaga. We've even seen Bennett call her Lady to honor this exquisite "character" we hope she'll never stop nurturing.
Building a name for potential future Oscars
Anyone who saw A Star is Born knows Lady Gaga billed herself as Stefani Germanotta in the credits. There was even an "Introducing" before her name, making it a sign Gaga perhaps wants her real self present if acting in future dramas.
We're all on board for her doing more acting, especially if she can stay as natural as she did in ASiB. Just think about how classy it would be to hear the name Stefani being called when she finally wins an Oscar for acting rather than Best Song.
Source: Read Full Article