Jax Taylor from Vanderpump Rules confirmed that his close friendship with Tom Sandoval is over, sharing that while they no longer speak, they are still cordial.
Taylor shared that he hasn't seen much of Sandoval since filming wrapped last year. "No, since the show I think I saw maybe twice. Once was at a gathering at Kristen's [Doute] house," he told Access Hollywood. "And then I saw him again … somewhere else. But I mean, we're cordial."
Jax Taylor said he's moved on from 'Vanderpump Rules' (and Tom Sandoval)
Taylor cited his age and being a family man as being one reason why he hasn't tried to revisit their dispute from last season. "I mean, I'm 42 years old. I'm not gonna go, 'I hate you,' and this and that. I'm like, 'How are you? How are you doing? Life is good. Great.' That's it," he continued.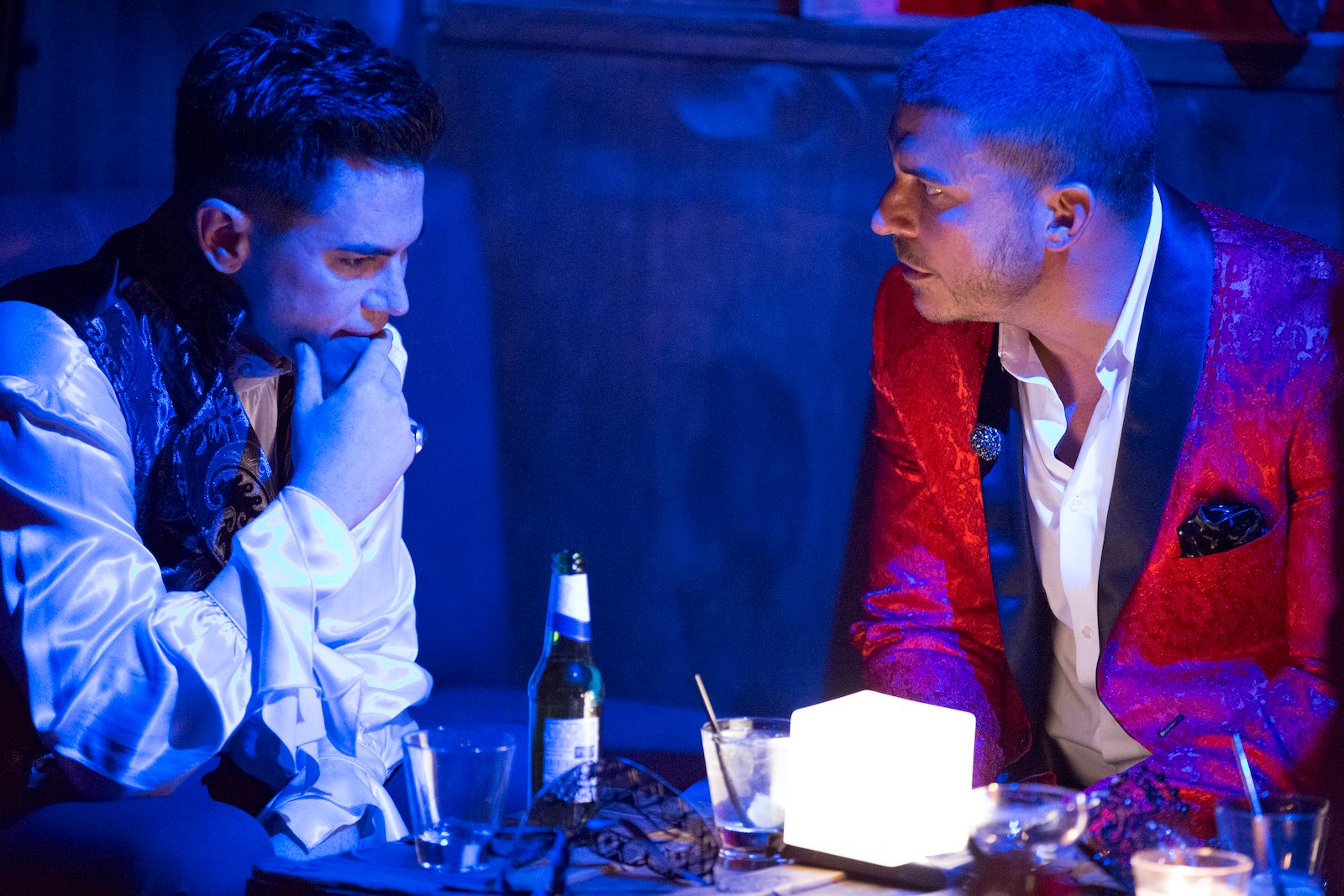 "Like a matter of a dozen words since we filmed," he said. "It's nothing against him personal. I'm just going a different way in my life. He's going a different way in his life. Nothing wrong with that. It's just growing, you know. I've just kind of been hanging out with the people that are parents. You know, I don't really have too many friends anymore that aren't married or at least married. If not parents. So I don't have much time in my life anymore for a lot of other stuff. But no, no qualms. Just I just choose not to hang out, I guess."
Tom Sandoval said the same thing about Jax Taylor – 'There's a level of respect'
Perhaps for the first time in a few years, Sandoval and Taylor are on the same page. Sandoval too said he wishes Tayor well, but they are in different places in their lives. "I saw Jax and Brittany [Cartwright] at Stassi Schroeder's house last month," Sandoval recently said on Teahive Movie Night By Toxsique Diamond.
"No matter what happens to us… there's a level of respect we have for each other because whether we've had our ups and downs or not, we all have really put ourselves out there. I do [see Kristen]. She just had a party at her house two or three weeks ago. Her and her boyfriend, Alex Menache, we're tight," he continued.
Adding, "It's been so, so long since all that happened. I feel like it was a lifetime ago. It's one of those things, I've had issues with Jax and Kristen besides that –and they've had issues with me. It's so exhausting to carry that around. I don't need to walk into an event or party or a friend's house and be like, 'Uh! They're here.' You just gotta grow from it. You gotta move on."
Jax Taylor teased he may be leaving L.A. for Midwestern pastures
"Well, I'm just not 100% sure that I still want to live here and raise a family in California," Taylor said in the Access Hollywood interview. "I'm a Midwest guy and my wife's from Kentucky. We grew up with a different lifestyle. I just don't want my kids to miss out on the stuff that I grew up with. You know that I took for granted. Living in cul de sacs and having the neighborhood kids and, you know, going to public schools."
"We're one of the few people on the cast that don't have any family," he remarked. "Neither of us have any family even in the same time zone, let alone close. So it's really rough. I wanted to have this family, his cousins, his aunts, his uncles … Because like, I grew up with that. And you know, we have to really kind of weigh it out. Like, what's more important living in California or being around family?"
Source: Read Full Article