So many royal fans are being critical of Prince Harry and Meghan Markle. They're saying that these two are overreacting over their unfair treatment in the press and that serving the tabloids with a lawsuit was so over-the-top. But based on the latest headlines about the Duke and Duchess of Sussex, these two have every reason to be upset.
The couple recently announced that they'd be taking a weeks-long break in advance of the holidays after a whirlwind summer of royal engagements and a big trip to Africa. Fans assumed the couple would be back to celebrate the holiday in London with the family, just like all royals usually do. But it turns out that's not the case.
We recently found out that Prince Harry, Meghan Markle, andArchie will be spending Christmas in the United States instead. But here's howthe tabloids gotit all wrong.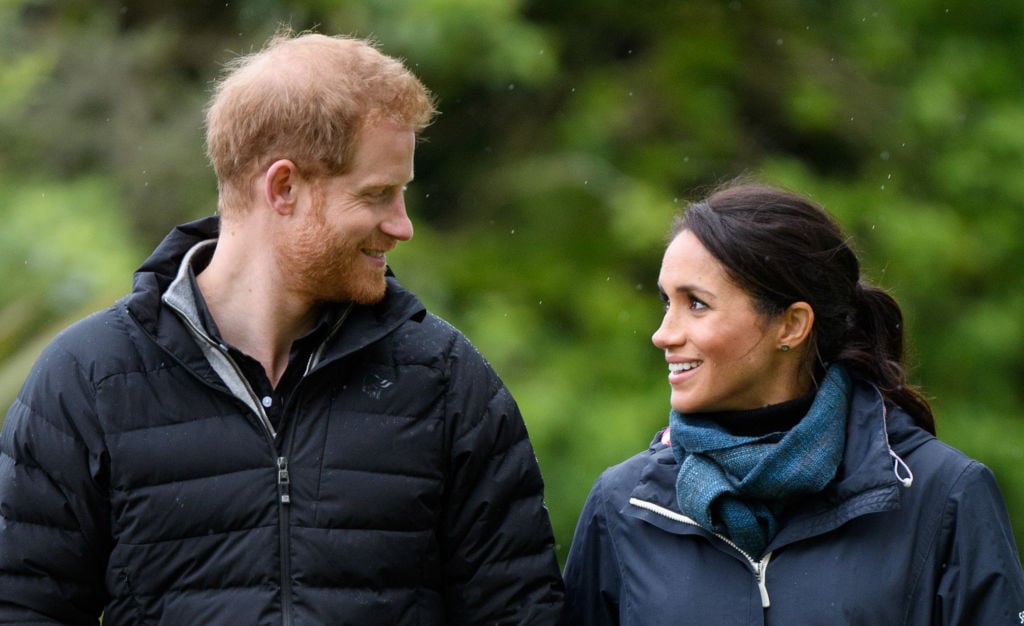 The papers insist Meghan Markle is snubbing Queen Elizabeth
When rumors of the Sussex family spending Christmas abroad startedleaking, the press immediately started speculating on where they were goinginstead. One thing they all agreed on? Prince Harry and Meghan Markle werebound to infuriate Queen Elizabeth, who looks forward to hosting her entire familyat Sandringham Estate forthe holidays. Certain news outlets alluded to Meghan Markle "snubbing" hergrandmother-in-law by skipping the event.
This is the exact kind of damaging speculation and gossipthat led the Duke and Duchess of Sussex to serve a lawsuit in the first place.And perhaps most importantly, it's not true.
Harry and Meghan have the queen's blessing to celebrateChristmas elsewhere
Anticipating the backlash, Buckingham Palace issueda statement to clarify the rumors. In it, they explicitly stated that QueenElizabeth gave her "support" of the decision.
"The Duke and Duchess of Sussex are lookingforward to extended family time towards the end of this month," the palacestatement said. "Having spent the last two Christmases at Sandringham, TheirRoyal Highnesses will spend the holiday this year, as a new family, with theDuchess' mother Doria Ragland."
"Thisdecision is in line with precedent set previously by other members of the RoyalFamily, and has the support of Her Majesty The Queen," it concluded.
This line most likely refers to the time Prince William and Kate Middleton skipped Christmas at Sandringham after they were married in 2011.
Meghan Markle isn't afraid to make her own rules
Perhaps celebrating holidays separate fromthe royal family isn't too common. But ultimately, it makes sense for the Sussexfamily to go visit Meghan Markle's mom, who is an important figure in theirlives. Prince Harry and Meghan Markle are making it clear that the royal familyisn't more important than her side of the family.
If the Duke and Duchess of Cambridge canspend the holiday with their other set of in-laws without insulting the queen,then surely Prince Harry and Meghan Markle can do the same.
Source: Read Full Article