Prince Harry and his wife Meghan, Duchess of Sussex have a "parent-child bond" claims an expert in body language. The couple tied the knot in May 2018.
Harry and Meghan have faced many challenges throughout their married life. The most significant one was their decision to exit the royal family in March 2020. However, Harry and Meghan continue to cling to one another as they navigate these difficult decisions. A body language expert claims that the couple appears to have more of a "parent-child bond" than a husband and wife relationship.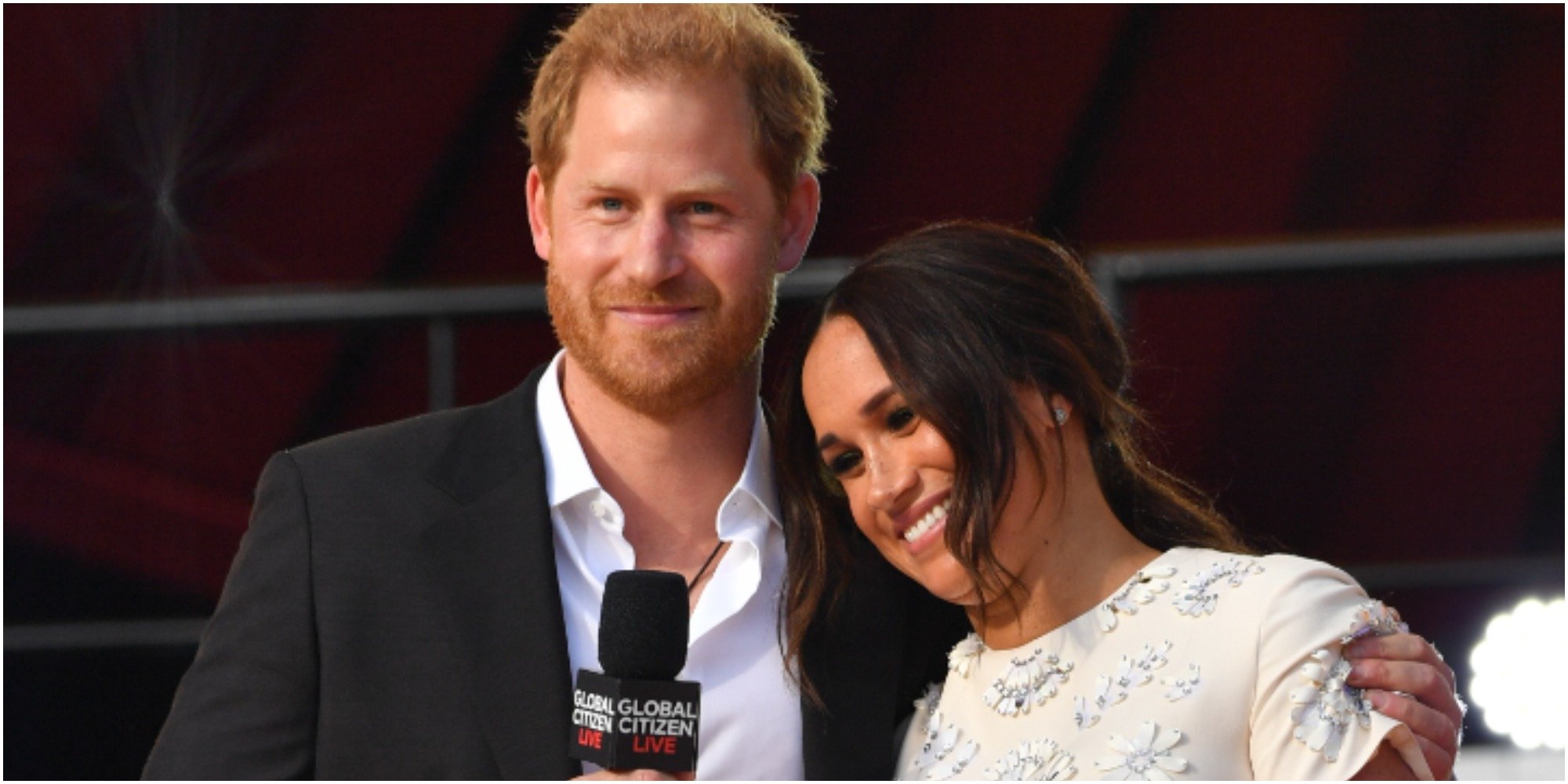 Harry and Meghan's NYC tour was their first since leaving the royal family
Harry and Meghan visited New York City in their first official joint outing since stepping down as senior working royals. This trip was the couple's first public engagement since giving birth to their daughter Lilibet Diana. 
The couple is also parents to Archie Harrison Mountbatten Windsor, age 2
The two arrived from California on September 22 and spent three days touring the city. This visit culminated with their appearance at the Global Citizen Live concert. This event was a 24-hour global event starting on September 25 to unite the world to defend the planet and defeat poverty.
Harry and Meghan visited One World Trade Center with New York's Mayor, Bill de Blasio, met with the World Health Organization representatives, and visited an elementary school in Harlem, reported Express.
A body language claimed Harry and Meghan have a 'parent-child bond'
Express utilized body language expert Believing Bruce, who weighed in on Harry and Meghan's behavior toward one another by studying photographs and videos of the couple's New York City trip.
Bruce claimed that Harry is "actually very confident" in his role as a public figure.
However, he claimed, "It's when Meghan is present that, from a psychological angle, the 'parent-child type relationship presents itself."
The expert believes Meghan is also a 'mother figure' to Harry
Bruce said that he finds a good balance between the couple. In Meghan, Harry has found someone who shares his drive to succeed.
"Think of Meghan as an accelerator rather than a driving force," Bruce said to Express. 
"Harry is a free spirit, a nonconformist. Harry has always wanted to explore life outside of the royal family. In Meghan, he found someone who encouraged him to pursue this," the body language expert elaborated.
"One thing that is not so clear cut is whether Harry's disposition actually benefited Meghan, and she used that for her purposes. She encouraged it because it benefitted her," he claimed. 
Bruce claimed the relationship between the couple is "complex."
However, he stated, "But for sure, Harry is looking for that mother figure," Bruce claims. "Meghan provides that. Whether or not this is a good thing, or even if it is a 'healthy' relationship, will play out over time." 
Source: Read Full Article