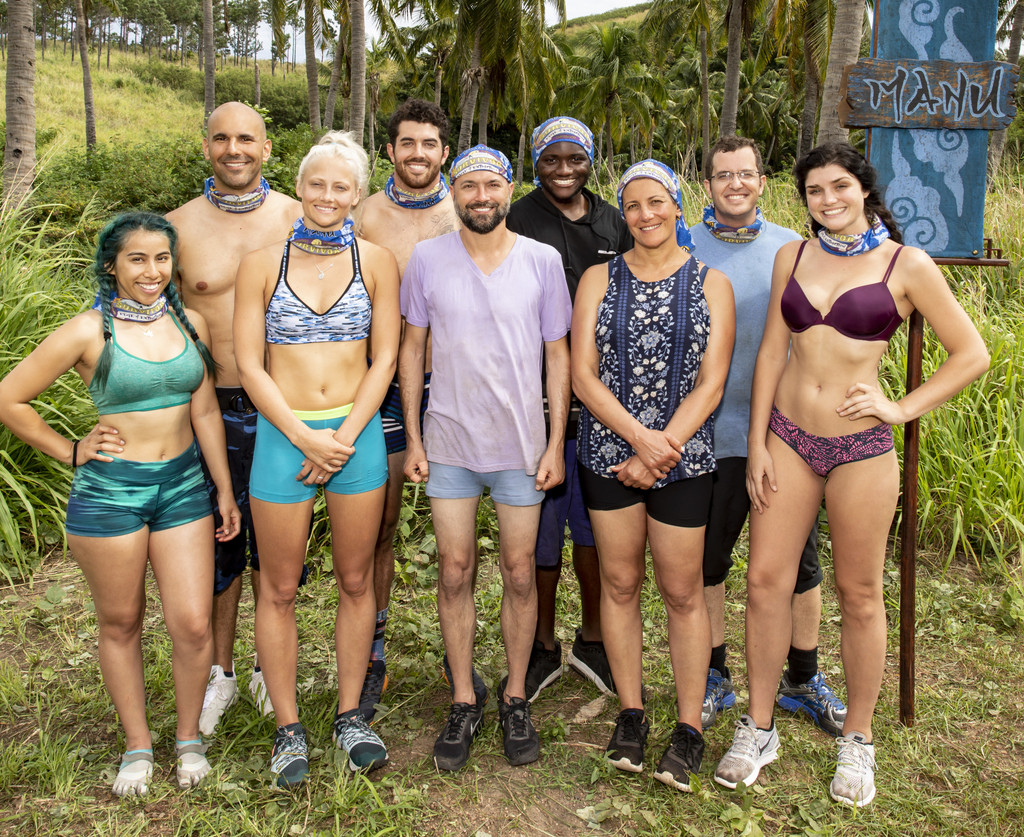 CBS
They can outwit. They can outplay. They can outlast. But can they overspend?
There are many reasons go on Survivor these days: they want to test their limits, they're a super-fan who has grown up watching the show, they want to meet new people and expand their world, they want to be on tv…and they might just want to earn $1 million in 39 days.
The CBS reality juggernaut is set to crown the Sole Survivor of its 38th season on Wednesday, May 15, with Rick Devens, Victoria Baamonde, Julie Rosenberg, Gavin Whitson and Lauren O'Connell all still in the running, along with a TBD returning player from the Edge of Extinction.
While viewers have yet to learn which of these castaways will join the elite group of Survivor winners and as they wait for Jeff Probst to read the jury's final votes, we thought it'd be nice to take a quick trip down memory lane and check in with all of the past winners to see how they decided to spend their hard-earned $1 million grand prize.
There are a few cautionary tales (Here's looking at you, OG Survivor winner Richard Hatch!), many smart saver, a lot of charitable causes and some serious spenders…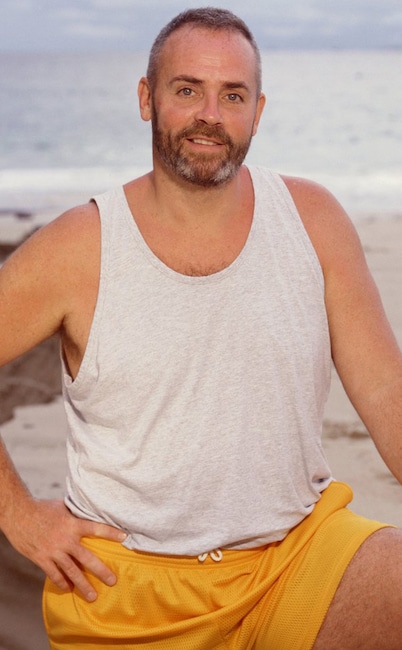 CBS
Richard Hatch
Survivor's first sole winner has almost become one of its most infamous, as the corporate trainer was a polarizing figure thanks to his arrogance, ruthless gameplay and fondness for walking around camp nude during the inaugural season in 2000.
After he was the first to outwit, outplay and outlast, Richard became a TV personality and radio host, and eventually returned for another shot at $1 million in Survivor All-Stars. (He also was on Celebrity Apprentice and The Biggest Loser).
In 2005, he was accused of tax evasion as he never paid the taxes on his $1 million prize and the appearance fees he received following his win. While he tried to claim CBS had told him they would foot the bill, he was sentenced to 51 months in prison in 2006. After he was released in May 2009, he was ordered back to jail for tax violation after he didn't refile his taxes for 2000 and 2001.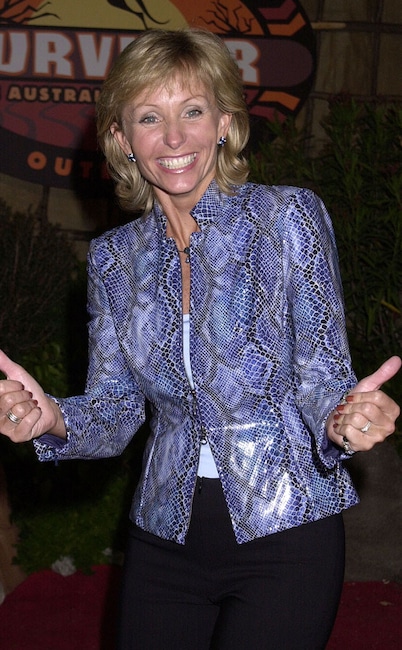 Gregg DeGuire/WireImage
Tina Wesson
After winning the second season, set in the Australian Outback, life went pretty much back to normal for Tina.
"My life hasn't really changed," the then-nurse and motivational speaker told the TV Guide Network, though she did reveal she built her dream cabin in North Carolina, and in 2006, she published a book, Out Live, Out Laugh, Out Love. She also became a spokeswoman for the National Arthritis Foundation and an advocate of adoption.
She returned for two more seasons, getting voted off first during All-Stars and competing with her daughter during Blood vs. Water. She also competed on The Amazing Race.
"Survivor to me was just another experience, but it was an experience that allowed me to go do a lot of other fun things that I would have never got to do," she said in 2018. "My life is basically what you see…I live here in the woods. I bike, swim, kayak, motorcycle, anything I want to do, just take your pick. And then I play, and travel."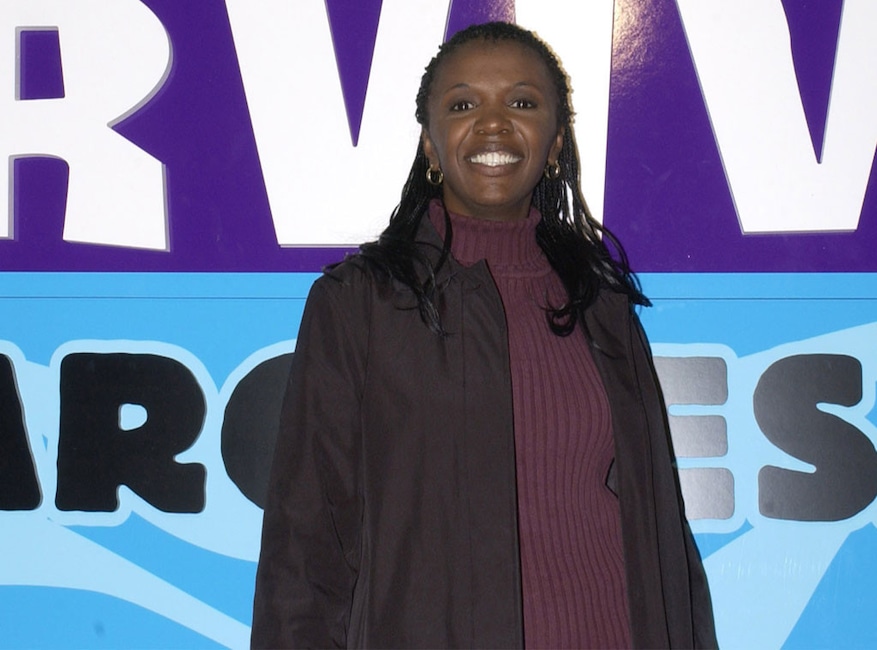 Theo Wargo/WireImage
Vecepia Towery
The season four Sole Survivor basically went right back to her normal life after he 39 days in Marquesas.
"Survivor changed my life very little," she said during the TV Guide Network Survivor Winners special. "I say that because my husband I both chose to not allow it to change our lives. I still shop at Walmart."
Still, Vecepia managed to land her own local TV show and traveled as a motivational speaker.
"It's been a really, really good ride," she said.
Article continues below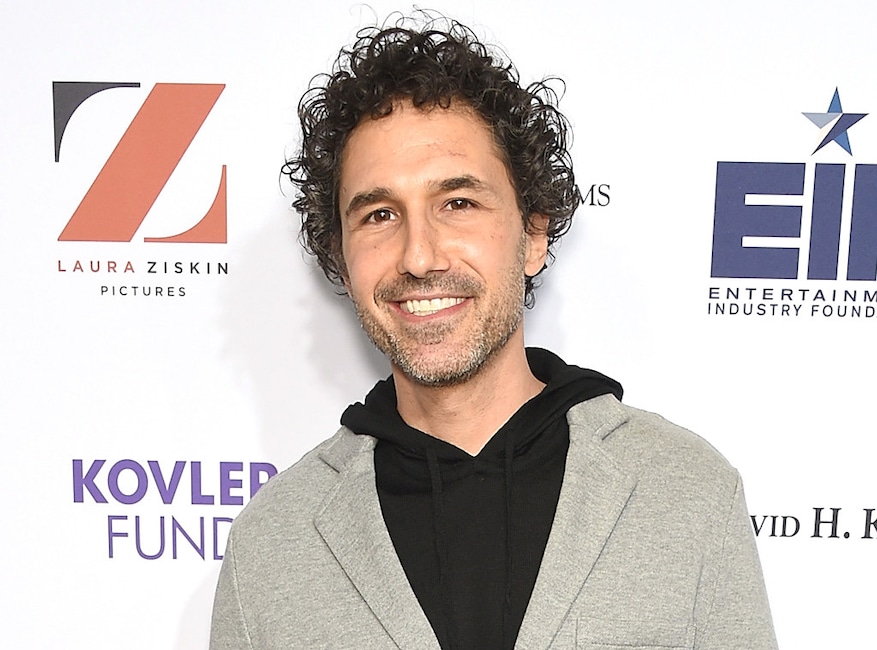 Dimitrios Kambouris/Getty Images
Ethan Zohn
The former professional soccer player was a fan-favorite during season three, ultimately going on to win over the jury, too. He returned in All-Stars, but didn't have as much luck in his second appearance.
After returning from his win in 2002, Ethan co-founded Grassroot Soccer, combining his love of soccer with charity work, helping raise money and awareness to fight HIV/AIDs in Africa.
In 2009, Ethan was diagnosed with Hodgkin's lymphoma, and battled a second bout two years later. After receiving a stem cell transplant from his brother, Ethan became cancer-free.
After his 10-year relationship with fellow Survivor winner Jenna Morasca (more on her in a second!) ended, Ethan found love with interior designer Lisa Heywood. The couple married in 2016, with his rep telling E! News, "It was a beautiful celebration of true love and life."
And when the couple announced their engagement, Ethan said, "This is the reason I survived cancer twice… to meet Lisa and start a beautiful and healthy new life together."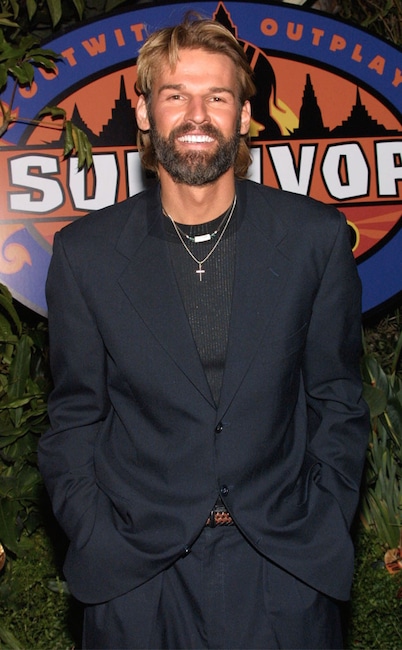 Frederick M. Brown/Getty Images
Brian Heidik
The soft-core porn stud turned used-car salesman (the USA's top one at the time of his season BTW) is one of the franchise's most polarizing and controversial figures–on and especially off the island.
After winning Survivor: Thailand, Brian was arrested in 2006 on misdemeanor battery and animal cruelty charges after his then-wife Charmaine Costigan called the police claiming he had shot a puppy with a bow and arrow. This came after Charmaine was arrested for spousal abuse after allegedly smacking him in the nose in 2002 just ahead of his season's finale airing.
"I don't think he's ever adapted to real life since then," Charmaine told the Journal-Constitution of the impact Brian's time on the show had on him following his arrest. "He thinks he can do anything. He thinks he's invincible." They divorced later that year, with Brian going on to marry Courtney Heidik.
Brian, one of the least likable winners ever, spent a large portion of his money on sports cars, according to the TV Guide Network special in 2009.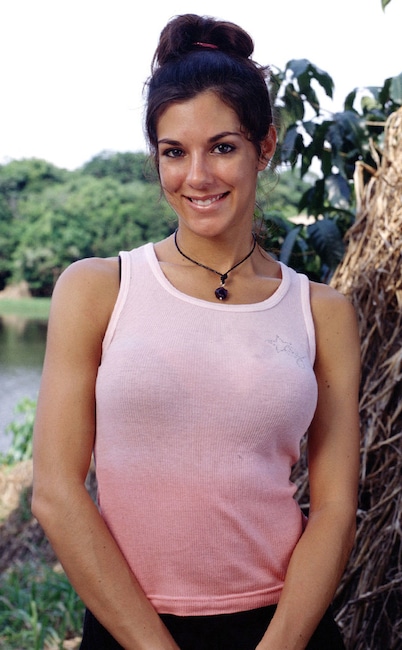 CBS
Jenna Morasca
The swimsuit model and college student was just 21 when she was crowned the sole Survivor of season six, which included her infamous decision to get naked for some peanut butter. (Relatable, tbh!) She is still the youngest female player to ever win the game.
Aside from the check for $1 million, Jenna also received another prize during her finale: a new beau in season three winner Ethan, with the winning duo going on to date for 10 years before splitting in 2013.
"It is with much consideration and a heavy heart that we are announcing that after 10 years of a loving relationship, the decision was made to move on without each other," a rep for the reality couple told E! News at the time. "We will carry with us the memories of a relationship grounded in love, laughter, support and friendship."
After taking time off from school (though she eventually returned and graduated with a degree in psychology), Jenna went on to host some shows for TV Guide Network and appeared in several movies. She and Ethan also competed on The Amazing Race and starred on their own show, Everyday Health.
Jenna was invited back to All-Stars but ended up quitting the show to be with her mother who was battling cancer. Her mom ended up passing away eight dates after she returned home.
In early 2018, Jenna was arrested for a DUI and drug possession after allegedly biting a police officer after being treated for an apparent overdose. According to the Pennsylvania police report, the SUV she was driving possesses a vanity license plate that reads "AMAZON," likely a reference to her season, Survivor: Amazon.
After the incident, Jenna broke her silence on Twitter, writing to her followers, "Been a long time. I'm back and better than ever. Jenna 4.0 version."
Article continues below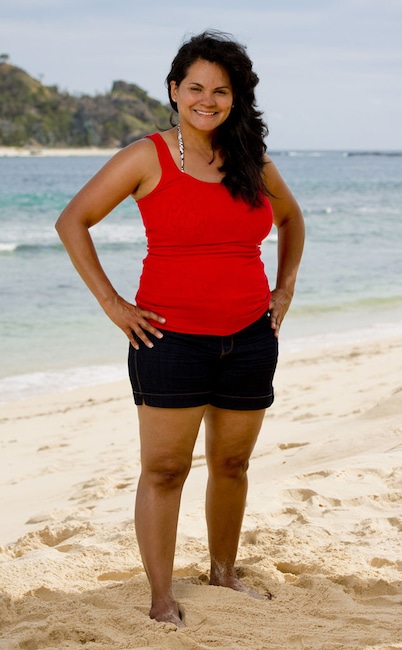 Robert Voets/CBS via Getty Images
Sandra Diaz-Twine
The player so nice she won twice! The former army specialist and mom of two is the only castaway to ever win two seasons, netting $2 million in the process. (She returned for a third time, but didn't win Game Changers, voted out pre-merge by her fellow competitors.)
Despite her double-win record (winning season seven [Pearl Islands] and season 20 [Heroes. vs. Villains]), Sandra's life didn't change all that much.
"Everything else is the same," she said during the 2009 TV Guide Network Survivor winner special. "I still stop in stores like Walmart, K-Mart, I clip coupons and I go to the matinee."
Sandra still lives with her husband in North Carolina, and one of her daughters recently graduated from college.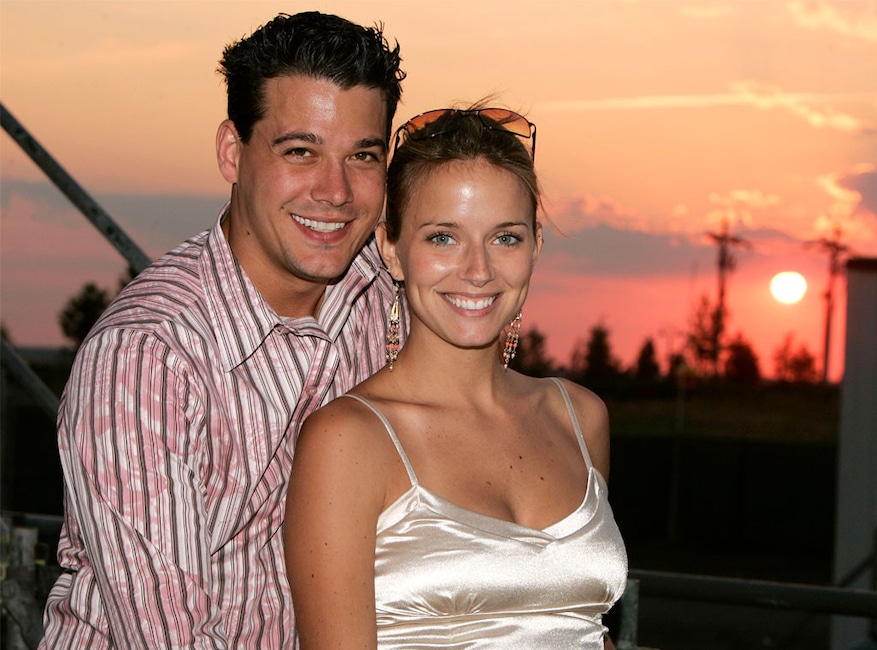 Chris Polk/FilmMagic
Amber Brkich and Rob Mariano
Two winners under one roof; talk about the ultimate reality TV power couple.
Boston Rob became one of Survivor's most notorious players of all time, thanks to his four appearances on the show, finally winning the $1 million during Redemption Island (Season 22).
But he'd already sort of won, falling in love with fellow Survivor (originally from The Australian Outback) and tribemate Amber during All-Stars. In the finale, Amber bested her boyfriend to take home the $1 million prize…just after he got done on one knee and proposed during the live reunion. (Who cares if some people booed and they received a lot of harsh criticism from their jury?!)
Rob and Amber competed on The Amazing Race as an engaged couple, coming in second place, before competing during the All-Stars season two years later. They got married in 2005, snagging their own shortlived reality series Rob and Amber: Against the Odds in 2007. The couple has welcomed four daughters.
After his fourth and final season resulted in a win, with Probst calling it "as close to a perfect game as anyone's played on Survivor," Boston Rob, who also snagged $100,000 after winning the viewers' vote as well, told EW he was retiring from the show.
"I accomplished everything I've ever wanted to accomplish. This time around it wasn't about the money as much as it was about the title. I don't have to hide in my own house anymore. And plus, Amber's getting a check anyway."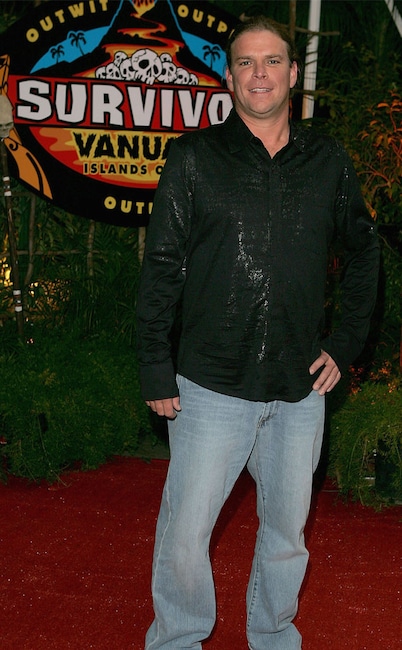 Mark Mainz/Getty Images
Chris Daugherty
Some people buy houses; the season 9 winner decided to build one instead.
He did admit to one splurge though, telling TV Guide Network, "As soon as I won the game, I did go out and buy me a Harley. It is something I've probably wanted since I was 16 or 17. I was never financially secure enough to do so, so that was my first purchase."
Aside from that though, he returned to his pre-Survivor job, looking forward to eventual retirement and post-retirement travel.
"Everyone said my life would change, but life returned to normal," the Ohio native told People. "I work as a project inspector for the Department of Transportation. I have the same friends, live in the same town and am really happy with where I am."
Article continues below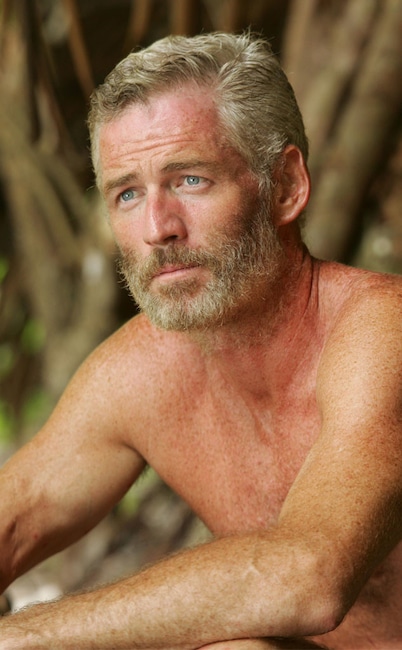 Bill Inoshita/CBS Photo Archive/Getty Images
Tom Westman
The firefighter from Long Island was crowned the winner of season 10 after playing one of the most solid games in Survivor history, managing to win an impressive and record number of individual immunity idols (5) while remaining pretty damn likable; he's even one of host Jeff Probst's picks for his favorite winners of all-time. Tom, who went on to become a motivational speaker, returned as a hero during Heroes vs. Villains, but was ultimately voted out 5th.
After his $1 million win, Tom retired from the fire department and went into the insurance business in New York City, selling life and disability insurance. "Everything that has come my way afterwards has just been a blessing," he said during a 2009 TV Guide Network special.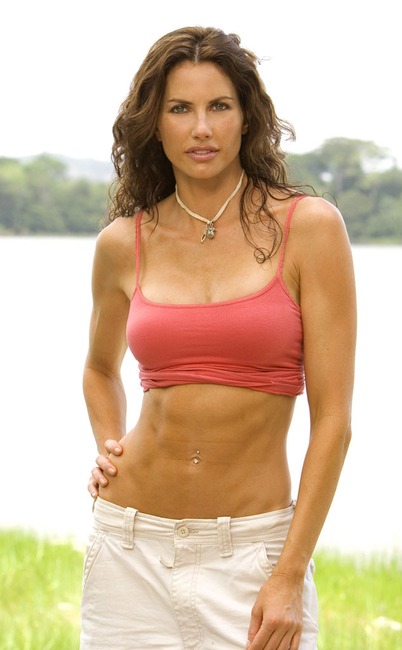 Monty Brinton/CBS Photo Archive/Getty Images
Danni Boatwright
A stealthy player, Danni flew under-the-radar to win Survivor's 11th season.
The former Miss Kentucky USA and model went on to marry former NFL player Casey Wiegmann, and the couple has two baseball-playing sons, Bo and Stone. The family still resides in Kansas City, with Danni saying, "I'm a country girl so I had to be close to the sticks. I literally travel every weekend for competitive baseball."
Danni also started her own clothing line, Sideline Chic, worked as a sport reporter and more recently became a children's book author.
"Winning a million dollars is wonderful, of course, but I still live a very normal life," she told People.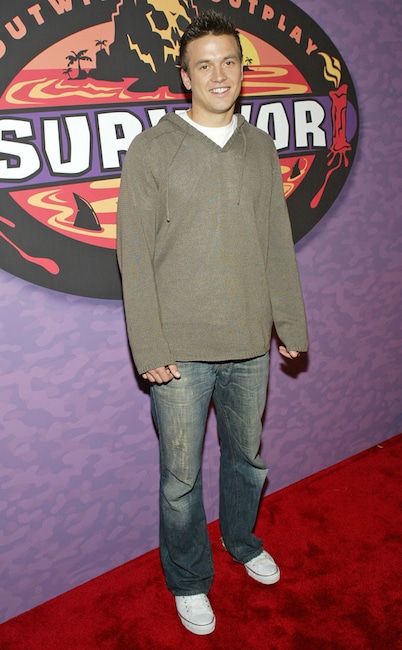 Bennett Raglin/WireImage
Aras Baskauaskas
After the yogi won Survivor: Panama, he saw the money as an opportunity to pursue his ultimate passion: music. "It's given me a freedom certainly, where I get to explore what I love," he said on the TV Guide Network special back in 2009. (He also revealed he bought cars for his father and brother, as well as started a Russian hat company.)
Thanks to his time on the show, he was able to form a friendship with singer-songwriter Damien Rice, who became a mentor to him. Aras went on to release music under the name Odd Us.
But he later admitted to struggling with his newfound fame from the show. (He returned to compete once again in Blood vs. Water alongside his older brother.)
"We all have our personal barriers. After I won Survivor, I got really depressed. It was just too much," he told Irvine News in 2012. "Too much exposure to the elements, to myself, to the world. I couldn't vibrate that high for that long." he eventually opened up a yoga studio in Cape Town, South Africa, and in 2015, he married model Christy Petersen and they have two children.
Article continues below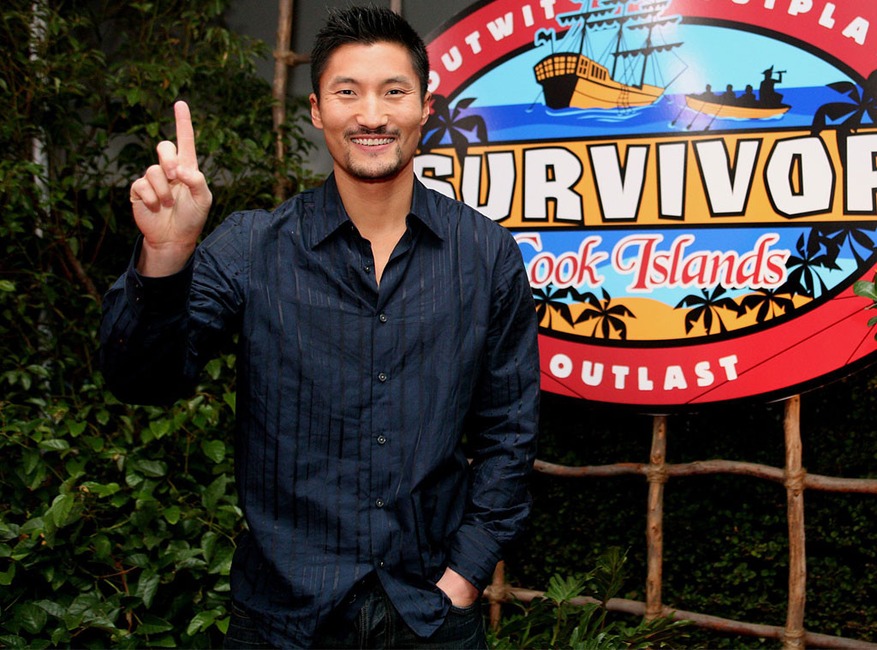 Frederick M. Brown/Getty Images
Yul Kwon
After winning one of the series' most controversial seasons ever, Cook Islands, which began with the castaways separated into tribes by race, Yul has gone down as one of Survivor's most beloved (and nicest) contestants of all-time.
"I feel really lucky. I think since Survivor I've had a lot of opportunities to do things I've really wanted to do," he said during the 2009 TV Guide Network special. "I've worked with a lot of cancer organizations, leukemia organization and bone marrow organizations to try and increase the number of people who become registered one marrow donors." Yul also started a non-profit that helped victims of domestic abuse
Following his turn on Survivor, Yul became a TV host and a lecturer for the FBI, while also opening up several Red Mango frozen yogurt shops in San Francisco after discovering the company when he was looking for a healthy dessert option once he returned from the game (and gained 25 pounds).
Oh, and he also found a lot more than hidden idols during his time on the show: "I also met my future wife, Sophie, through my tribemate, Brad Virata," he told EW. They've gone on to welcome two children.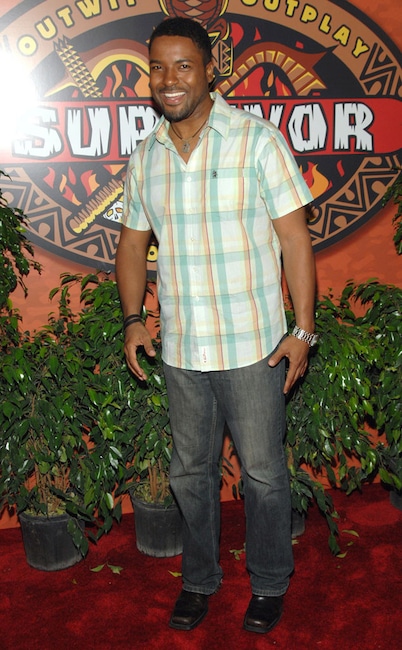 Jason Kempin/FilmMagic
Earl Cole
The Survivor: Fiji winner has the distinct honor of being the franchise's first-ever unanimous final tribal council vote-getter in the season 14 finale.
After winning, Earl used some of the money to travel, visiting 35 different countries rather than buy material items. "I wanted this life experience because that's priceless," he explained. Earl decided to make a return trip to Fiji, too, saying, "I went back to Fiji after winning because I wanted to experience the more luxurious side!"
He also used the money to create the Earl Cole Fund with the Perthes Kids Foundation for Legg-Calve-Perthes Disease, a bone disease he had as a child.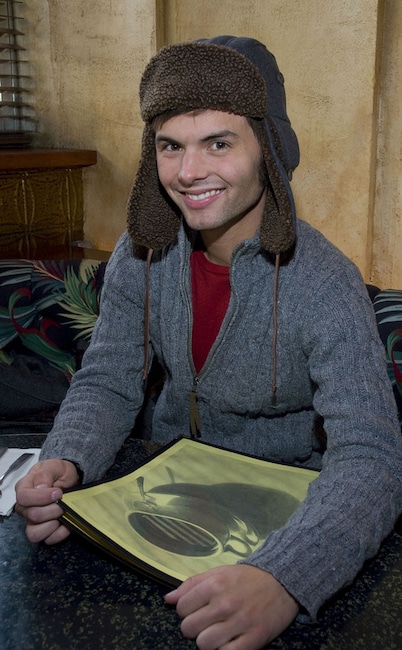 Steven A. Henry/Getty Images
Todd Herzog
The flight attendant ended up taking home the $1 million prize during Survivor: China and planned on seeing the world with it, but he publicly struggled with alcoholism after his time on the CBS reality hit.
A frequent guest on the Dr. Phil Show, he made headlines in 2017 when he alleged to Stat and The Boston Globe that the producers of the show supplied him with alcohol and Xanax before carrying him out onto the stage during his infamous 2013 appearance, when he blew a .5 on a Breathalyzer test. (He appeared again in 2016, revealing he had relapsed.)
A rep for the show denied the claims, telling E! News, "The Stat article does not fairly or accurately describe the methods of Dr. Phil, the TV show, or its mission to educate millions of viewers about drug and alcohol addiction. The show does not give drugs or alcohol to its guests and any suggestions to the contrary is errant nonsense. "
During his Reddit AMA in 2018, Todd said, "I'm grateful in a lot of ways for the show. For getting me help in the nicest places in the country. That's a gift right there. There are some things about the show that I don't like, and that I don't think are real. … I should have been in the hospital, in that sense. There should not be liters of vodka in my dressing room."
Following his win in 2007, Todd, who once dated fellow castaway Spencer Duhm, became a waiter in Orlando, telling People in 2012, "Customers say, 'I know you from somewhere,' but I never tell them from where. They're gonna leave a lousy tip if they know I won a million dollars."
Now "happy and sober," Todd revealed in his Reddit AMA that he manages a movie theater.
Article continues below
Joe Kohen/WireImage
Parvati Shallow
One of the most popular winners (or players, really) of all-time, Parvati used her looks to her advantage during her second season, ultimately netting the grand prize in Micronesia (Season 16) by uniting the women in the Black Widow Brigade alliance.
"Parvati represents the power of the beautiful woman, and how they can wield that power in a social environment," Probst said. "What's interesting about Parvati is watching her grow. She started as somebody who only had 'flirt' as a tool. By the time she won the game, she evolved into a young woman who knew she could use her looks to a certain degree, but now had to focus on how to relate to people and get them to trust her."
After her celebrated win, she donated $50,000 to Knockout For Girls, combining her love for boxing and charity. She also took a trip to Peru, with plans to travel even more.
Parvati, who went on to become the runner-up of Heroes vs. Villains, also got love in addition to money from her Survivor experience: In 2017 she wed John Fincher of Survivor Samoa and they welcomed their first child in July 2018.
Since her time playing the game, Parvati has become a yoga teacher and personal development and business coach, per her Instagram.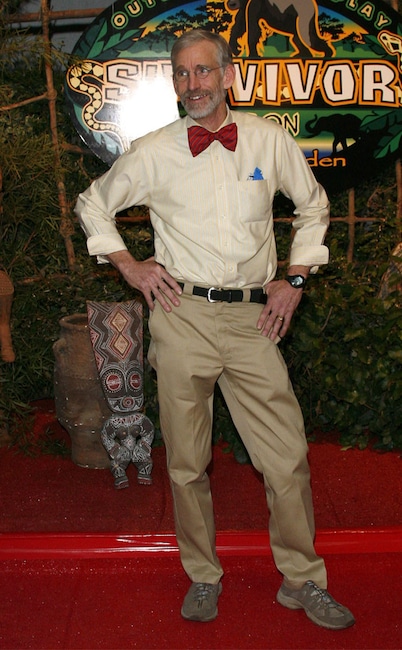 Jean Baptiste Lacroix/WireImage
Bob Crowley
At 57, Bob (and his signature bow-tie) was the oldest person to win Survivor, taking home the grand prize in season 17.
Because of his age, the rest of the castaways underestimated the high school teacher, who notched an impressive number of immunity wins. In addition to his $1 million, he also won $100,000 from the "player of the season" poll.
The proud Maine native, who has since retired from teaching, used his winnings to start Maine Forest Yurts with his family, which offers people an eco-friendly, camping experience in his beloved home state. He also started a non-profit, Durham Warriors, that covers the costs for disabled veterans, active duty military and their families, and other non-profits to stay at Maine Forest Yurts.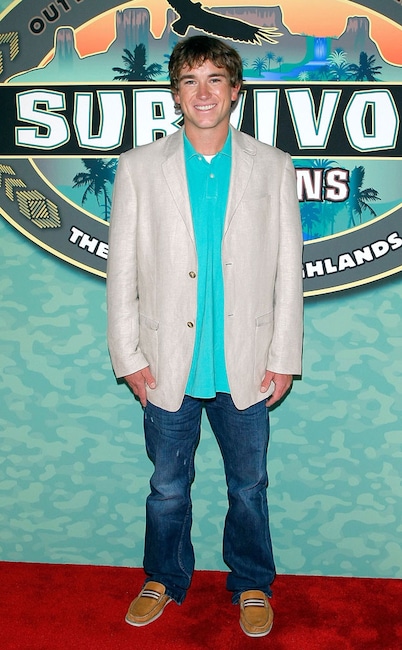 Jemal Countess/Getty Images
J.T. Thomas
The cattle rancher from Alabama unanimously won his first season (18, Tocantins), going on to play in two more seasons (Heroes vs. Villains, during which he made one of the dumbest moves in the show's history, and Game Changers).
"I'm going to keep working…keep supporting myself by managing the cattle ranch," he said of his plans for the prize money in the 2009 TV Guide special. "Hopefully use this money and invest it properly and set up college funds for all my nieces and nephews."
Two years later, he revealed that he bought new cars for his sisters, gave his parents some money and then invested the majority of the remaining sum.
In 2015, J.T. married his longtime girlfriend, with fellow castaway and best friend Stephen Fishbach officiating the ceremony.
Article continues below
Monty Brinton/CBS via Getty Images
Jud "Fabio" Birza
The 21-year-old surfer became the youngest player to ever win Survivor when he took home the grand prize during season 21, which was Old vs. Young.
"I'm starting a production company. We're just gonna do 45-minute short films," "Fabio" said of his plans for the money immediately after his finale. "I'd like to do a little bit of stand-up, I think it'd be really fun. I've written like 60 poems. Some really cool stuff." (We're not sure the production company ever panned out, be he was a drummer in the band, Space Funk Odyssey.)
Shortly after his win, the male model was arrested for skateboarding under the influence in Santa Monica in 2011. And, because of his newfound cash-flow, he was released after posting $37,000 and was promptly picked up from prison in a stretch limo, filled with his friends and some beer, a pretty hilarious flex.
On the Survivor After Show, he revealed he bought a farm for his dad and a condo for himself.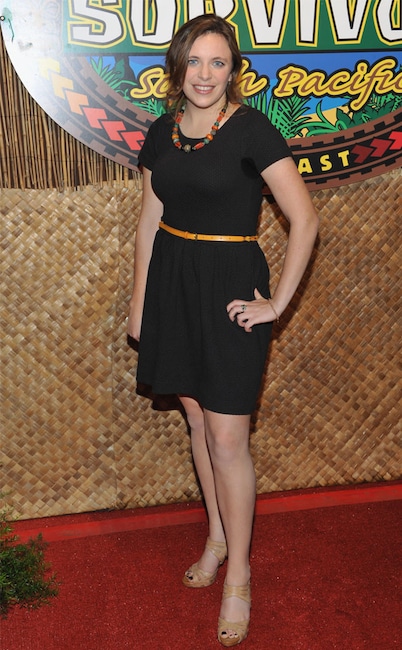 Mark Davis/Getty Images
Sophie Clarke
The witty and blunt medical student came into season 23 with one goal: win $1 million.
"I have been bragging to friends for way too long about how easy Survivor is and how good I would be," the then 22-year-old told CBS ahead of the game. "I would like to have the freedom in Med. School to choose my specialty based on passion and not money and the potential to more quickly pay my debts."
And that's just what she did when she was crowned Sole Survivor, eventually graduating from the Icahn School of Medicine at Mount Sinai in 2017.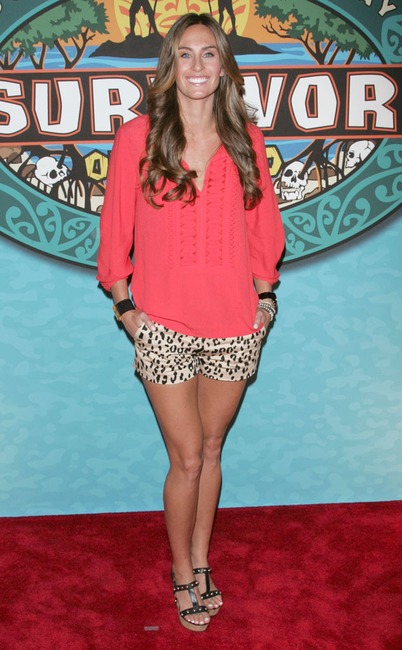 Jim Spellman/WireImage
Kim Spradlin
During Survivor: One World, Kim ended up pocketing $1.1 million, as she also named the Player of the Season by the fans, which wasn't much a surprise given her sheer dominance and impressive game-play throughout season 24.
As the bridal shop owner had not grown up with a lot of money, Kim said she was excited to be able to be generous with her family when it came to spending her prize money.
"I definitely have some bills to pay, some small bridal shops I'm excited to put some money into. And spruce up a little bit. I'm going to have some fun with it," she told EW. "I didn't come from a ton of money, so just getting myself set up in a better way — that's really appealing to me. And getting to be generous with it with my family and friends."
Since Survivor, Kim has gotten married and had three children, and started an interior design business. One of her biggest clients? Fellow Survivor castaway and best friend Chelsea Meissner, who is now a cast member on Southern Charm.
Article continues below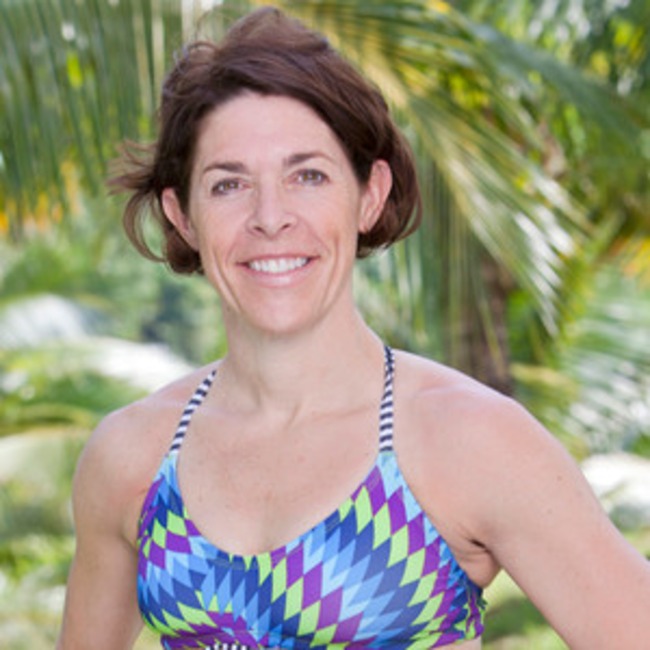 Monty Brinton/CBS
Denise Stapley
The unlikely winner of season 25 managed to overcome a pretty sizable losing streak (losing every immunity challenge and going to every post-merge tribal council) to take home the $1 million prize.
After joining the show for the experience, the sex therapist admitted she didn't have any major plans for the cash in an interview with THR.
"I'm going to take my time and breathe, and then make a lot of decisions," she said. "My husband and I are going to sit down and make a lot of decisions. We have a 9-year-old daughter who, first and foremost, needs a college fund that is fully loaded and taken care of. We've got nieces and nephews. I mean $1 million in Iowa could be really life-changing. We just want to take our time."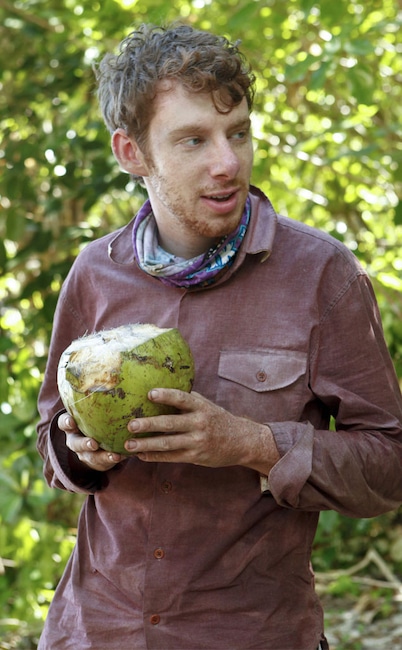 Monty Brinton/CBS via Getty Images
John Cochran
Known as just "Cochran," he first competed during season 23, before coming back to win Survivor's 26th season. A massive fan-favorite, he's Jeff Probst's favorite winner of all-time, with the executive producer and host explaining to EW, "I'm going to pick Cochran, and the reason I'm picking Cochran is if I just look at the show from afar, Cochran fulfilled the poster, the premise, when we started—which was, on any given day anything can happen."
Cochran was a Survivor super-fan (He even sent out a newsletter in high school all about the show), so the $1 million prize wasn't exactly his No. 1 reason for competing.
"It's going to be a lot of boring stuff; it's going to be invested, probably a down payment on an apartment, and I'm thinking of a little impulse purchase," he said of his plans for the prize money in an interview with THR. "Nothing extravagant that I'm going to spend my money on. When I get a new apartment, I'll probably … soup it up? Soup it out? I don't even know the lingo. I'll probably make it as high-tech as possible, a lot of wireless gizmos and stuff. And I kind of want to get a Segway, as lame as that it. I don't know how often I'd use it, but I'd like to just ride around on one. Even if it's just doing circles in my living room."
Following his time on Survivor and graduating from Harvard Law School, Cochran ended up becoming a TV writer, working on CBS sitcoms such as The Millers and Kevin Can Wait.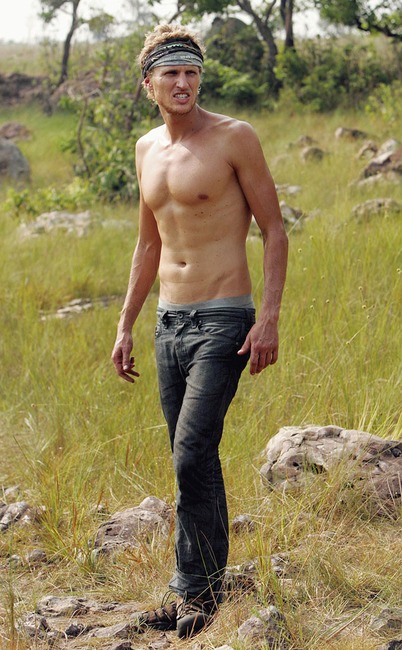 Monty Brinton/CBS via Getty Images
Tyson Apostol
After two previous attempts, Tyson was crowned the winner of Survivor: Blood vs. Water, which also found his girlfriend Rachel Fougler competing alongside him.
Tyson didn't have huge plans for his prize money, telling ET, "I will probably try to wisely invest it and make it last as long as possible so that I can kick back a little bit."
But the former professional cyclist did admit, "I don't care about fancy cars, maybe a bicycle. I'm more of a bicycle guy than a car guy. The only reason I would buy a car is to make my car guy friends jealous."
Though she was voted out of the game early, Rachel also got a happy ending, just on a different reality show when Tyson proposed to her during the season two finale Of Marriage Boot Camp: Reality Stars. Tyson's Tocantins co-star Stephen Fishbach officiated their wedding in February 2015 and the couple has welcomed two children since swapping vows.
Article continues below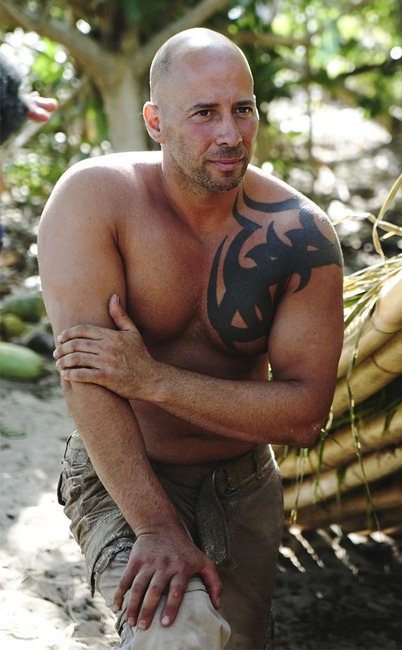 Timothy Kuratek/CBS via Getty Images
Tony Vlachos
From the start of Cayagan, it was clear the New Jersey cop was going to be a major player in the season and the franchise. While he ultimately won the $1 million, his hopes of becoming a two-time winner were dashed when it was voted out second in Game Changers.
Still, the season 28 champ/villain to many viewers for his tactics (He was even booed during the live finale!) won and had responsible plans for his massive paycheck, with the father of two telling The Hollywood Reporter, "The first thing I'm going to do is set up a college fund for my kids, because education is huge."
He did have one frivolous purchase: a pink chandelier, which his wife requested. "That's what my wife wants," he told People after the finale. "She can pick it out at Home Depot or somewhere like that. Maybe I'll need to buy a house to go around it."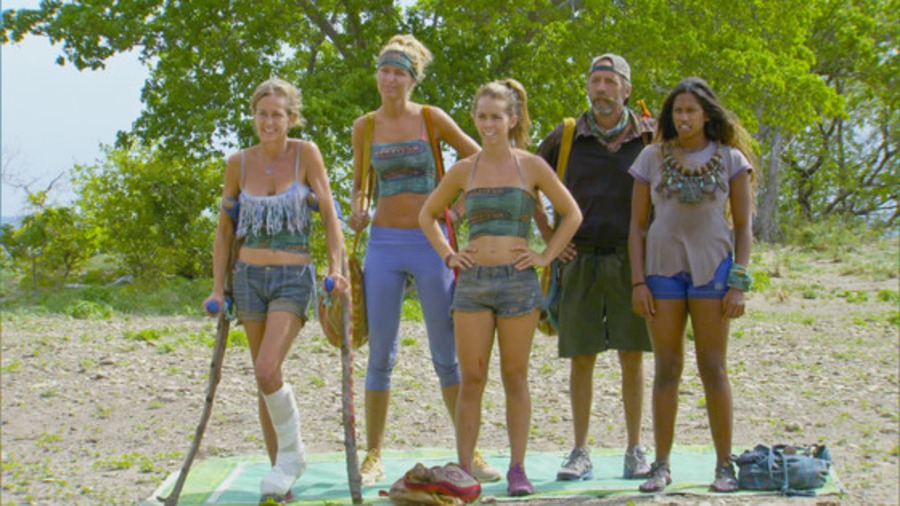 CBS
Natalie Anderson
After competing on The Amazing Race twice and never winning, the fitness fanatic had better look during season 29, winning the $1 million.
"I'm going to buy my parents something really nice. I'm going to give Nadiya a nice chunk of change. And I'm going to try to be smart with it," the CrossFit coach told The Hollywood Reporter. "I'm not a big spender. When I went on The Amazing Race the first time, my goal was to go to physical therapy school, so this could pay for that. And we also have dreamed of opening up a CrossFit, so it's totally possible now."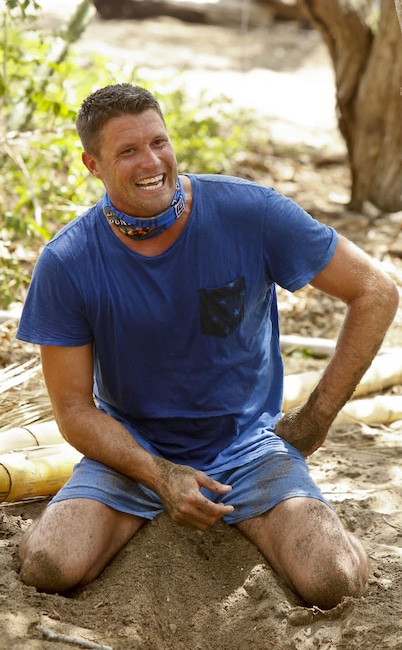 Robert Voets/CBS via Getty Images
Mike Holloway
The Survivor: Worlds Apart winner was a member of the blue collar tribe, with the oil driller quickly becoming one of the group's leaders and proving to be a fierce competitor, tying the record for most individual immunity wins.
And for Mike, it was more about his legacy than the money, telling TV Guide, "More than a million, I got a title. And that's what I was playing for. Money comes and goes. You spend it and make it. But the title. You can't take the title."
But he did have plans for the money, using it to start a t-shirt company, Sweet T's Designs.
Post Survivor is going to be trying to take this one million dollars that CBS graciously gave to me and turn it into twenty five or thirty million, then sit back on a beach somewhere and do some spear fishing," he told TV Junkies. "Live the Survivor life but in real life."
After winning, Mike also found love: he's been dating Big Brother alum Meg Maley since 2015.
Article continues below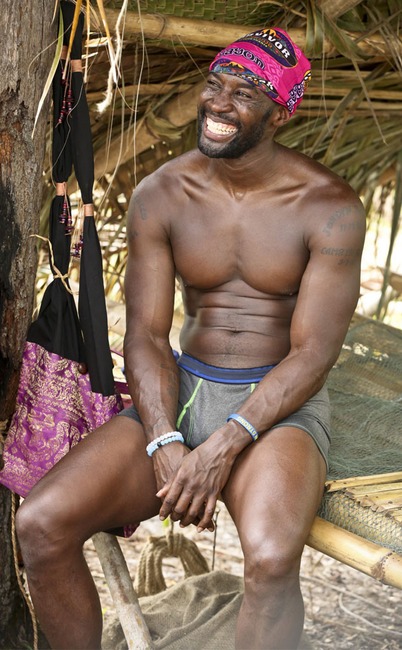 Monty Brinton/CBS via Getty Images
Jeremy Collins
After his disappointing first outing in Season 29, he made the most of his second chance, winning Survivor: Cambodia—Second Chance, dropping the news that his wife Val Collins was pregnant just before the jury cast their final votes. It was unanimous: the firefighter and dad-to-be deserved the $1 million.
"I already gave the check to Val. She's gonna take it and do the baby's room," he said of his earnings. "I'm going to take her on vacation, but I'm going back to work."
Their son Remy Bodhi was born in December 2015, and the couple welcomed their fourth child in June 2017.
Jeremy noted he would be saving most of his Survivor money for their college tuitions, telling People, "That's the top priority. There are a lot of things that I'll do with the money, but it will be all about helping my family."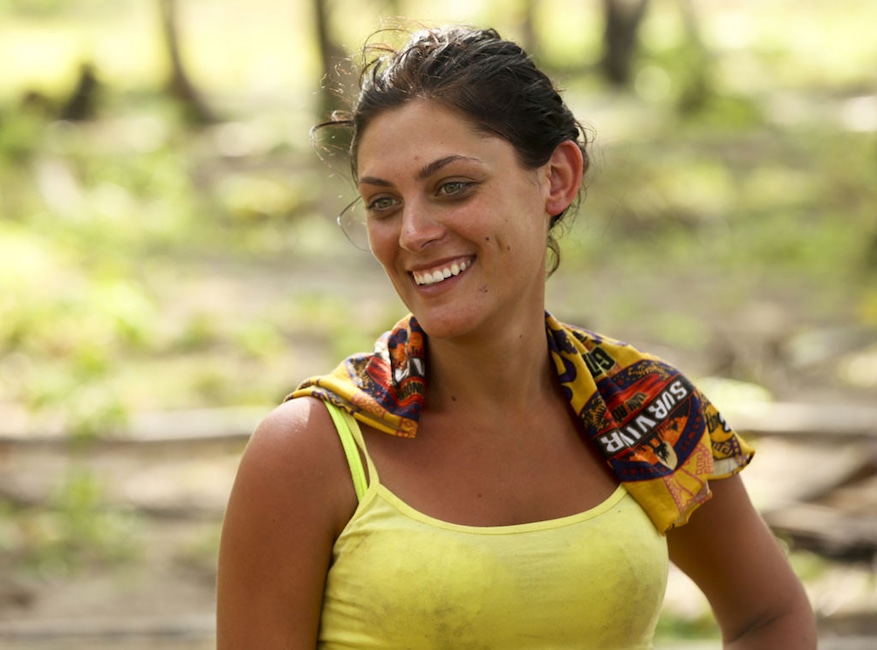 Monty Brinton/CBS via Getty Images
Michele Fitzgerald
A member of the beauty tribe in season 32, which split up the castaways as Brains vs. Brawn vs. Beauty, the bartender didn't have major plans for her $1 million.
"I'm first going to pay off my car, and then, I don't know, maybe travel a little bit, but eventually I'm just going to save up," Michele, who went on to become a travel agent and then business development manager, told The Hollywood Reporter. "I'm young right now and so that can go a long way in the future. I don't want to impulsively spend; I want to make sure I put it in the right place."
She did have a bit of fun with the money though, telling EW she planned to go on a girls' trip to wine country.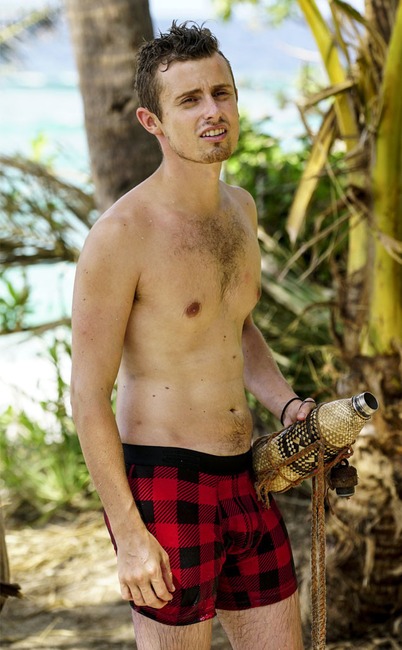 Monty Brinton/CBS via Getty Images
Adam Klein
Season 33's Sole Survivor was an obsessed Survivor fan who found himself in the millennial tribe in the series' Millennial vs. Gen-X face-off.
After his win, the homeless shelter manager used his $1 million to become a cancer research advocate in honor of his mother, who was diagnosed with lung cancer. He has partnered with organizations such as Stand Up 2 Cancer (donating $100,000 of his prize money), American Cancer Society and American Lung Association. Adam and his mother Susie, a fellow super-fan, applied to be on the show together for Blood vs. Water before she was diagnosed, with Adam going on to join the cast of the following season; she passed away just nine months later, shortly after Adam was able to return home and tell her that he won.
"I had absolutely no idea what I was coming home to. And the thing is, she was strong throughout the entire season because they had made the decision to stop treatment," he told EW after his emotional win. "My mom did not want to pull me from the game. That was not an option in her mind. But they made the decision that if I was voted out, even if I were on the jury, that I would come home immediately…I believe that she waited for me."
Aside from donating money to the causes and charities he believed in, Adam said, "I really just don't spend a whole lot of money, but something my family has always loved to do is traveling so I will definitely use some of my winnings for that. But for the most part, that money is going to get locked away and allow me to continue to live the kind of life I want to live."
Article continues below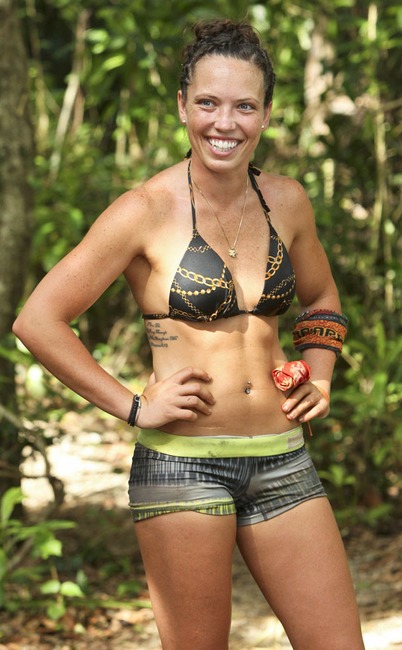 Monty Brinton/CBS via Getty Images
Sarah Lacina
Game Changers provided the police officer with the ultimate redemption following her loss during Cayagan in the final tribal council, as Sarah was crowned the Sole Survivor in season 34.
"I will do whatever it takes to win. The only purpose for me going back out there is to win a million dollars," Sarah said after her crushing loss in season 28. "I don't care about making friends or what anyone thinks of me. They'll get over it."
Still, she had no big plans for the $1 million despite, you know, it being her only purpose to play again.
"It's really boring. Just responsible things," she admitted to EW. "Someone asked me, 'Are you going to splurge on anything?' Honestly, no. I just want to be really smart with it."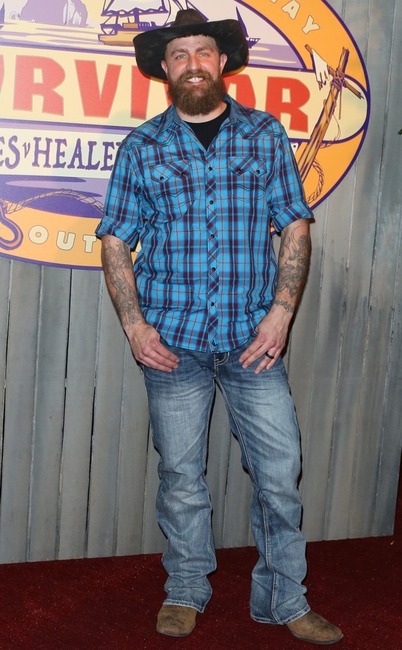 Paul Archuleta/Getty Images
Ben Driebergen
In the battle of Heroes vs. Healers vs. Hustlers, the marine from Idaho took home the $1 million.
Ahead of the season, he told CBS his reason for being on the show was simple: "Winning a million dollars and being on an island and living with nothing."
But Ben, who opened up about his struggle with PTSD during his time on the show, was ready to live with nothing even after winning, telling EW his plan for the money was to just not spend it.
"I'm going to put it away and figure out what the heck to do because this is more money than I've ever thought about," he said. "So we're going to stash it away for three months and live our life and figure out how we can save instead of how we can spend it."
(Ben and his wife did pay off their debt and pay off their house.)
CBS
Wendell Holland
Practical 'til the very end, the furniture company owner had "smart" plans for his big prize.
"I'm going to be smart with my money," he told ET. "I'm probably just going to invest it or save it and let it work for me."
First though, he was going to tackle his student loans, which he talked about during his time on the island.
"I have a tremendous law school loan debt, so I'm going to find the smartest way to pay that off. Whether it's giving them a big chunk of money or whether it's paying monthly, but that's the one monkey on my back," Wendell explained. "So as much as I want to just invest the whole million, I need to be smart about how I spend it on my law school loans."
Wendell's win in season 36, Ghost Island, was historic in that it was the franchise's first-ever tie, with the 34-year-old ultimately beating his best friend and ally in the game, Domenick.
Article continues below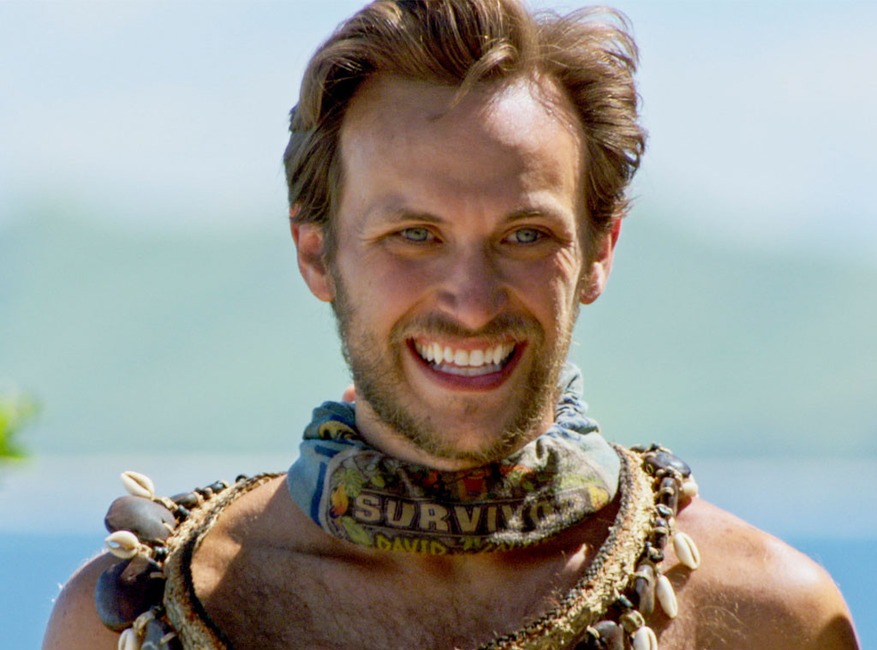 CBS via Getty Images
Nick Wilson
Survivor's reigning champ had no major plans for his $1 million payday after David. vs. Goliath.
"I did get a truck, and I'll pay that off," the lawyer from Kentucky told SheKnows. "then I'll hopefully just chill for a little while until I can get a sense of what to do. I've never had this much money before, and I never dreamed I would."
Survivor crowns its 38th winner Wednesday, May 15, at 8 p.m. on CBS.
Don't miss E! News every weeknight at 7, only on E!
Source: Read Full Article