What's happening: The Moon is in chatty Gemini this weekend, and on Saturday, the Sun enters fiery Aries, officially starting off Aries szn 2021! Venus follows the Sun into Aries on Sunday, and at the same time, Mercury connects with Uranus and Mars harmonizes with Saturn. Finally, on Tuesday, Mercury and Mars square off.
PS: We are very much still in a pandemic, so stay safe—think sexting, sex toys, and FaceTime dates!
What that means for you:
Aries
Tonight is the very last night of Pisces season, which is meh for your love life, but just wait: Your b-day month starts on Saturday and Venus enters your sign on Sunday! Sunday's astro-weather is actually perfect for your sex life, whether you're trading sexts with your latest right-swipe or jumping into bed with your boo. Be careful on Tuesday, when the astro-weather is volatile—you could end up in a BIG argument if you don't watch yourself. PS: Happy birthday!!!
Taurus
As the Sun and Venus leave Pisces and zoom into Aries this weekend, you're finding that life's slowing down—especially your love life. The cosmic action going down in Pisces is helping you to stay in touch with your pals, but as far as making new connections or ~connections~, the stars are saying you're SOL this week. You might also want to keep your eyes peeled for an ex or two. It looks like someone could be acting shady behind the scenes!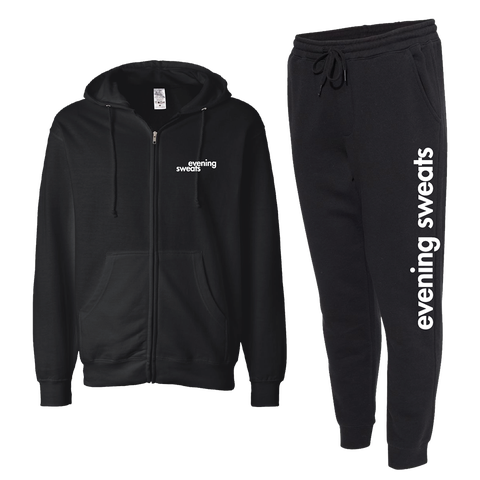 Gemini
You're moving up in life, Gemini! This weekend, the Moon in your sign makes it easy to have fun with your special someone, both in and out of the bedroom. Plus, the Sun and Venus both move into Aries, helping you effortlessly connect with others. Pisces season was all about work for you, but now you're able to live a little. Life's becoming more lighthearted and upbeat, you're feeling more flirtatious and frisky, and you're just plain having fun!
Cancer
This weekend ain't it, chief. Pisces season's buoyant, bubbly vibe is being traded out for Aries season's fiery, direct influence, so you feel less like you're vibing and more like you're working overtime just to keep up. That being said, there's still the possibility of finding love on the job! You might get the chance to take a class for work soon, and who knows? Your next potential boo just might show up in the Zoom room!
Leo
If you're just looking for no-strings-attached fun, this weekend's all yours, Leo! All of the astro-weather in like-minded fire sign Aries is making your life feel like an adventure. Trying new things (and people!) is way more exciting, so buy some new sex toys and lingerie! If you're on the lookout for something more serious, you're able to take a flirtationship and give it substance this week. And if you're ready to DTR, give it your best shot—the stars are on your side!
Virgo
So, basically all weekend and most of the week, two important parts of your birth chart are being activated. Your seventh house, which governs relationships, and your eighth house, which governs intimacy, are popping off, so it is a good-ass time for getting reeeaaaally close to someone special. This influence is erotic, sensual, and passionate. If you're single, def hit up your crush—the astro-weather is too good for you not to shoot your shot!
Libra
Lucky you, Libra! Aries season = cuffing season for your sign, and the planet of love, Venus, is gonna be in Aries for the next several weeks, too. Basically, you have no reason to not give your love life a major glow up! Saturn's influence on Sunday, however, wants you to pull back just a little. You have the potential to meet someone that you really, really like, but now's the time to take things slow. You can't rush into any kind of relationship and expect it to be strong and stable, ya know? You're able to make big moves in your love life right now, but you gotta put in the work first.
Scorpio
This weekend's pretty great if you're boo'd up—the astro-weather is super steamy and makes sex feel more ~erotic~. But if you're single, don't be surprised if you catch major feelings for your latest flirtationship! Although Aries season is starting up and making your job a way bigger priority, this week's astro-weather is still pretty sexy. Trying anything new in bed is guaranteed to be amazing—but if you're just trying to keep things caj, LOL, GL.
Sagittarius
It's been a dull year for your love life so far, but Aries season promises to turn it all around! The Sun and Venus are spending the next few weeks lighting up your chart's zone of romance, sex, and fun, so whether you're happily boo'd up or single and desperate to mingle, you can expect tons of action—and this is great for both the romantic and sexual sides of your love life. Basically, you're feeling way more lucky about getting lucky! Plus, the Mars/Saturn connection on Sunday is helping you feel empowered to DTR so you can give your love life the glow up it deserves.
Capricorn
You're starting to take a more sentimental, emotional perspective to your love life right now, Cap. Commitment is a way bigger priority for you because of the cosmic action going down in your fourth house, one of the most emotional zones of a chart. This serious vibe doesn't last all week, though. On Sunday, Mercury hooks up with upbeat Uranus, making it way easier to flirt, joke around, and connect with others. Start swiping on the dating apps, pull out your best pick-up lines, and try to work with this exciting energy. It might not lead to a LTR, but hey, who cares—as long as you have fun, it doesn't matter!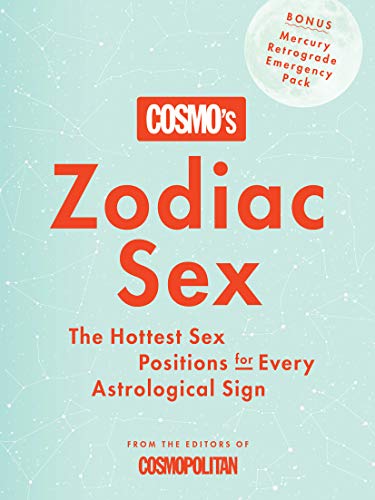 Aquarius
The Moon is in your chart's zone of romance, sex, and fun this weekend, so getting lucky is a breeze. You're having an exciting time, but life really picks up the pace once the Sun and Venus enter Aries. The big idea of the next several weeks is to make new connections and have important convos, so if you're ready to upgrade your relationship ,you're in luck! You noticeably carry a lot of tension in your body, especially when you're stressed, but Tuesday's astro-weather promises to help you loosen up…whether you're doing some deep breathing exercises or banging it out with your boo!
Pisces
It's the end of Pisces season (so sad!) but luckily, you get one last weekend with Venus, the planet of love and beauty, in your sign. Make the most of it! Since chatty Mercury is also in your sign, this is the best blend of astro-weather for flirting it upt. This is not the best time to DTR, but if you're cool with going with the flow and just having a little fun with your love life, you have an exciting week ahead!
Source: Read Full Article