Emilia Clarke is a badass—on and off screen. When she's not flying dragons (er—spoiler alert—commanding them to burn up entire cities) on Game of Thrones as Daenerys Targaryen, she's battling her own real-life health scares (the actress went through two brain surgeries while filming GoT). But one thing you probably didn't know about her: She's also super-duper rich.
ICYMI: G0T is in its eighth (and final) season—and Emilia's made a pretty penny during its run. It's not known what she made during seasons 1-4 when the show was relatively new, but we do know that in October 2014, Emilia and some of her co-stars negotiated for seasons 5 and 6 for $300,000 per episode, according to Deadline.If you do the math of 10 episodes per season, that's about $6 million for those two seasons alone.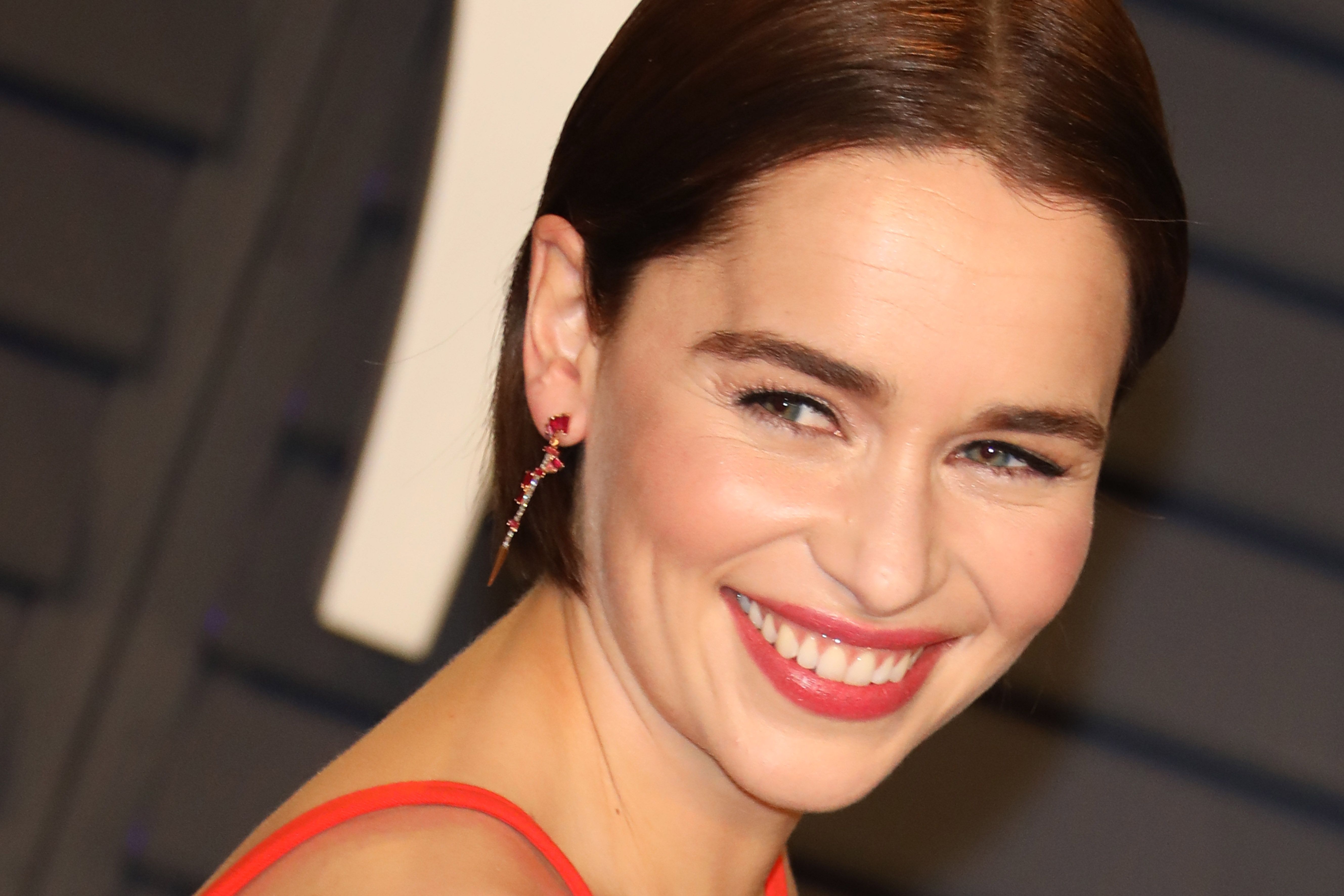 According to The Hollywood Reporter, she also made a major negotiation for seasons 7 and 8 that landed her $1.1 million per episode of GoT. So with seven episodes in season 7, and six episodes in season 8, that's $14.3 million. Regarding that pay bump in particular, Emilia said, "I get f–king paid the same as my guy friends," in an interview with told Vanity Fair last year. "We made sure of that." Dracarys is right.
But it's not all GoT success. Emilia's also been on the silver screen—even before she became Dany. According to IMDB, her first was in 2010, with her appearance in Triassic Attack, a made-for-TV movie. Since then, she's starred in a total of 12 movies, including some major titles like Me Before You, Solo: A Star Wars Story, and Terminator: Genisys.
While her salary wasn't revelaed for any of those films, we can do some guessing: Me Before You generated $208 million worldwide, according to Money; while Solo: A Star Wars Story, grossed $393 million globally. For Terminator, it was reported by Express, that she was making over 5 million British pounds—more than her co-star Arnold Schwarzenneger.
She's also done other TV work, voicing characters on Futurama and Robot Chicken, and she's also been the face of many designer brands, including Dolce & Gabanna in 2017, per Daily Mail, and a Christian Dior jewelry campaign in 2015, per WWD.
Overall, Khaleesi (or Daenerys or Emilia—whatever you want to call her) is reported to be worth around $13 million, according to Money—and that number can only go up from here. Next up for Emilia is the rom-com Last Christmas, which also stars Emma Thompson and Henry Golding that is slated for a November 2019 release.
Source: Read Full Article