Calling it "the worst experience I've ever seen," Affleck also said he "started to drink too much" during reshoots and explained why he wouldn't want to direct a DC movie for James Gunn.
It's no secret that "Justice League" had one of the most beleaguered productions ever — so bad that it scared Ben Affleck off from ever wanting to make his own superhero movie.
Quick backstory for anyone who somehow missed all the drama at the time: Zack Snyder stepped down from finishing the film — which saw Batman, Superman, The Flash, Aquaman, Wonder Woman and Cyborg team up for the first time on screen — after the death of his daughter and ongoing battles with the studio over edits. Joss Whedon was hired to finish the movie, which was a massive disappointment for critics, fans and the box office.
Eventually, after pressure from the #ReleaseTheSnyderCut movement, Warner Bros. threw another $70 million into the movie and allowed Snyder to finish it the way he wanted to — with both previously-unused and new footage and a four-hour runtime — for HBO Max.
Looking back at the film in an interview with The Hollywood Reporter, Affleck said "you could teach a seminar on all the reasons why this is how not to do it." He said the process leading up to the original film's release left him "with the most monstrous taste in my mouth," until Snyder got his way. Affleck also said the Snyder Cut was "principally just all the slow motion that he shot in black-and-white," plus an additional day of shooting with Affleck in the director's backyard.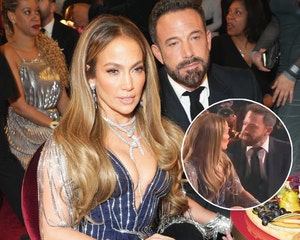 Ben Affleck Reveals What Really Happened During That Tense Grammy Moment with Jennifer Lopez
"Say what you want, it is my highest-rated career movie. I've never had one that went from nadir to pinnacle. Retroactively, it's a hit," Affleck said, after the reporter wondered how much the movie's high IMDB rating was thanks to Snyder's "intense" fans. "All of a sudden I was getting congratulated for the bomb I'm in."
While Affleck was on board, at one point, to direct a "Batman" movie of his own, he said the experience on "Justice League" made him say, "I'm out. I never want to do any of this again. I'm not suited" — before going on to call it "the worst experience I've ever seen in a business which is full of some s—-y experiences."
"It broke my heart," he added, saying stand-in director Whedon's plan to "rescue" a nearly-finished film in just 60 days didn't work. "That was hard. And I started to drink too much. I was back at the hotel in London, it was either that or jump out the window. And I just thought, 'This isn't the life I want. My kids aren't here. I'm miserable,'" he recalled.
Zack Snyder's Justice League Spoilers: Death, Babies and An Apocalyptic New Ending
He was left feeling unsatisfied creatively by the process and decided he didn't "want to squander any more of my life, of which I have limited amount" on projects that don't fulfill him. That manta, it seems, also applies to any future DC films under the new James Gunn and Peter Safran regime as well. "I would not direct something for the [James] Gunn DC. Absolutely not," he told THR, "I have nothing against James Gunn. Nice guy, sure he's going to do a great job. I just wouldn't want to go in and direct in the way they're doing that. I'm not interested in that."
All that being said, Affleck said he liked what they accomplished in "Batman v. Superman" and feels he "nailed" his performance in the upcoming Flash movie. "I did finally figure out how to play that character … for the five minutes I'm there, it's really great," he added.
Fans can see for themselves when "The Flash" hits theaters June 16, 2023.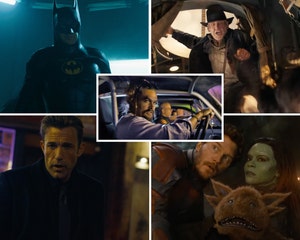 Every Movie Trailer Released for Super Bowl LVII
Source: Read Full Article