The artist, whose birth given name is Benito Antonio Martínez Ocasio, defended his privacy in the new interview
Bad Bunny isn't here for the backlash surrounding his rumored romance with Kendall Jenner — in fact, he has no plans on clarifying where their relationship stands at all.
In the October issue of Vanity Fair, where Bad Bunny, whose real name is Benito Antonio Martínez Ocasio, serves on the cover, the singing superstar addresses the constant conversation about his romance with the model.
"They don't know how you feel, they don't know how you live, they don't know anything, and I really don't want them to know. I'm not really interested in clarifying anything because I have no commitment to clarify anything to anyone," Martínez told the magazine.
He continued, "There are people who say that artists have to put up with it. I don't have to accept anything and everything because I wanted to be an artist. At the end of the day, you listen to me because you want to. I don't force you to."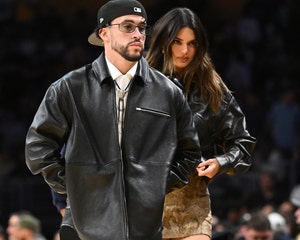 What Bad Bunny Said When Asked About Kendall Jenner Relationship by Rolling Stone
He also isn't going to be pressured into singing in English, though he admittedly doesn't hate the idea.
"I am never going to do it just because someone says I need to do it to reach a certain audience," the Puerto Rican-born singer said when asked about his English-titled track, "Where She Goes."
"It's not like I hate the idea" of performing in English," Martínez added. "It's just that I feel more comfortable in my own language. I think in Spanish, I feel in Spanish, I eat in Spanish, I sing in Spanish."
He does speak English with some people, he shared, particularly one person who he said he couldn't speak to before.
Waiting for your permission to load the Instagram Media.
Instagram Media Unavailable
"With some people, I speak English — with some specific people," Martínez old Vanity Fair before seemingly referring to Jenner. "With one of them, I couldn't talk to her before."
As for his romantic future, the "Me Porto Bonito" singer said he doesn't see himself settling down anytime soon.
"No. I don't think so," He said to the idea of a marriage and kids. "Not ever, but not now."
And definitely not in Los Angeles either, despite buying a home in sunny Southern California not far from Jenner's Calabasas abode.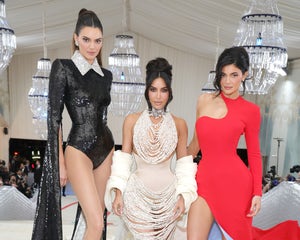 Kendall Jenner Always Felt 'Out of Place' In Her Family: 'I Didn't Choose This Life'
"I've been looking for the perfect place in Puerto Rico to create my dream home for a long time," Martínez revealed. While the details have yet to be sorted, he told the outlet of his native country, "I hope to live here forever."

Source: Read Full Article