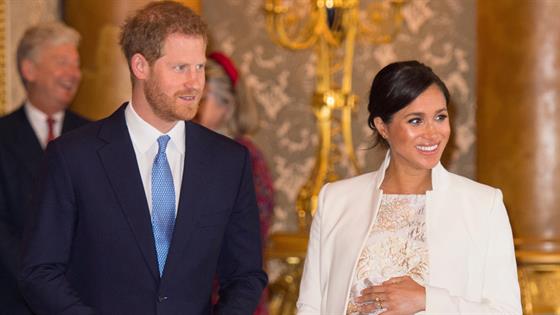 The wait is over! At long last, Meghan Markle and Prince Harry have announced the safe arrival of their royal baby.
The Duke and Duchess of Sussex welcomed their little bundle of joy on Monday, May 6, and have since been extremely private about their newborn. So this news is exciting, to say the least.
"We are pleased to announce that Their Royal Highnesses The Duke and Duchess of Sussex welcomed their firstborn child in the early morning on May 6th, 2019. Their Royal Highnesses' son weighs 7lbs. 3oz," their official Instagram page said in a statement. "The Duchess and baby are both healthy and well, and the couple thank members of the public for their shared excitement and support during this very special time in their lives."
Prince Harry said he was "very excited" about the baby during a talk in Windsor.
It's customary for royals to wait a few days before sharing the baby's name. Many tell their family and friends this special bit of information ahead of announcing it. Royal fans might recall that Prince William and Kate Middleton waited almost four days before revealing their third child, Prince Louis' name. Prince Harry said today that the new parents will share the name with the public in due time.
Although we have to wait a few days longer to know Baby Sussex's name and royal title, we still have lots of reason to celebrate. The royal baby also shares his birthday with a slew of famous celebrities, including the Sussex's BFF George Clooney! He turns 58 today.
Perhaps there will be some royal playdates with his twins and Baby Sussex in the future?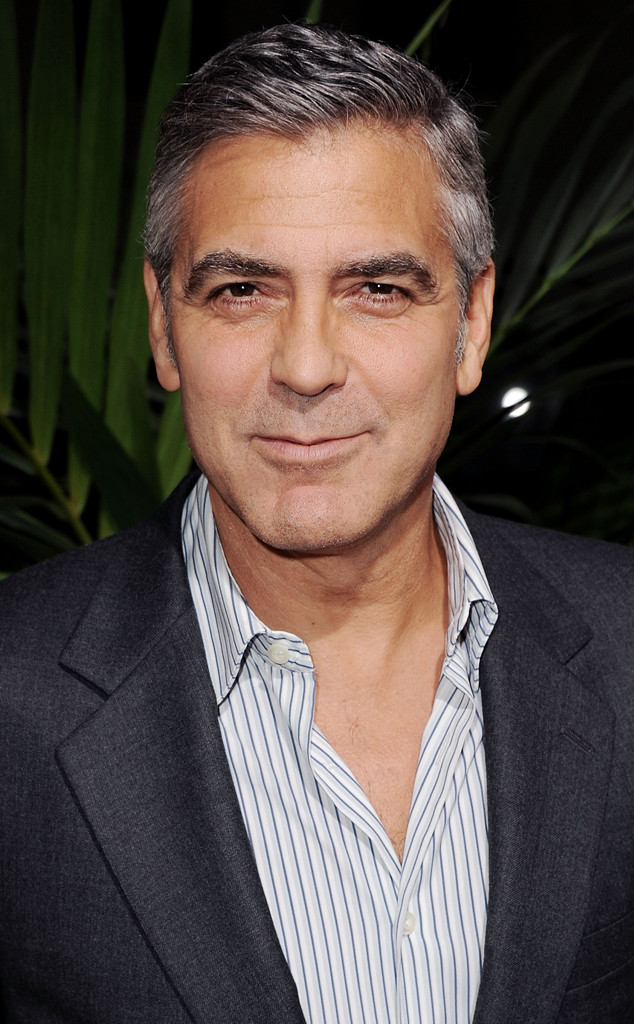 Jon Kopaloff/FilmMagic
George and his wifeAmal Clooney are extremely close with Prince Harry and Meghan and have defended her a number of times throughout her pregnancy as well as beforehand. The Ocean's Eleven star called them a "really wonderful, loving couple" and that the treatment of Meghan has been "unfair."
"It seemed a little unjust, she hasn't done anything except live her life – she's a really kind, intelligent woman," he told Good Morning Britain.
We can only imagine what combined George Clooney-Baby Sussex birthday parties would look like, and we definitely want an invite!
George Clooney isn't the only famous Hollywood celebrity around.
It's a big day for the U.K. because it also happens to be former Prime Minister Tony Blair's birthday. He turns 66 this year.
The rapper Meek Millis ringing in the big 3-2 on this date as well.
Baby Sussex could also follow in one of his birthday twin's footsteps and become a famous analyst if he chooses because Sigmund Freud was born on this date in 1856 in what is now the Czech Republic.
If wanted to go a more creative route, he could channel Citizen Kane author Orson Welles who was born on May 6, 1915 in Wisconsin.
Houston Rockets point guard Chris Paul will also be diving into a birthday cake today as he turns 34.
We're calling it now, May 6 is going to be the biggest birthday of the year.
Congrats to the new parents!
Don't miss E! News every weeknight at 7, only on E!
Source: Read Full Article