Angus Cloud's mother, Lisa Cloud, said the 'Euphoria' actor, who tragically died from an accidental overdose at the age of 25 on July 31, appeared to be in good spirits before he passed.
Euphoria star, Angus Cloud's mom is reflecting on the last conversation she had with her son before his tragic death.
Cloud died of an accidental overdose on July 31 at the age of 25.
In an new interview with People, Monday, Lisa Cloud said her son appeared to be in good spirits the night before he passed, and even had told his mother he'd see her in the morning.
"'I love you, mama. You're the best,'" Lisa recalled Angus telling her. "'I'll see you in the morning.'"
According to Lisa, her son gave her a hug that night before she went to bed, and by morning, he had passed.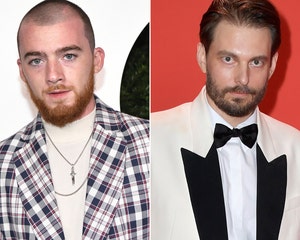 Sam Levinson Saved Angus Cloud's Euphoria Character from Death Twice to Try and Help Late Actor
It was Lisa who found Angus the next morning. She tried her best to resuscitate him, doing compressions and giving her son mouth to mouth until he was taken away.
"I started shaking him and screaming," Lisa recounted. "I pushed him hard, and he fell on the floor. I tried to resuscitate him — mouth to mouth — and I was compressing him."
She continued, "I was screaming for my neighbor because I didn't want to leave him and call 911, and I just kept at it until they took him away."
Lisa told the outlet that she thinks of her son daily, getting emotional as she looked back on that tragic day while speaking to People.
"I miss him so much," she said through tears. "He was the love of my life."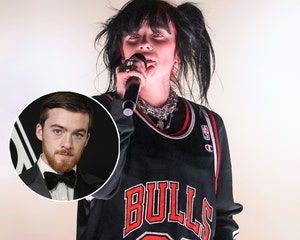 Billie Eilish Pays Tribute to Angus Cloud During Lollapalooza Set
As reported last Thursday by TMZ, the actor, who played Fezco on the beloved HBO hit, "died from a lethal combination of fentanyl, cocaine, methamphetamine and more in what's being ruled an accidental overdose."
A source close to the family told the outlet that Angus had been struggling with suicidal ideation since burying his father the week prior.
"My son and his twin sisters were deeply grieving about their dad," Lisa shared. "They were all devastated."
In regards to his overdose, Lisa told People that "it was predominantly central nervous system depressants" found in his system. "It started to slow his heart and slow his breathing. He got tired from lack of oxygen."
"Everything just slowed down, and eventually his heart stopped and he went to sleep," she explained before making it clear that her son did not take his own life. "But he didn't kill himself."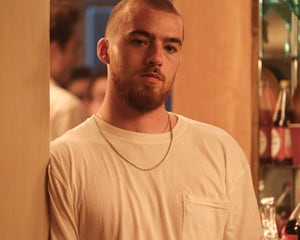 Euphoria Stars Share Tributes for Angus Cloud as Hollywood Reacts to His Death
While it's been difficult, Lisa said that the overwhelming support from Angus' fans have helped her and her family cope with his sudden passing.
"He went out at his total power, his total beauty, his total influence, and the reaction that everyone has had is very moving to me," she said. "You know, he's not just an actor who overdosed. He was a beautiful soul, and that's why people miss him so much."
Reflecting on the mark he left behind, Lisa said her son will "always shine bright."
"I always knew he was special and I'm so glad the world also found out he was special," she shared. "My son will always shine bright."
Angus Cloud's Rumored Girlfriend Sydney Martin Reacts to His Death: 'My Heart Is So Broken'
If you or someone you know is struggling with substance abuse, get help. The Substance Abuse and Mental Health Services Administration (SAMHSA) National Helpline (1-800-662-4357) provides 24/7, free, confidential support for people in distress.
If you or someone you know is struggling with depression or has had thoughts of harming themselves or taking their own life, get help. The National Suicide Prevention Lifeline (1-800-273-8255) provides 24/7, free, confidential support for people in distress.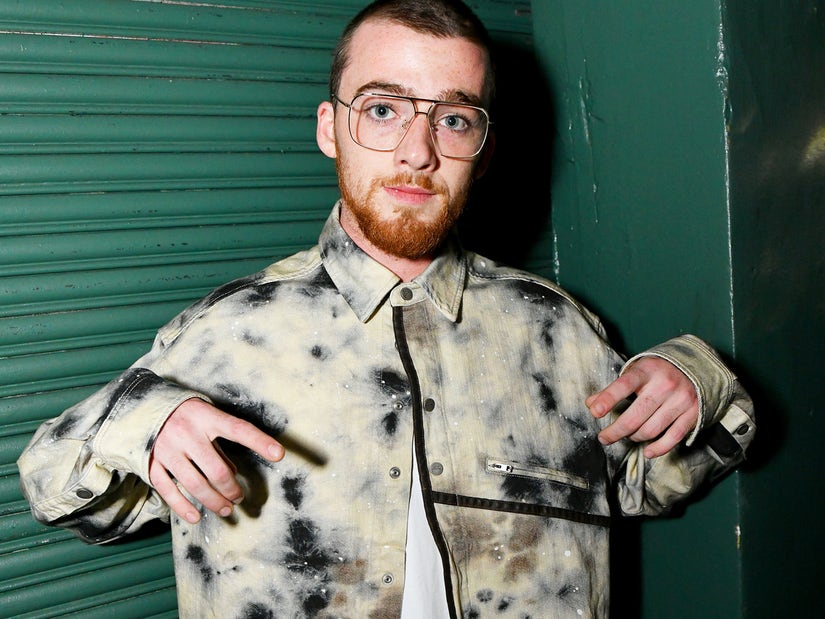 Source: Read Full Article