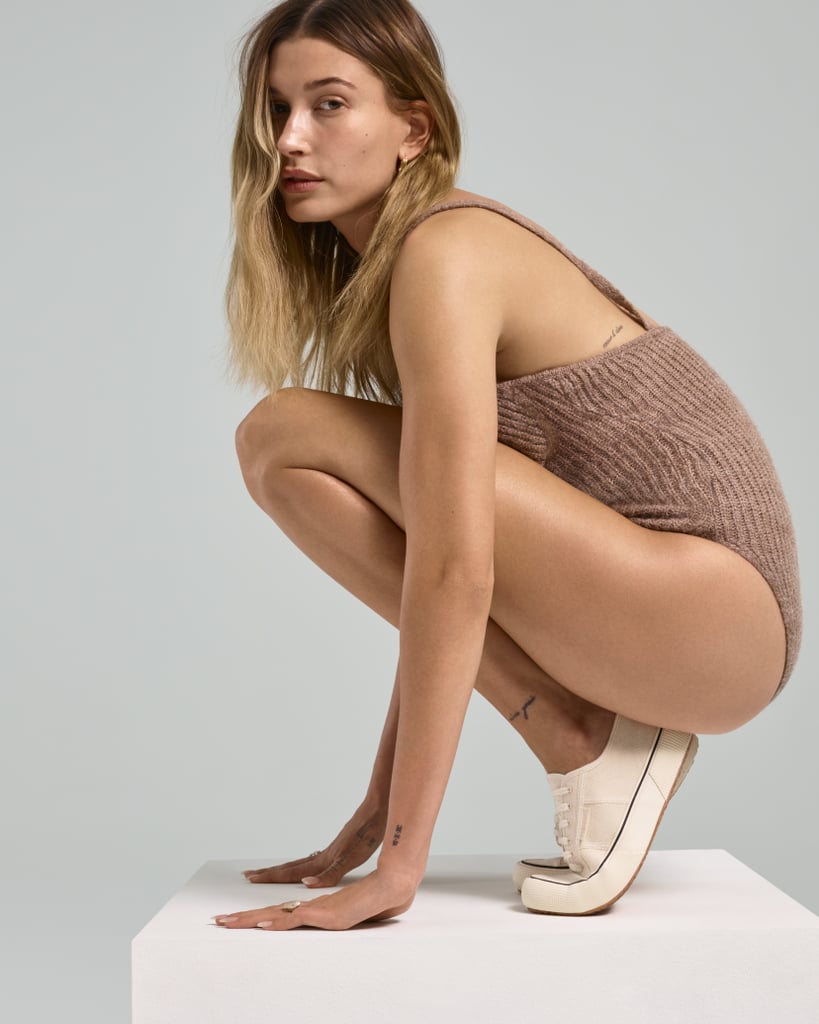 Hailey Bieber's Superga Sneakers Are Best Paired With A "Sexy Little Black Dress," Obviously

Hailey Bieber can officially add global ambassador for Sugerga to her ever-expanding resume. Hailey stars in the footwear brand's spring/summer 2021 campain, which was shot in New York City in December 2020 at Pier 59 with an all-women team. The gorgeous shots were taken by Stevie Dance while stylist and fashion editor Gabriella Karefa-Johnson dressed her for the shoot. We spoke with Hailey about what it's like to be the face of Superga wearing some of the brand's most classic shapes, along with new styles.
Since Hailey's personal style has been emulated by many around the globe, we were curious to see how she defined her personal style. "I'm not sure I can define it," Hailey said. "I get asked this question a lot, and the truth is my style is constantly evolving, and I'm always finding new inspiration, but hopefully, people find my style chic and cool. I feel like so much of my style is combining laidback pieces with more elevated pieces. For example, sweatpants with a pair of heels or a sexy little black dress with sneakers."
Since this particular campaign was with an all-women team, we asked Hailey how important women empowerment is for her. "I think supporting women is hugely important. There's no reason to be competitive; it's so draining. I think it's so much more fulfilling to cheer other people on and support other people's dreams and goals. I've learned so much over the last few years, like what it really means to support other women. I'm going to continue growing and finding more ways to support my friends and my peers." As for which woman has most inspired her style, Hailey said, "Rihanna, for sure. I've been inspired by her style since I was a teenager."
Scroll on take a look at the campaign ahead.
Source: Read Full Article