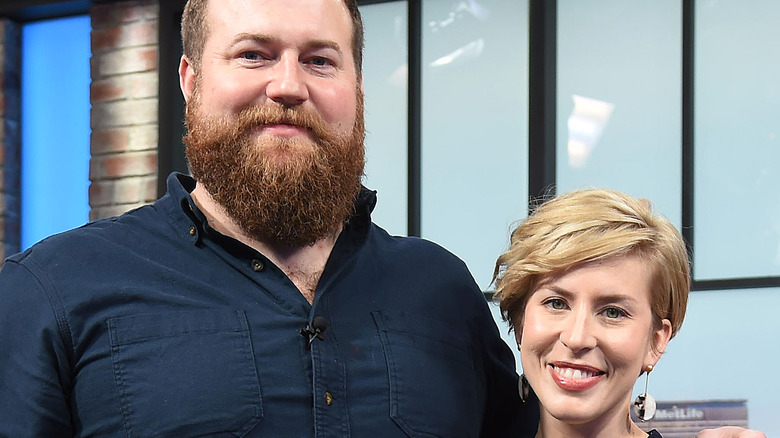 "Home Town" fans can breathe a sigh of relief. It seems one of your favorite HGTV series, fronted by husband and wife Ben and Erin Napier, is coming back for Season 6. Erin made the joyful announcement on Instagram. "We can FINALLY tell you officially, #HGTVHomeTown season 6 and #BensWorkshop season 2 are in production and coming in 2022," she wrote. "I am so proud of you, @scotsman.co!"
Fans who have fallen in love with the series are aware that Season 5 premiered earlier in 2021. Since then, viewers have been wondering about the status of the show, which follows the Napiers as they breathe life into well-worn homes in Laurel, Mississippi (per Deadline). They juggle their home renovation work with raising their two children, 3-year-old Helen and 3-month-old Mae. 
Not only will "Home Town" come back, but as Erin mentioned, there will be another season of Ben's spinoff, "Home Town: Ben's Workshop" (per IMDb). Here's what we know so far about both!
What's the release date for Home Town Season 6?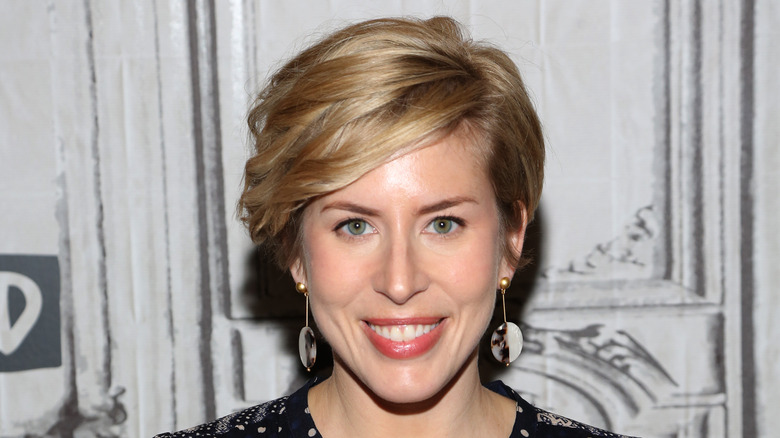 While we don't have an exact release date for "Home Town" Season 6, we've been given some pretty good clues to work with. In Erin Napier's announcement, she noted that both "Home Town" Season 6 and "Home Town: Ben's Workshop" Season 2 are already in production! She hinted that fans could expect them in 2022, but that's still a pretty big range. 
Still, many are confident that the series will continue its pattern of releasing new episodes early in the new year. Each season thus far has premiered in January, so we could be just four or five months away from new episodes. Certainly, fans are pumped by that prospect.
According to Deadline, HGTV has ordered 20 episodes of "Home Town," so not only are we getting new episodes, but also plenty of them. A 10-episode second season of "Home Town: Ben's Workshop," which sees Ben Napier invite celebrity guests to his workshop, will air on Discovery+. 
Who is in the cast of Season 6 of Home Town?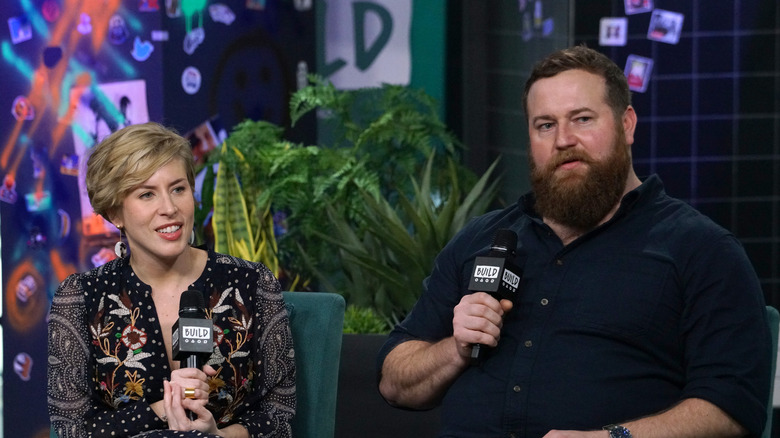 "Home Town" fans are eager to meet the show's newest little cast member! Erin and Ben Napier welcomed a second child since the end of Season 5. Daughter Mae was born on May 28, making them a family of four, along with 3-year-old daughter Helen (per People).
HGTV is excited for the Napiers and their brand of magic to return to TV screens. "'Home Town' is not just about renovations, it's about the power of community," said Jane Latman, president of HGTV (per Deadline). "We love that the series delivers great ratings in all key demos, season after season, but it's the inspirational message about neighbors working together, as well as Ben and Erin's enthusiastic fans, that have helped HGTV build yet another breakout franchise."
Fans are also relieved to see the couple return to the network after rumors of discord with fellow HGTV personalities Chip and Joanna Gaines, rumors which were debunked by Erin herself (per PopCulture).
What's going on with Ben's spin-off?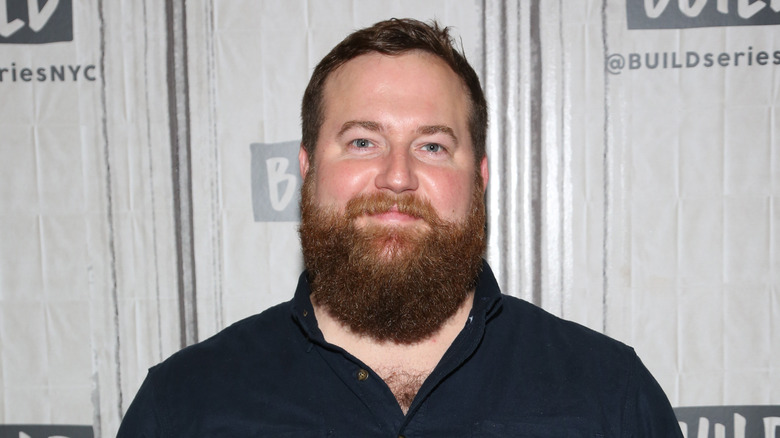 Fans of "Home Town" have also fallen for Ben Napier's spin-off, "Home Town: Ben's Workshop." The series shows Ben hanging out with celebrity guests in his workshop and taking on a variety of projects. The second season of the show will have 10 episodes, per Country Living.
"I've always loved the bigger projects we do for 'Home Town' because Erin and I help make a difference for homeowners and for entire neighborhoods," Ben said in a statement (per Deadline).  "Now I have the added bonus of sharing more of my passion on 'Home Town: Ben's Workshop'. Showcasing the patience and detail that goes into woodworking with fans who wanted to see more of that process is a dream come true."
With the first season featuring stars such as comedienne Loni Love and country music star Chris Lane, fans are eager to see who will stop by the workshop in Season 2. Hopefully, we won't have to wait too long to find out!
Source: Read Full Article