In a surprising collaboration, actor Diane Keaton starred in Justin Bieber's new music video for "Ghost."
Here's what the Something's Gotta Give actor had to say about her experience working with the singer.
Diane Keaton starred in Justin Bieber's 'Ghost' music video
The song "Ghost" dropped with the release of Justin Bieber's sixth studio album, Justice, on Mar. 19, 2021. But the music video just came out on Oct. 8, 2021.
In the Colin Tilley-directed video, Keaton appears to play Bieber's relative. Together, they try to navigate the loss of a man who seemed to be Keaton's partner.
Two years after a funeral scene, Bieber buys a grieving Keaton a new outfit and takes her out to dinner and drinks. They spend time on a beach and take shots at a bar while Bieber gets Keaton to smile after her loss.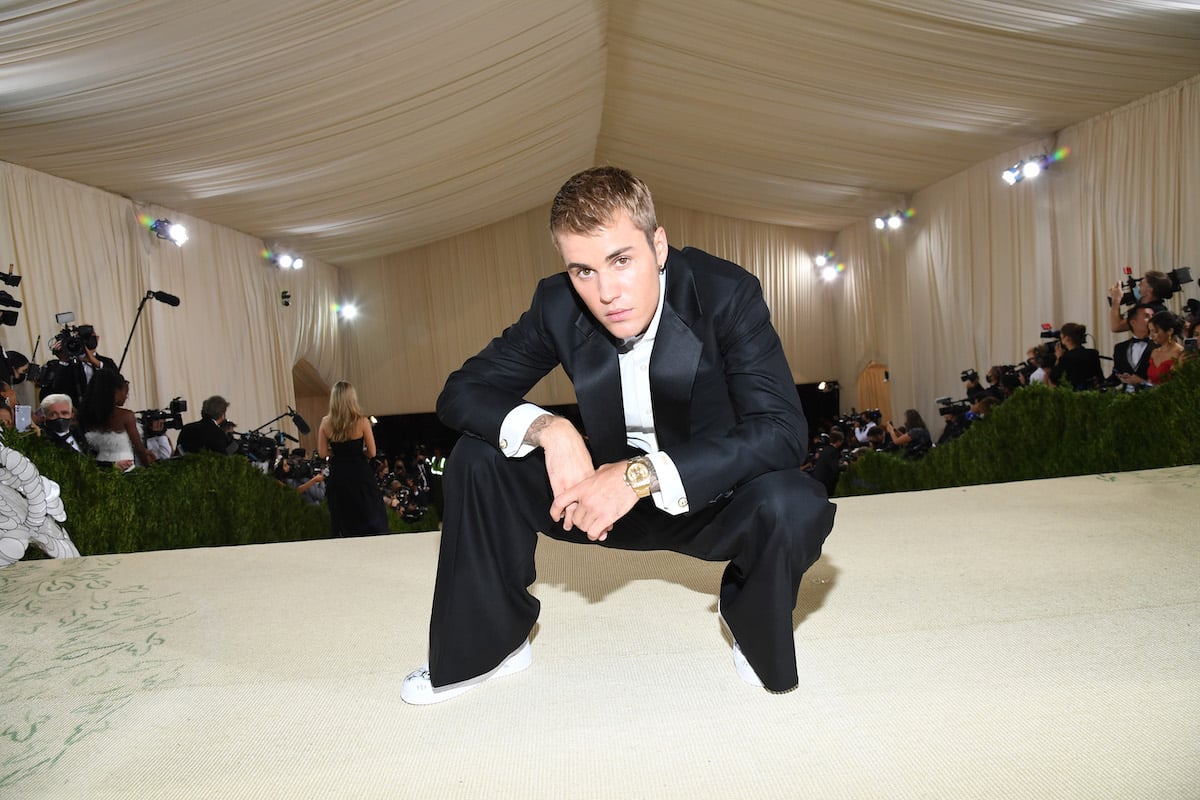 Diane Keaton had nothing but nice things to say about the 'Peaches' singer
Keaton raved about working with Bieber before the music video dropped.
In the caption of her Instagram post announcing the music video, an excited-sounding Keaton wrote, "AM I DREAMING??? WHAT AN HONOR IT WAS TO WORK WITH JUSTIN BIEBER AND HIS INCREDIBLE TEAM!!!"
Then, on Oct. 13, Keaton told People that the experience of working with Bieber on the video was "friendly, open, loose, and unique."
The 75-year-old had only kind words to say about 27-year-old Bieber. "Justin was kind to everyone, and his team was perfection," Keaton gushed. 
"I once directed a music video but have never been in one. It is nothing like playing a part in a movie," she explained. The music video Keaton directed was for Belinda Carlisle's "Heaven Is a Place on Earth" back in 1987.
The actor may have had a crush on Justin Bieber before starring in his music video
Keaton may be a little biased when it comes to Bieber. She has been a fan of the singer since long before filming the "Ghost" music video.
In 2015, Keaton appeared on The Ellen DeGeneres show and fangirled over the "Baby" singer.
When DeGeneres put a Clavin Klein ad of a shirtless Justin Bieber on the screen for Keaton to see, she blushed and responded, "That is not possible! I am not seeing that. That is gorgeous!"
DeGeneres then presented Keaton with two white turtlenecks. One was emblazoned with Justin Bieber's face and the words, "I'M A BELIEBER." The second said "I" followed by a red heart and Bieber's face.
Then, Bieber himself made a surprise appearance. He came out from backstage to hug a star-struck Keaton.
Source: Read Full Article