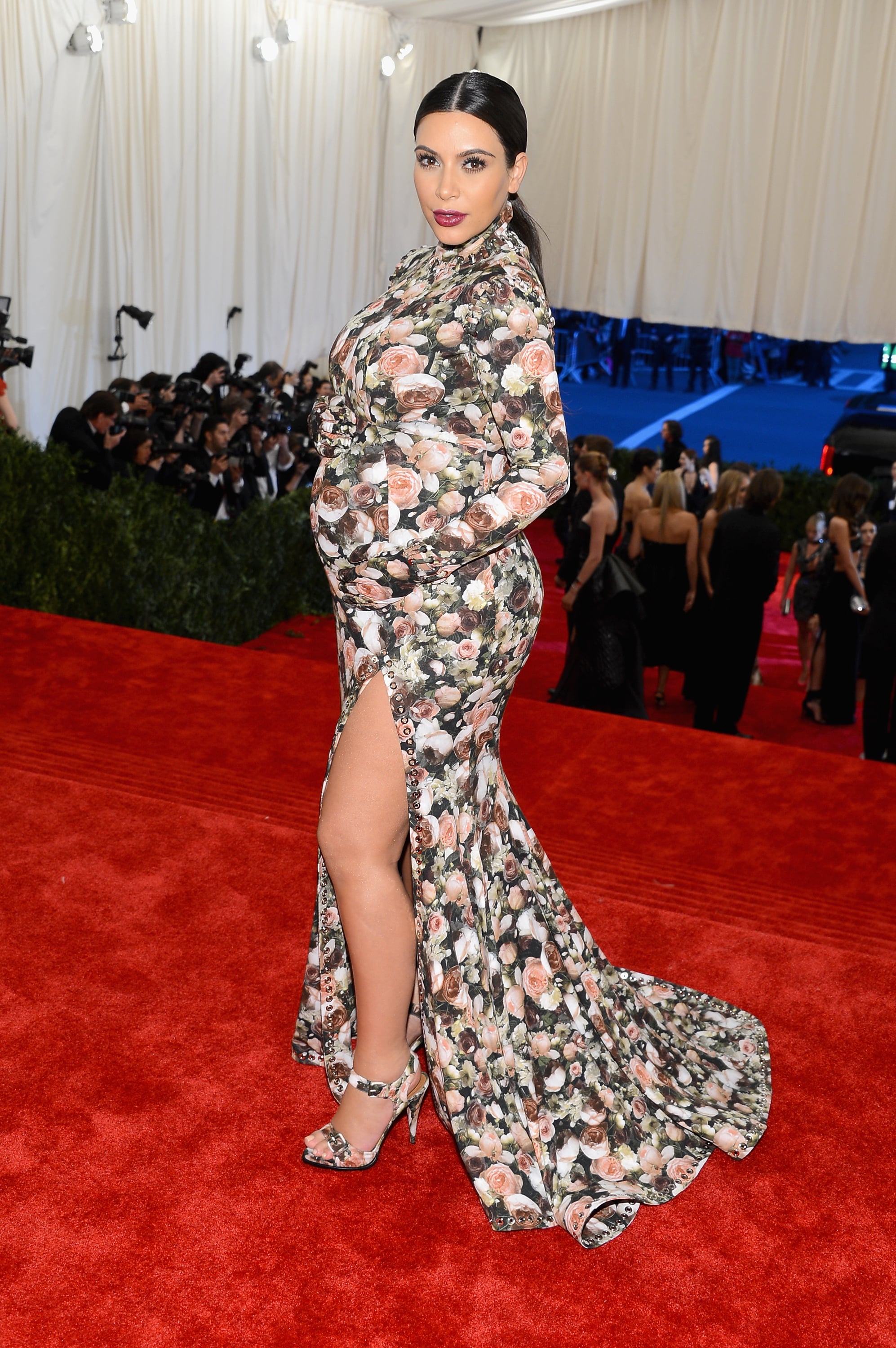 Kim Kardashian is known for being mindful of her appearance, and the pressure to look her best after the 2013 Met Gala caught up to her. Feeling nostalgic, today she tweeted photo sets from her appearances at the event, including her first, when she was pregnant with daughter North West and wore a floral long-sleeved Givenchy gown.
Kardashian was the plus-one of then-boyfriend (now husband) Kanye West and admitted that she felt like nobody actually wanted her there and that she did her own lipstick for the evening. She ended up in tears at the end of the night because of "insecurity," but ultimately this recollection has a happy ending.
"Year 1 – 2013 Riccardo Tisci for Givenchy. I was Kanye's plus one & so nervous! I didn't know anyone & I'm sure no one wanted me there lol. I did my own lipstick & the color is so off. I went home & cried after of insecurity but this is one of my fave looks now," she said.
We actually love the berry lip here but are curious what she — or even her go-to makeup artist, Mario Dedivanovic — would choose instead.
Kardashian will attend her seventh Met Gala this evening, and although reports are speculating that her and Kanye's baby boy has been born, she put those rumors to rest. "Wait just saw news our baby boy came but that's not true! It's Met Monday, I'm in NYC. I would be at the hospital lol," she said.
Source: Read Full Article