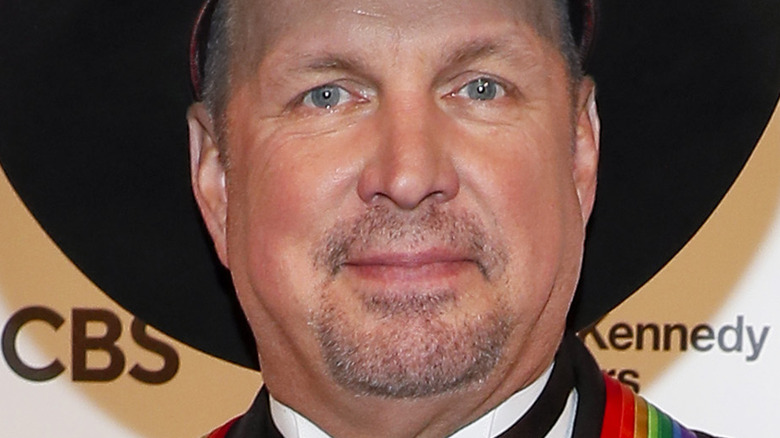 Garth Brooks is one of the most celebrated names in country music. After all, it was days ago that Brooks was among those honored at the 2021 Kennedy Center Honors, with fellow musicians Kelly Clarkson, James Taylor, Jimmie Allen, and Gladys Knight performing his hits (per CNN). 
Even the most revered artists go through an awkward patch, however. Brooks' was brought up on stage at the 2021 CMT Music awards on June 9 in a joke by comedian Iliza Shlesinger. "I was a huge fan of country music … a huge fan," she said on the stage. "I bought all the Garth Brooks albums. Yes, even that weird one, that weird Chris Gaines' one where he looked like a hair salon model. I think he was doing drag …" 
It got a lot of laughs from those who remember Brooks' genre curious alter-ego all too well.
Chris Gaines was Garth Brooks' one-time alter ego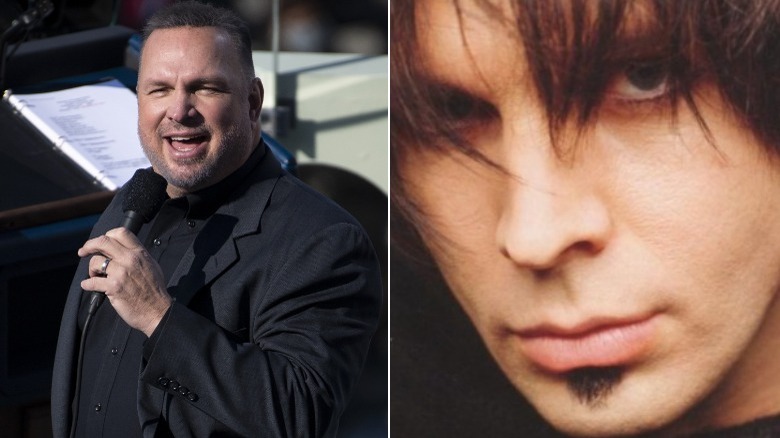 Garth Brooks released one album as Chris Gaines back in 1999 (per The Boot). The character was originally developed for Brooks to play in a movie, "The Lamb," based on the album. The movie may have never happened, but the album allowed Brooks to explore another side of his musical self. The album shot to No. 2 on the Billboard 200 album chart and sold 2 million copies. It also produced the single "Lost in You," Brooks' only appearance in the top 10 of the Billboard Hot 100 (per Yahoo Music).
"What I enjoyed about it is you survive it, and [fans] are very sweet. And then all of a sudden you realize the people who got it, got it. And the people who never got it, never picked it up," he said in an interview with Yahoo Music in 2019. "Everybody that ever does mention [it] to me … says it's their favorite Garth Brooks album! I don't know how to take that! But it was a lot of fun. It was a lot of work."
Source: Read Full Article