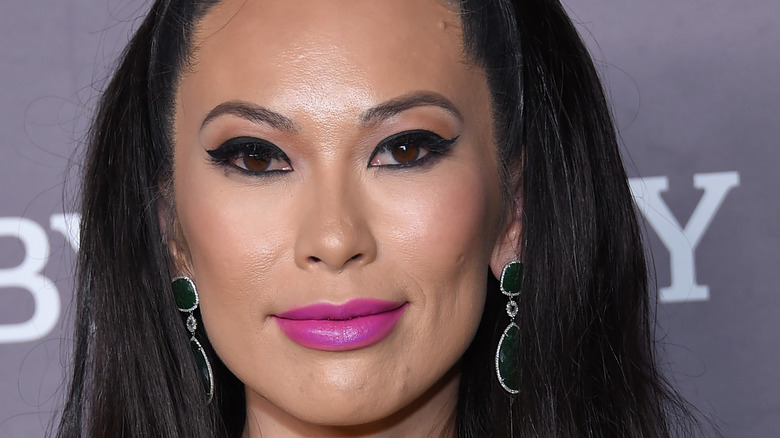 Christine Chiu shared her fabulous life — as well as some of her personal struggles — on Netflix's "Bling Empire." The show, which was renewed for a second season in March 2021 (via Oprah Daily), follows the lives of ultra wealthy Asians and Asian Americans living in Los Angeles. In addition to Chiu, the reality series features Kim Lee; Cherie Chan; entrepreneur Kelly Mi Li; hairdresser Guy Tang; and Kane Lim. 
But Chiu was the arguably the breakout star of the show. When she wasn't showing off her enviable couture wardrobe, the married mother of one, who is also a producer on the show, shared her past struggles with infertility. Chiu and her husband waited 14 years to conceive their son, now three year-old Gabriel, who is lovingly referred to as "Baby G" (via Harper's Bazaar). Chiu was more than happy to share a different side of herself with the show's fan base.
"I'm at a place in my life where I'm comfortable with who I am, so if a spicier Christine would help season one of the show be more entertaining, then I was all for it!" she told Today. "We had a cast of really interesting people with interesting stories, perspectives and popping personalities. The magic was there, so all I had to do was bring a little sass. We all shared our true struggles and incorporated some splashes of glitz and glamour on the way!"
Christine Chiu had to back out of a role on RHOBH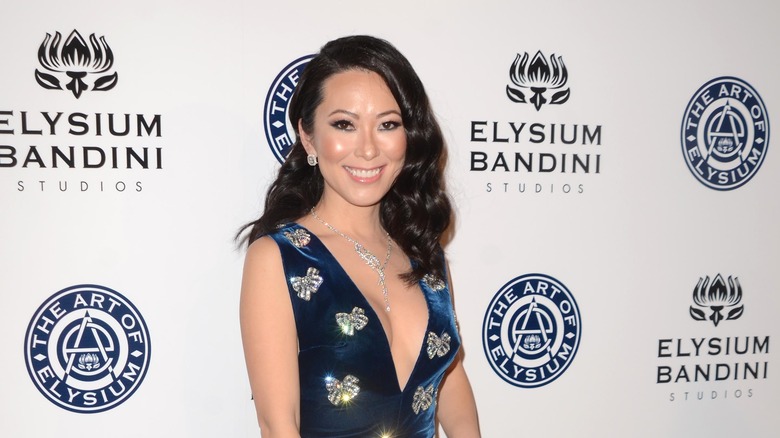 While Christine Chiu was happy to share her life on "Bling Empire," but she passed on the chance to appear on another popular reality show: "The Real Housewives of Beverly Hills." Chiu explained to Today that she was offered a role because she shared the same talent agent as former "RHOBH" star Brandi Glanville, but the timing was off.
"At the same time, my dog was very ill, and we had a family member pass. It was a very somber time for my family, so I wanted to give them the respect and time for mourning," she said. "I also didn't think it was fair for 'Housewives' to not have 200% of me coming into the season. I'm grateful they gracefully let me back out of that."
While fans of "Bling Empire" await the show's second season, Chiu is keeping herself busy with the launch of her own line of children's books that will focus on teaching them to "become more aware of their surroundings, empower, enlighten them and teach them lessons on inclusivity and acceptance."
Source: Read Full Article