It's fair to say that music has been a part of Selena Gomez's life since she was born. Named after the "Queen of Tejano music", Selena Quintanilla-Pérez, Gomez has always had a deep love of song. Gomez cut her teeth in the entertainment industry very early in life. When she was just 7 years old, she was cast on Barney & Friends. There, she was able to explore two of her passions: singing and acting.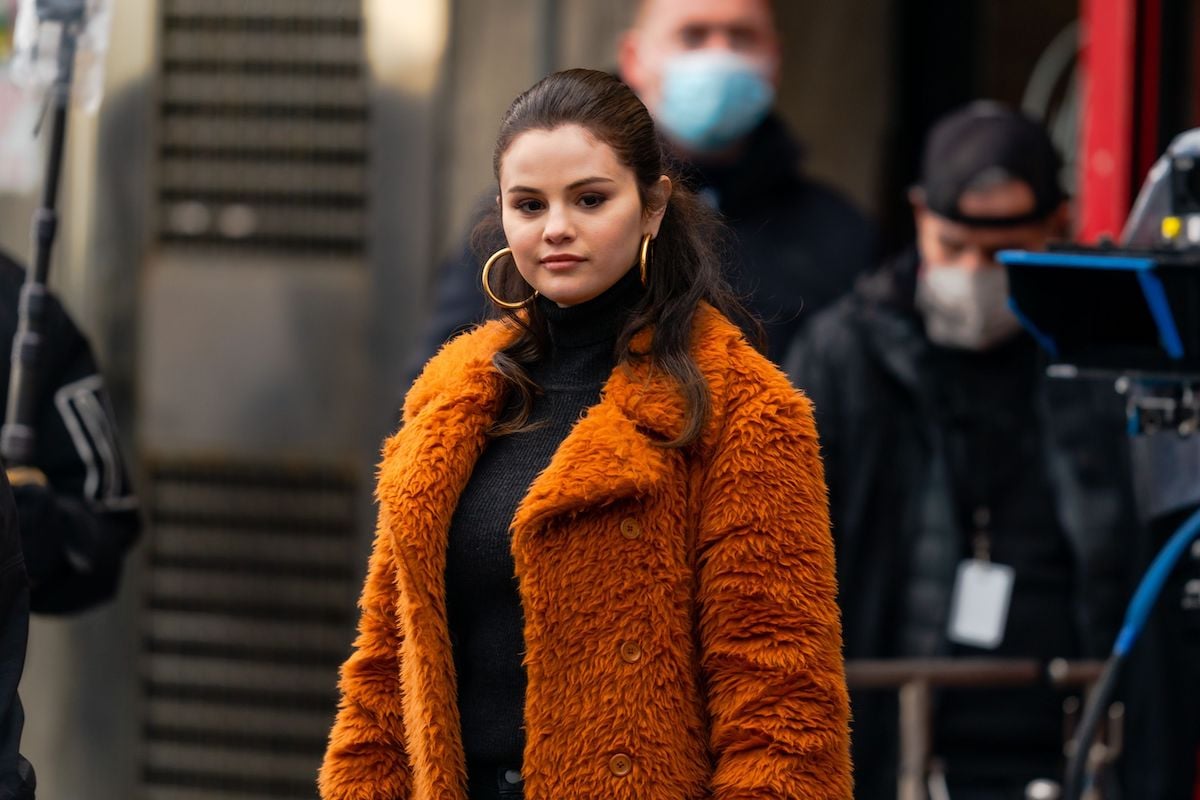 Gomez has been candid over the years that she loved her stint on Barney & Friends. Not only was she living out her dreams, but the show connected her with Demi Lovato. Lovato was also cast on the show and the pair became fast friends. They would remain besties until their teen years before growing apart. But even though Gomez loved singing, acting, and dancing on the hit kids show, she did get made fun of a lot at school because of it.
Selena Gomez launched her singing career during her Disney days
Fortunately, Gomez didn't have to attend traditional school too much longer. A few years later, she was discovered by Disney and she began guest-starring in shows like Hannah Montana. From there, the Selena + Chef star was cast as the lead in her own show, Wizards of Waverly Place. During her tenure at Disney, Gomez launched her music career with her former band, Selena Gomez & The Scene.
While Gomez was well-known thanks to her acting and her personal relationships, her music made her even more of a household name. She achieved even more success after she went solo and started collaborating with some huge names in music. It wasn't long before fans were anticipating her albums and eagerly waiting for her to go on tour. But despite the success that Gomez accrued as a singer, there was a time when she feared her music career was over.
The 'Boyfriend' singer took 4 years to release her album, 'Rare'
Longtime fans of Gomez will note that there were four long years between her Revival and Rare albums. Though she had plans to release Rare two years earlier, she ended up sitting on the album. While Selenators weren't pleased about having to wait an additional two years, most will agree that the wait made Gomez's album stronger. However, the Only Murders in the Building star did have fears about waiting so long to put out new music.
In an interview with Dazed, Gomez got candid about waiting four years to put out Rare. The actor shared that she was worried that she waited too long and wouldn't be relevant anymore. She also feared people wouldn't like the new direction that she chose to go with her music.
Why Gomez feared her singing career was over
"That no one would like it and my career as a singer would be over," Gomez shared when talking about her fears about Rare. "I genuinely thought that. I worked so, so hard on this album. It could have come out and completely flopped, and then it's like, well, where do you go from here? I would have questioned everything because I doubt myself and that's where I would have ended up – in a spiral."
Fortunately, Gomez received overwhelmingly positive views for Rare. Her first single, "Lose You to Love Me" even earned her a No. 1. Since Rare, Gomez has also released singles in addition to a Spanish EP, Revelación, for which critics claimed her singing voice had never sounded better. Gomez may have feared that her music career was over, but clearly, those fears were unfounded.
Source: Read Full Article