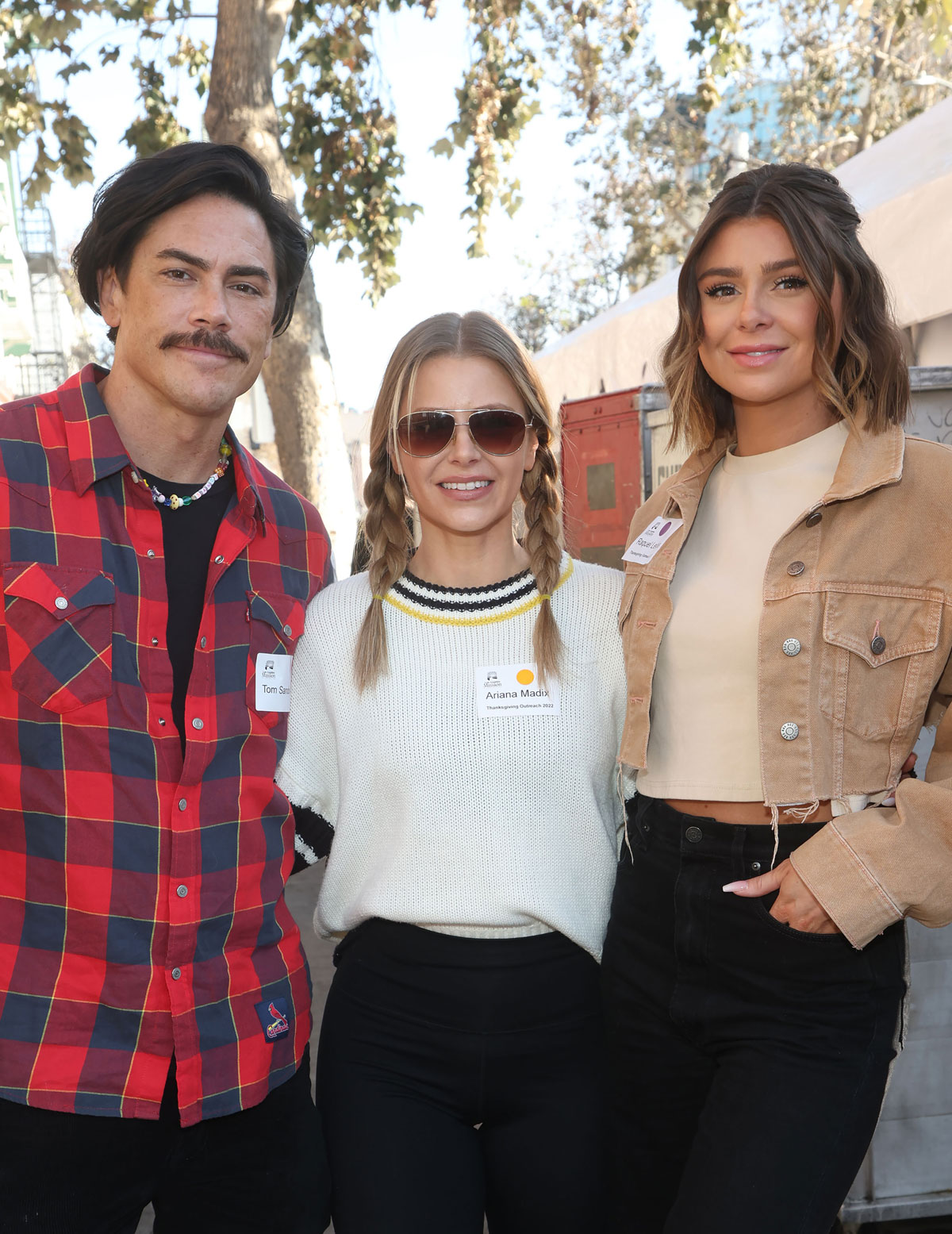 The "Scandoval" that has rocked the Bravoverse has moved beyond the blogs and social, spilling over into "serious" news outlets. Last week, the news broke about a shocking, months-long affair between Tom Sandoval and Raquel Leviss from Vanderpump Rules — shocking because Tom had been with co-star Ariana Madix since 2014 and they own a home together. And Raquel was close friends with the couple, supposedly even sometimes staying at their home. Ariana discovered the affair the usual way — Tom's cell phone — and things unraveled from there and there've been non-stop updates ever since. There's been an alleged punch, a restraining order, legal letters over an explicit video, social media commentary from current and former castmates, and at least four iPhone Notes app statements. Both Tom and Raquel posted two separate apologies each.
In a statement to "Entertainment Tonight," shared by the show on social media Wednesday, [Raquel] Leviss apologized to Ariana Madix for her months-long affair with Madix's now former boyfriend, Tom Sandoval.

"I want to apologize for my actions and my choices foremost to Ariana, and to my friends and the fans so invested in our relationships," the statement began. "There is no excuse, I am not a victim and I must own my actions and I deeply regret hurting Ariana."

The two women had been portrayed as close friends on the Bravo reality series.

Leviss wrote that she is "reflecting" on her choices, "speaking to a counselor" and "learning things about myself such as my patterns of codependency and addiction to being and feeling loved."

"I have sought emotional validation through intimate connections that are not healthy without regard for my own well-being, sometimes negatively affecting others and often prioritizing the intimate connection over my friendships," her statement read. "I am taking steps to understand my behavior and make healthier choices."

Sandoval also posted a statement of apology to his longtime former girlfriend on his verified Instagram, writing, "I want to first and foremost apologize to everyone I've hurt through this process."

"Most of all, I want to apologize to Ariana," his statement reads. "I've made mistakes, I was selfish, and made reckless decisions that hurt somebody I love. No one deserves to feel that pain so traumatically and publicly."

Over the weekend, Sandoval had posted a statement asking people not to blame his friend and business partner, Tom Schwartz, with whom he is part owner of Schwartz & Sandy's Lounge in Los Angeles, or the business for his actions.

"Hey, I fully understand and deserve ur anger & disappointment towards me, but please leave Schwartz my friends and family out of this situation," Sandoval wrote. "Schwartz specifically only found out about this very recently, and most definitely did not condone my actions. This was a very personal thing."
[From CNN.com]
These two apologies came out on the same day, just an hour apart. This was the second apology for Tom because the first focused on directing fans' ire away from his restaurant and co-owner and didn't mention Ariana at all. I guess he got roasted for that one and spun up a better one. Raquel's apology is, perhaps, a good explanation for why she did what she did, but not great as far as actual apologies go. It's self-absorbed and gives off "I'm not a victim, but woe is me" vibes. And at first she left comments on and used an emoji caption that many fans believe was a secret love signal between her and Tom. Anyway, Raquel felt compelled to offer up a second explanation to E! News and through Notes, saying:
One day after the Vanderpump Rules star broke her silence amid allegations of a months-long affair with Tom—which led to his split from longtime girlfriend Ariana Madix—the 28-year-old is speaking out about the nature of where they stand today.

"Besides the indefensible circumstances surrounding our relationship, my feelings for Tom have always been sincere and born out of a loving friendship," she tells E! News in a statement. "Knowing how many people we hurt, I need to understand my choices and learn to make better ones."

As Raquel noted, she vows to focus on herself first and foremost.

"I need to take care of my health, work on self-growth and take time to be ok with being alone," she continued. "I care for Tom, and I don't want to label anything or predict what lies ahead. Right now, I need to heal."
All the stuff she's saying about what she needs to do going forward is probably correct, but reads as so self-involved when she's the one who did the harm to another person. Some of that language she's using, you'd think she was the wronged party. Also, I don't know if I believe this statement, because I kind of think she and Tom are together! A lot of the reporting indicated they want to be together and had planned to tell Ariana before she found out, but now seeing the reaction they must have changed their plan or decided to quiet things down for now. Ariana has so far been silent, even deleting her social media for a few days, but her friends/past/current castmates have been speaking on her behalf A LOT. Vulture and The Cut have good explainers (one is chronological and the other is the 5Ws) and Vanity Fair has an excellent analysis of what this scandal means to and for the show. It's a messy situation and it's all being caught on camera now. Filming on the current season was supposed to end, but once this broke, it was extended for two weeks and they've already filmed scenes with Tom/Ariana and Tom/Raquel. I do feel really bad for Ariana. It seems like she was completely blindsided and it must be incredibly hard to process this hurtful situation in such a public way. These cast members lives are so intertwined at this point that it must be really tough — it's so personal, yet public, yet their job. It will be very interesting to see how it all plays out and who stays on the show.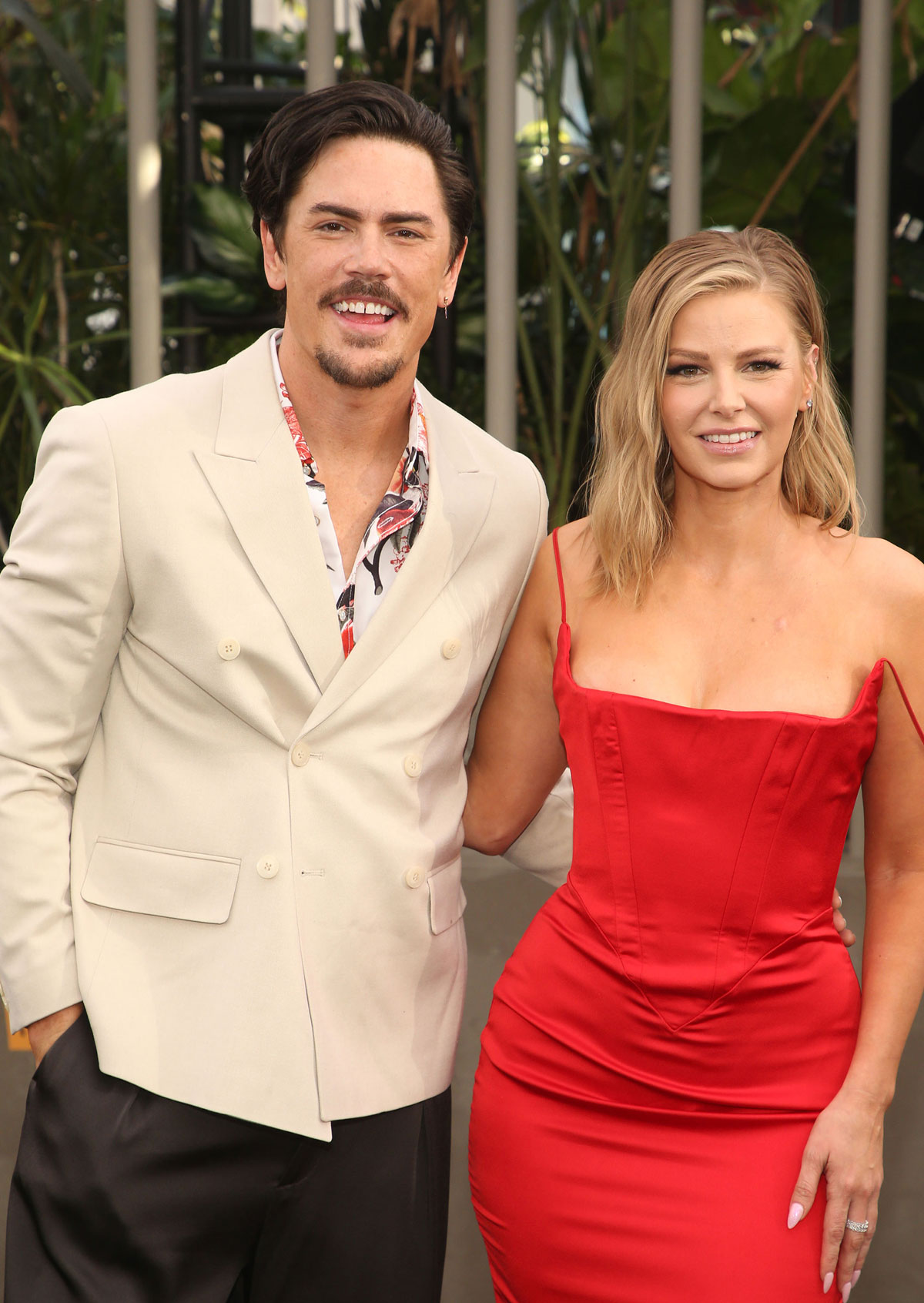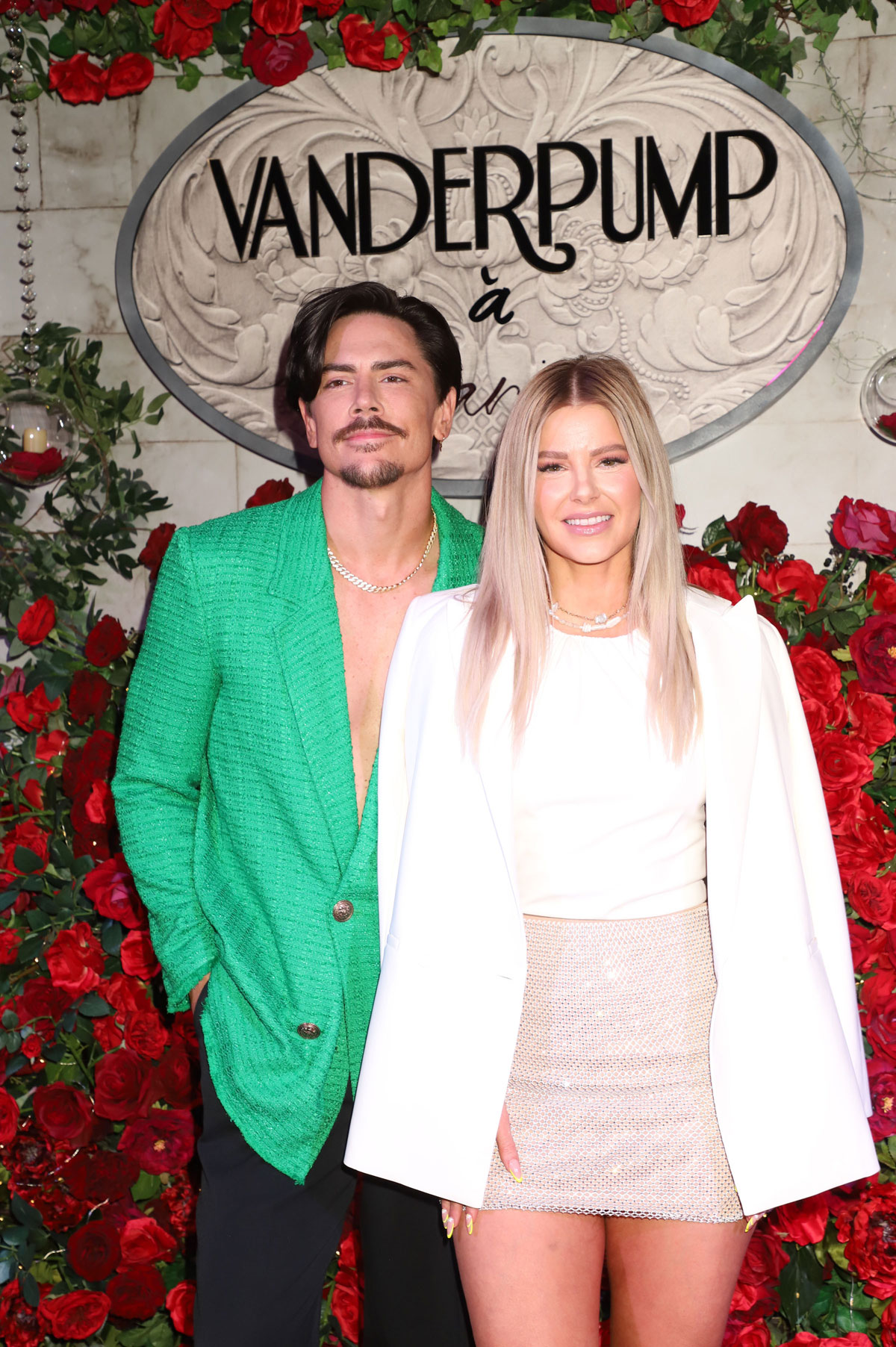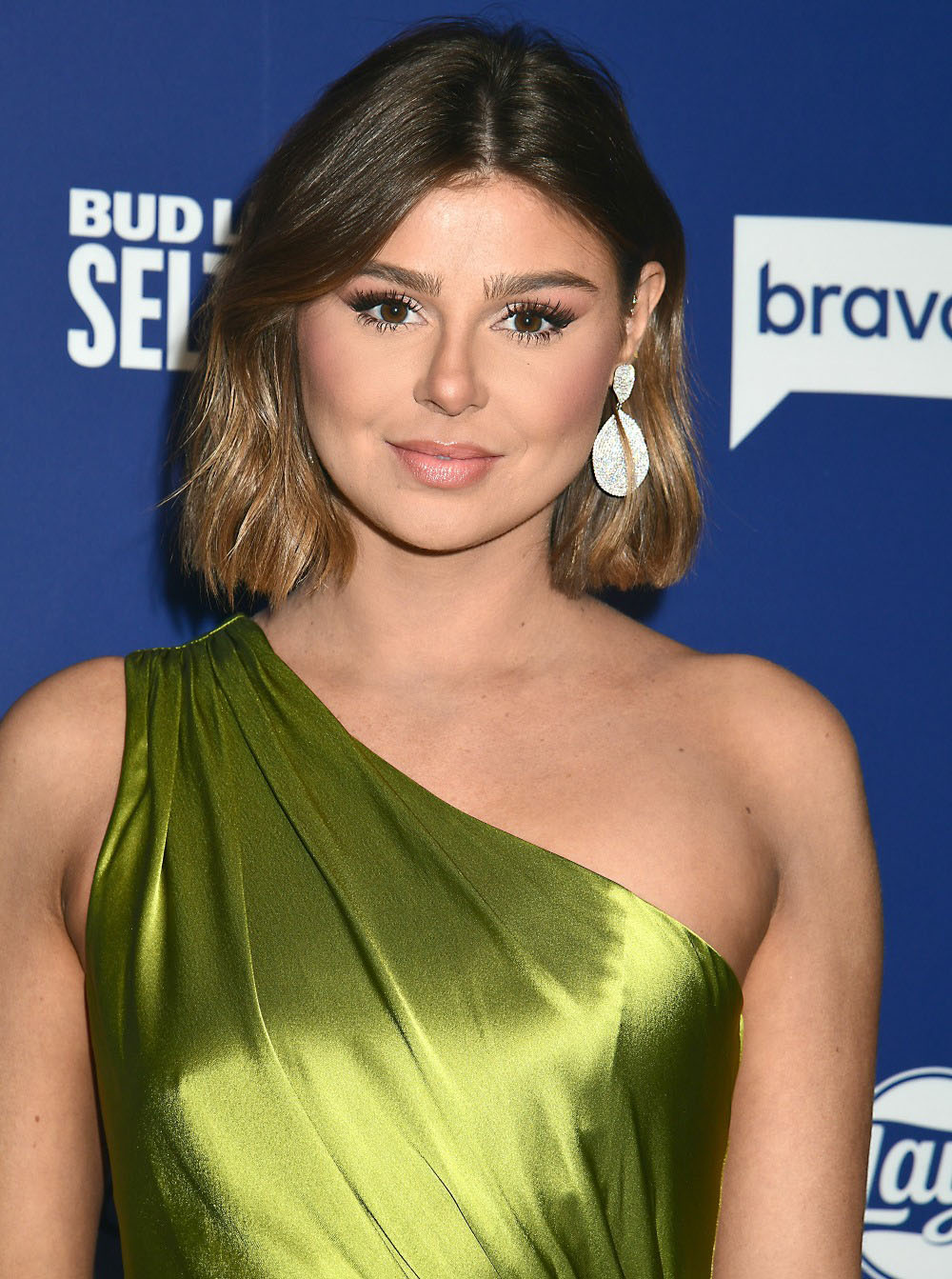 Embed from Getty Images
photos credit: Cover Images, JPI Studios/Avalon and Getty
Source: Read Full Article