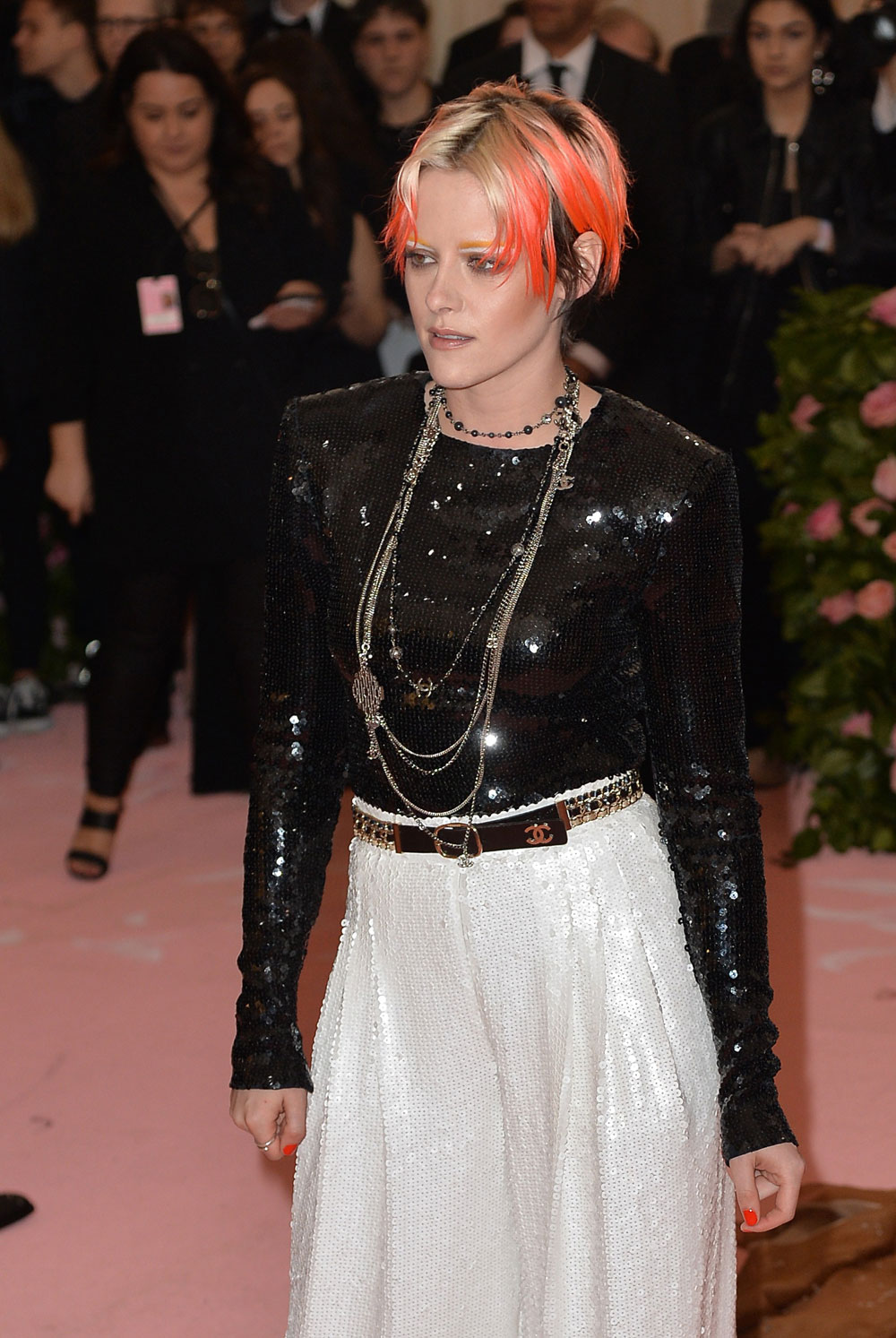 Kristen Stewart has long been a brand ambassador for Chanel and they dress her for so many events. She was one of the few women wearing pants on the red carpet last night. I would call this look 90s camp goth and because I'm a 90s girl I really like it. Kaiser does too. This is a fancy sequin version of those too-long too-loose skater and she paired them with platform sneakers, platform mary janes (I think they're mary janes they could just be sneakers), a ton of chains and jewelry and pink-tipped hair. This is fun and it's campy. It's just camp from a more recent era than some of the other looks.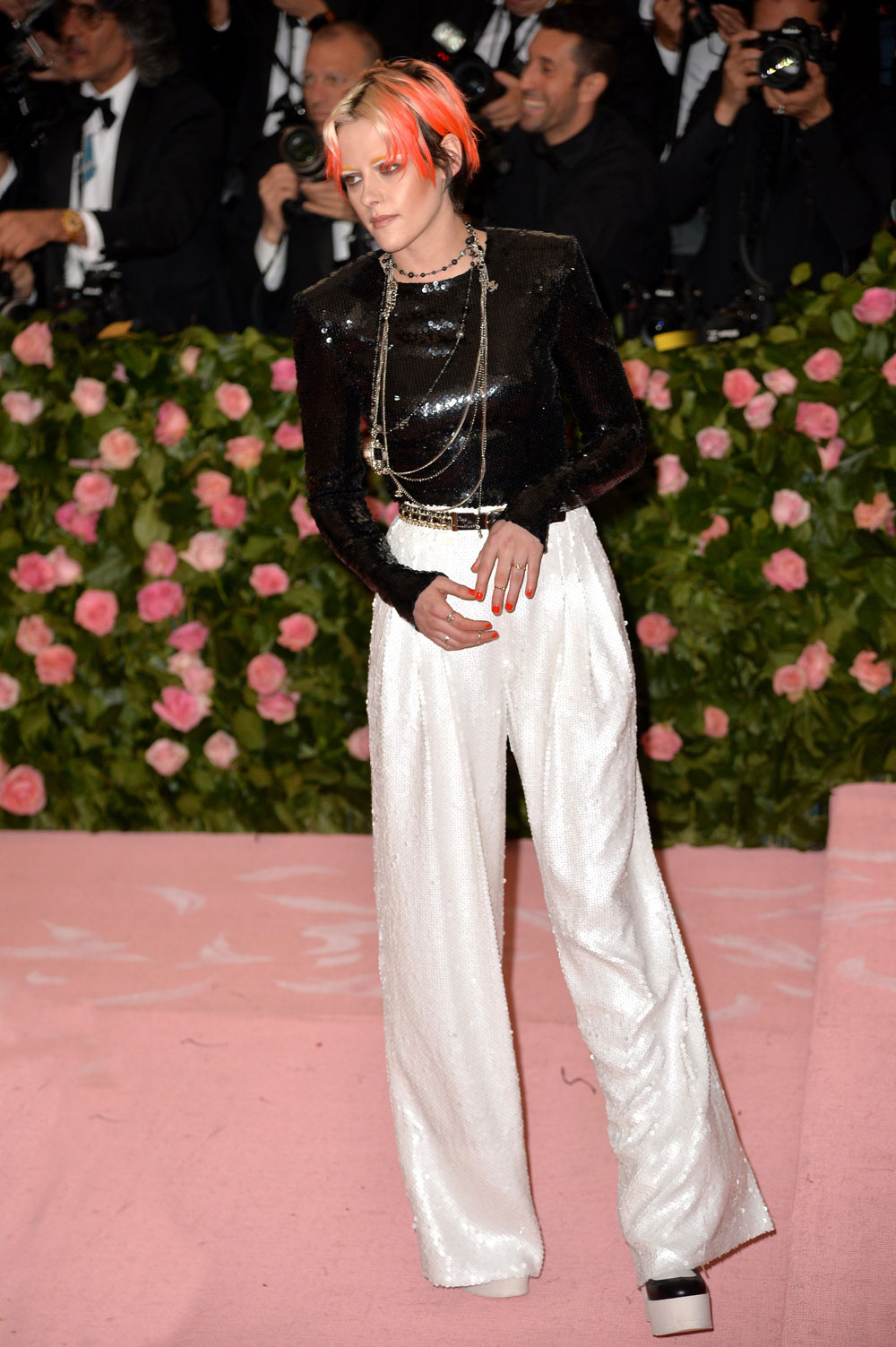 Lily Rose Depp also represents Chanel. She was in a formfitting black gown with chain embellishments. She carried a metallic purse but this is crying out for tackier medallion jewelry or a giant ugly purse. Ooh could you imagine if someone did a homage to Cher from Clueless? This is lacking.
Embed from Getty Images
Embed from Getty Images
Tessa Thompson was in an oversize quilted Chanel dress with latex sleeves and latex wrapped around to make a faux ponytail she carried as a whip. She had on dominatrix boots and carried another S&M instrument which I guess is a riding crop. I did google it but I don't want to spend too long looking at that stuff even in incognito mode or Comcast will put me on a list.
Embed from Getty Images
Embed from Getty Images
I guess Chanel and Penelope Cruz's stylist were going for 50s camp but that's so often her look that it falls flat. I like the oversized tiers in this skirt though.
Embed from Getty Images
Embed from Getty Images
photos credit: Avalon.red and Getty
Source: Read Full Article