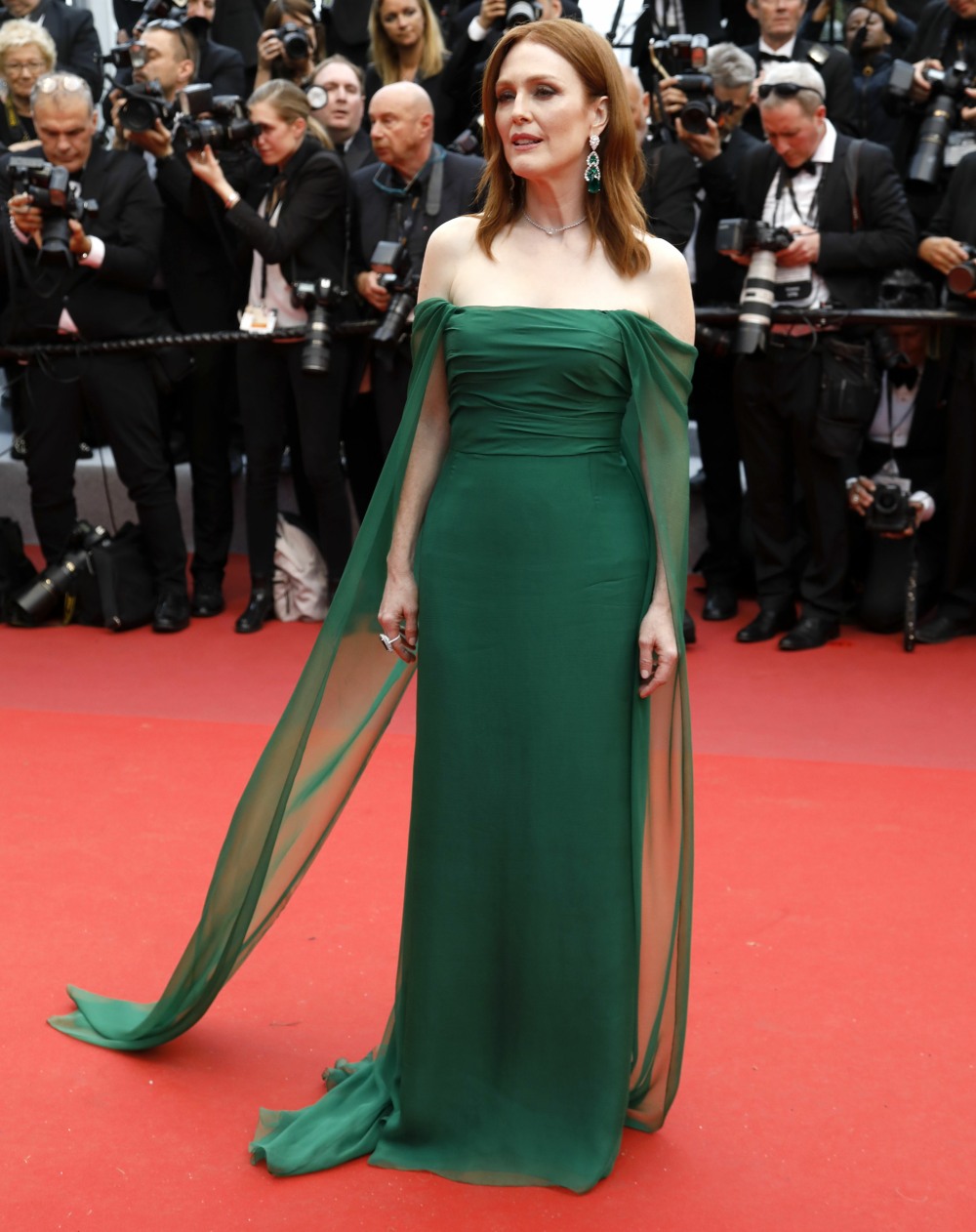 Every year, there are certain women who attend the Cannes Film Festival not because they're promoting a certain film or project, but because of their various sponsorships and advertising contracts. That's why Julianne Moore comes to Cannes so often – she has some kind of contract with L'Oreal Paris, one of the sponsors of Cannes. Other women are contractually obligated to come to Cannes for jewelry contracts or fashion contracts too. But Julianne is there for L'Oreal. For the opening night festivities, Julianne chose a really gorgeous Dior gown in emerald green. So many people think redheads shouldn't wear green because "it looks like Christmas." It does look like Christmas, but I love it, and I love this gown. It's spectacular on her. Check out her emerald and diamond earrings too.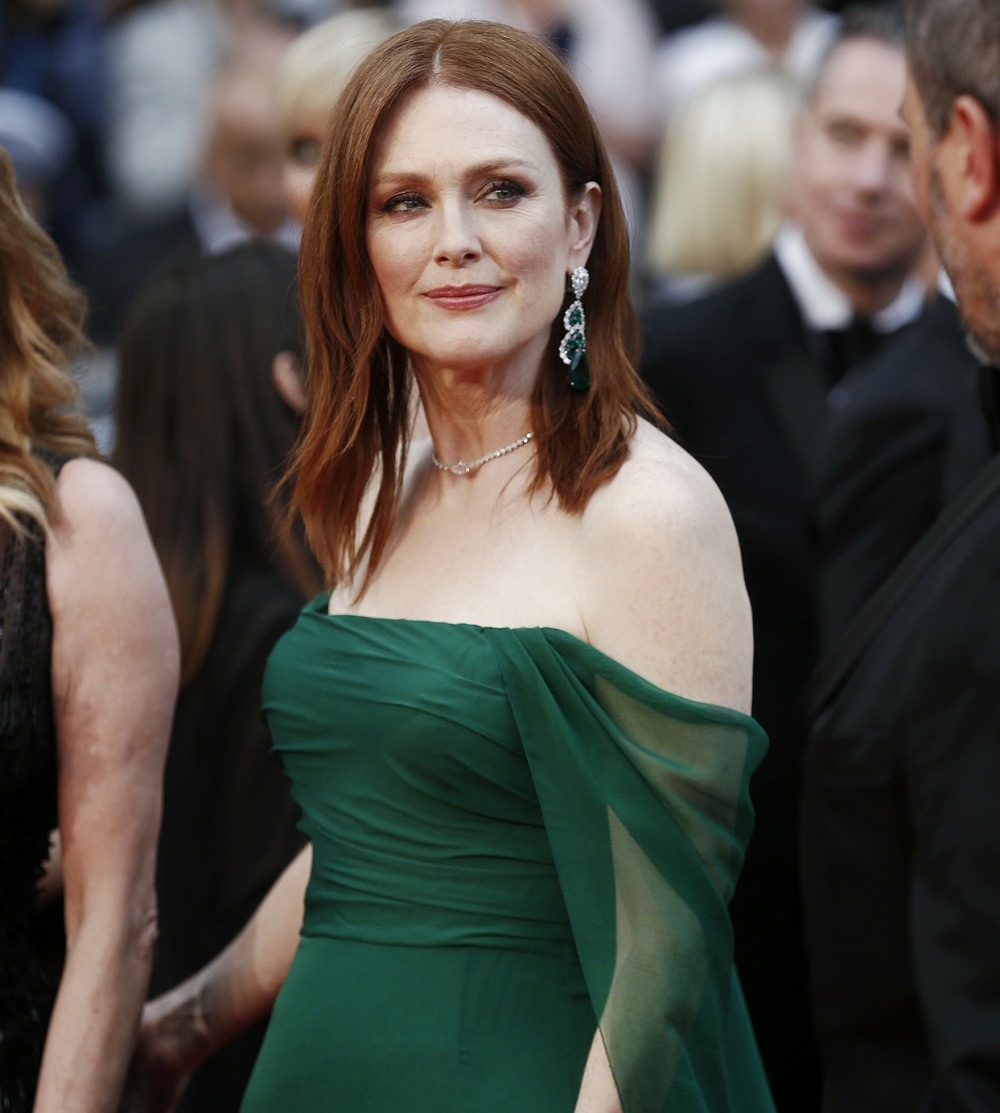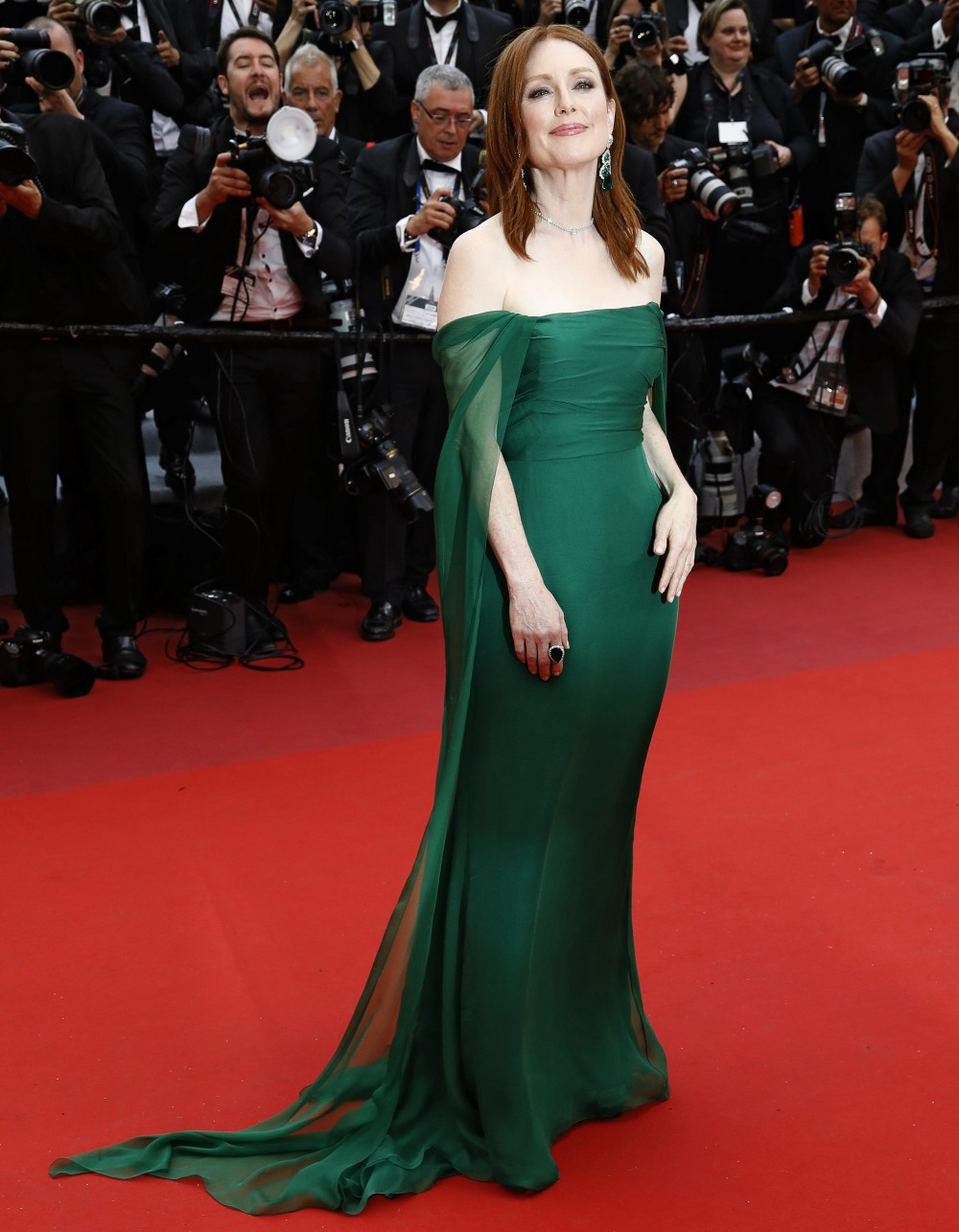 Elle Fanning in on the Cannes jury this year, so we can look forward to seeing her practically every night of the festival. The Cannes organizers know that, and that's why they always put at least one "fashionista" on the jury every year – they want some glamourous young woman in couture all the time. Elle played along in this Gucci gown and Chopard jewelry. The color kind of washes her out, and I hope she brought gowns in colors other than cream, white and pale yellow. Her styling is fantastic though, even if I think the Gucci is rather…blah. Ugh, the shoulders. No one that young should wear a dress with that kind of shoulder padding.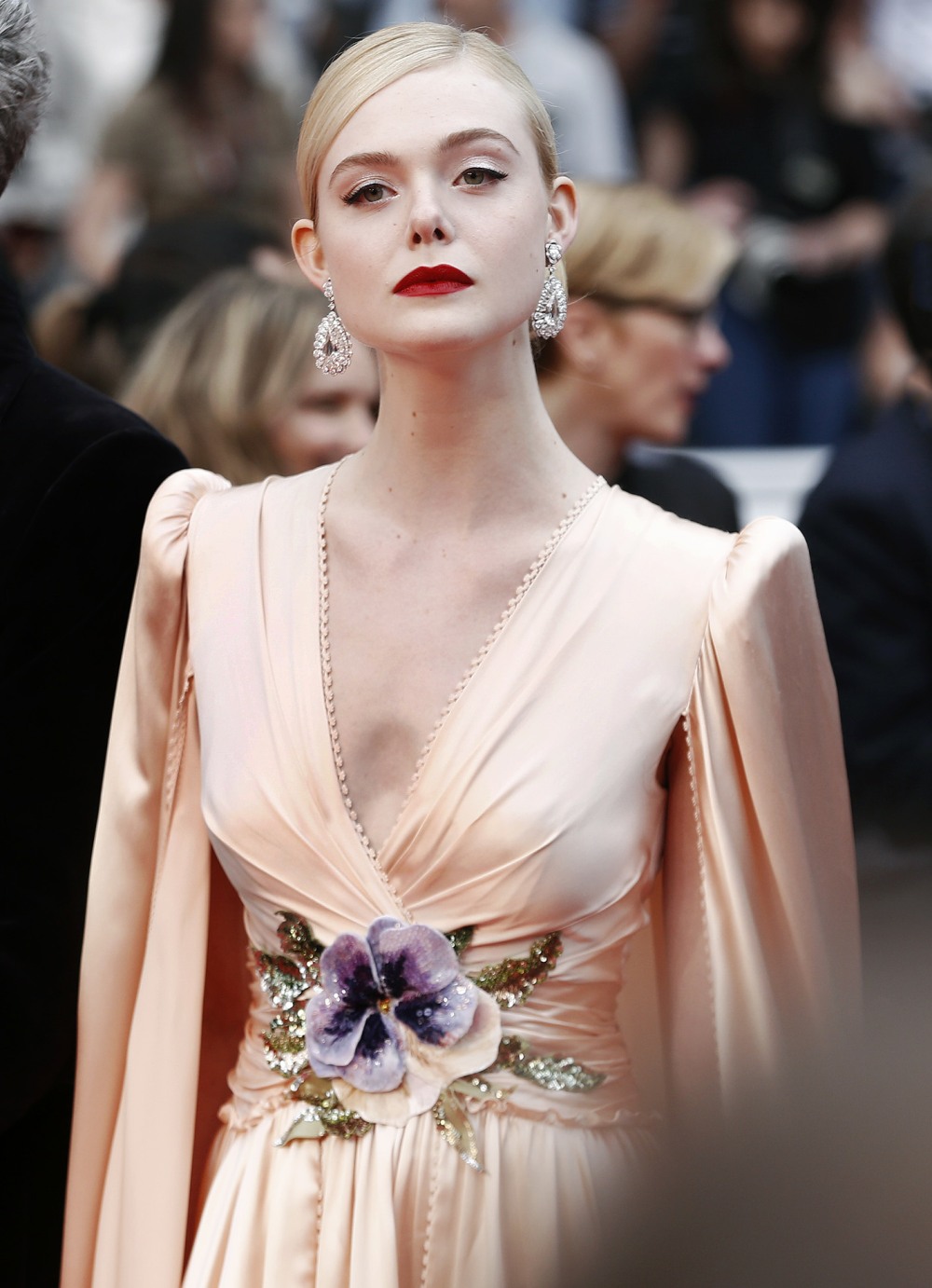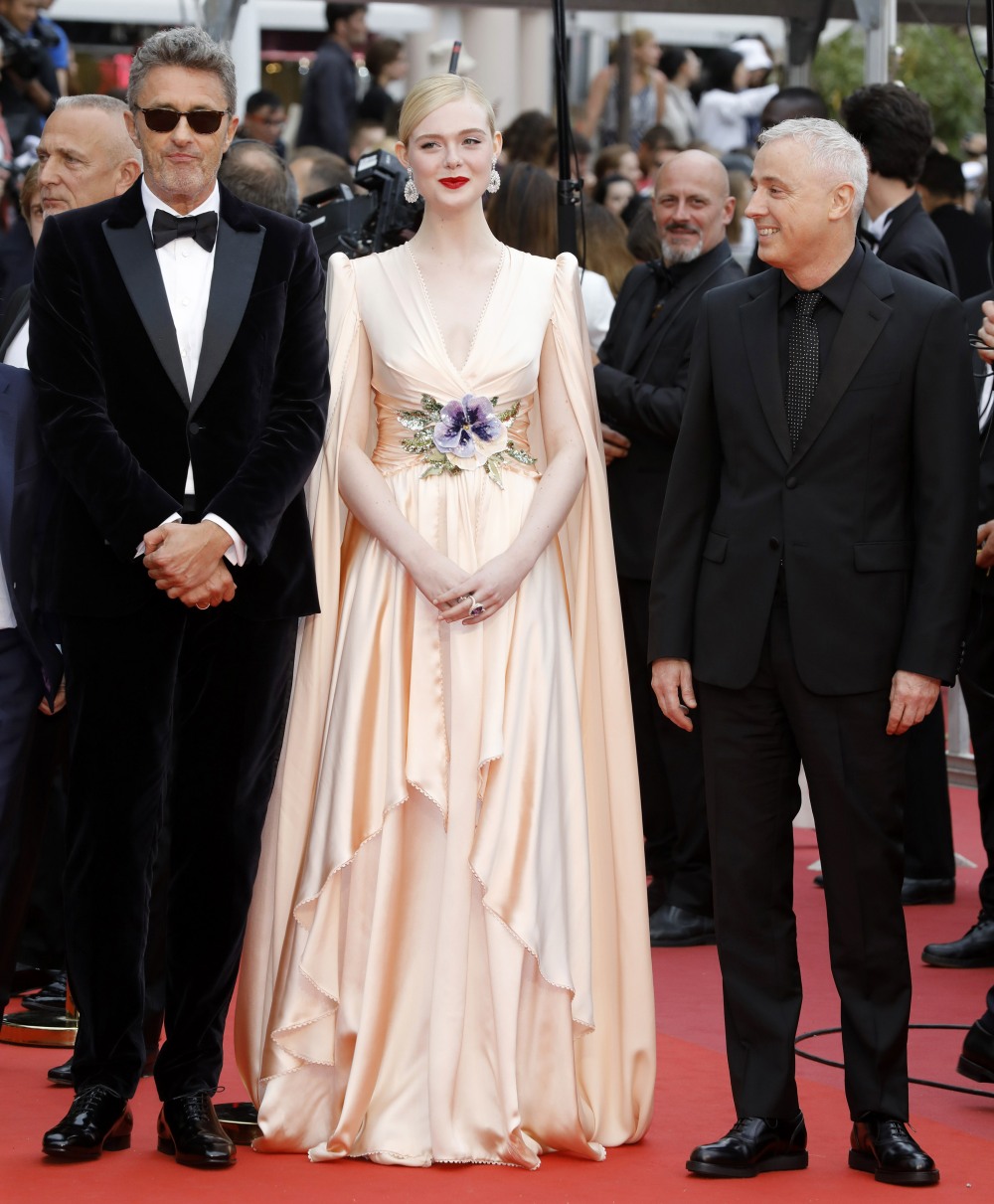 Eva Longoria is another lady who turns up at Cannes every year because of her beauty contract. It's been happening for at least a decade! And every year, I'm sort of underwhelmed by her fashion choices, right? This year, she wore a custom Alberta Ferretti gown which looks… not as high-end as it should.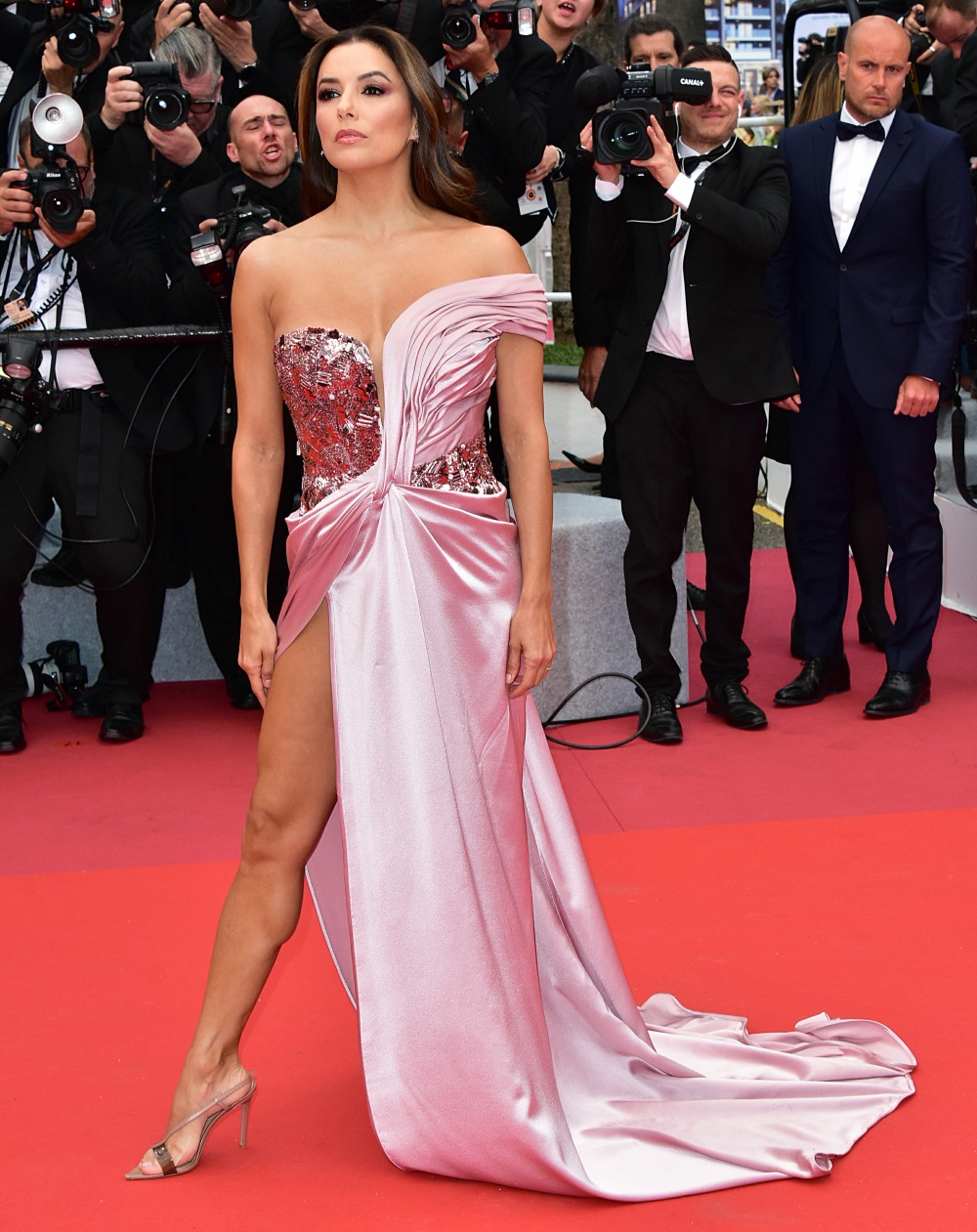 Photos courtesy of Joe Alvarez and WENN.
Source: Read Full Article