We need to talk about Jason Momoa and Lisa Bonet because with both Game of Thrones and Big Little Lies coming at us in spring/summer 2019, they're basically the only relationship that matters to me, and yes, I am including my own relationship in this conversation. These two are completely adorable and seem deeply in love (even after a million years and two kids together), so here's everything you need to know about their whole ~situation~.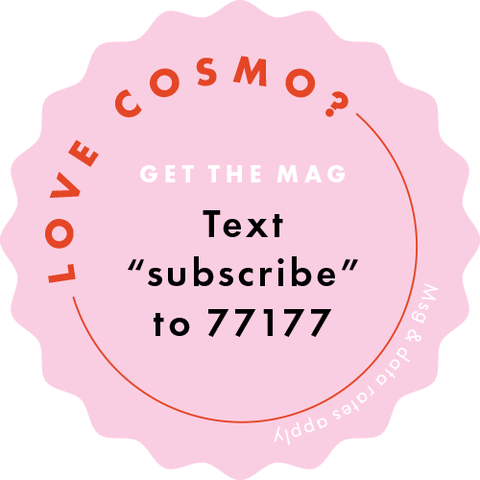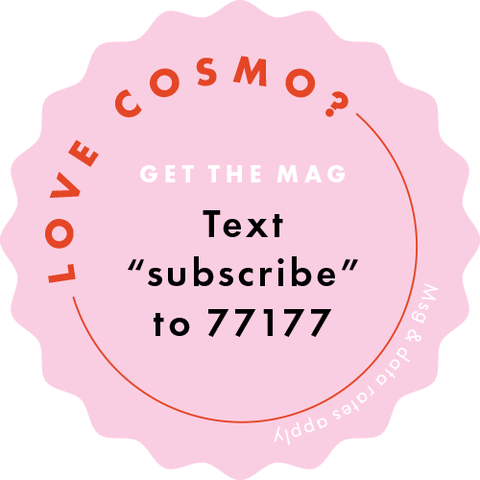 Jason's Been Crushing on Lisa Since He Was Eight
He said as much during an interview with James Corden, musing, "Ever since I was eight years old and I saw her on the TV I was like, 'Mommy, I want that one.' I was like, 'I'm going to stalk you for the rest of my life, and I'm going to get you.' I'm a full-fledged stalker. I didn't tell her that until we had two babies, otherwise it would have been creepy and weird. I've always wanted to meet her. She was a queen, always."
Kinda weird, but kay!
Also is now a good time to remind everyone what Jason Momoa looked like young?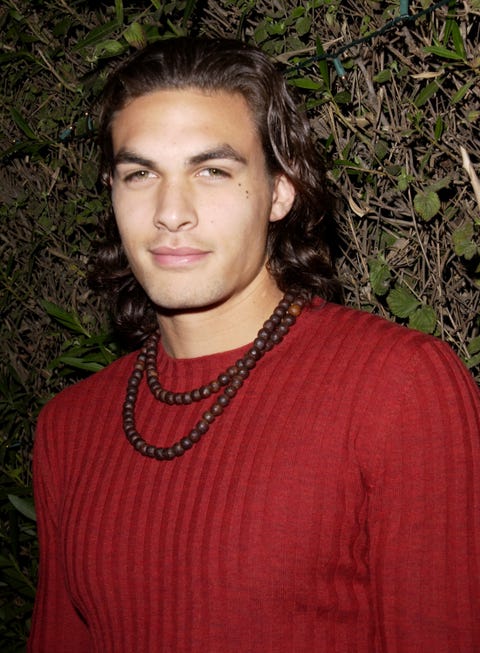 They Met at a Jazz Club
Jason also told James that he and Lisa locked eyes at a jazz club and had an instant connection. Which is funny 'cause I felt the same way when I saw Jason in Game of Thrones.
"I'm with my best friend, and I see her and she goes, 'Hi, I'm Lisa,'" Jason said. "I turn around to my friend and I'm like, 'Ahhh!' I had fireworks going off inside. I convinced her to take me home because I was living in a hotel and I didn't have a car. We went to [a café] and we sat down. She ordered a Guinness, and that was it. I love Guinness. And then I ordered grits, and we had Guinness and grits, and the rest is history."
They Have Two Super Cute Kids
Lola was born in July 2007 and Nakoa-Wolf was born in December 2008. They literally look just like their parents:
Since 95 sophomore year of high school I've been listening and following this genius @anidifranco Finally I got to meet this legend truly a pioneer in music I've always looked up to this woman Always inspiring she has guided me through some tough shit in my life a true inspiration it was surreal to have my ohana here tonight they have been listening since they were in the womb. Big papa moment #lovemyani #fanboy #anifuckingdifranco ngdifranco #someonecallthegirlpolice #everyoneisafuckingnapoleon #drogolovesani Aloha da momoaz
A post shared by Jason Momoa (@prideofgypsies) on
FYI, He's Close to Lenny Kravitz
Before she was married to Jason, Lisa and "American Woman" singer/man-who-accidentally-showed-his-penis-to-the-world-on-stage Lenny Kravitz were a couple. The pair eloped on Lisa's 20th birthday in 1987, and welcomed their daughter actress Zoë Kravitz into the world in December 1988.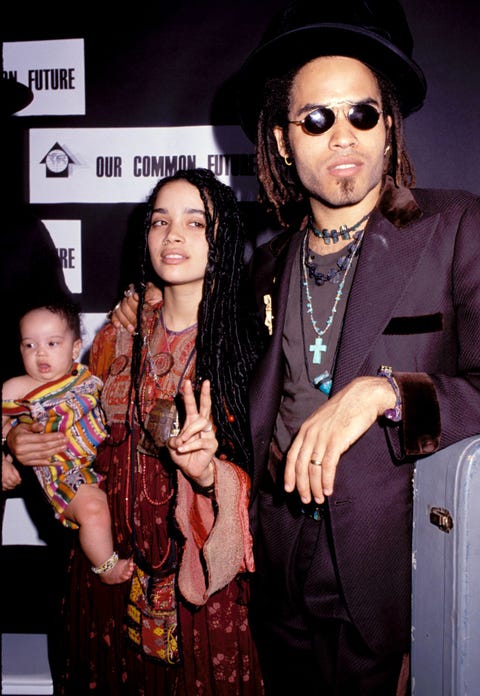 But if you think there's drama between Jason, Lisa, and Lenny, you would be incorrect! These guys are all one big happy family, and Jason and Lenny even have matching rings:
I'm a huge fan of the artists I meet on instagram love spreading the aloha. I got @lennykravitz a present made by @leroyswoodentattoos amazing bone skull ring. Check him out insta. Mahalo lenny for coming to support me on @nbcsnl aloha j
A post shared by Jason Momoa (@prideofgypsies) on
They Got Married in Secret and Jason Wasn't Happy When News Broke
Jason and Lisa made it official in 2017, and when the news leaked he wasn't thrilled. "I thought it would have stayed [secret], but some a—hole leaked it and I will find you," he told ET. "You know what, I've been married to my wife for 12 years. It's just a gathering of our families and celebrating our love."
Yeah, She's a Bit Older Than Him
We know what you're thinking, ya weirdos. Jason is 39 (turning the big 4-0 in August—he's a Leo) and Lisa is 51 (she's a Scorpio). So there are about 12 years between 'em, get over it.
They Starred in a Movie Together
And Jason even directed. The film is called Road to Paloma, it came out in 2014, and yes they had a scene together, which was super rough to film. "It was a very hard scene to shoot," Jason told Collider. "She didn't think so, but it was. It was effortless and we got it in 15 minutes, but it was like trying to capture the first time we met, and yet have it be three times that. It was all the things we weren't saying, and we had to capture it in the perfect light. I didn't want to reshoot it. It's hard to get those real, true, beautiful moments."
So maybe the scene wasn't perfect, but these two are freakin' romantic as hell.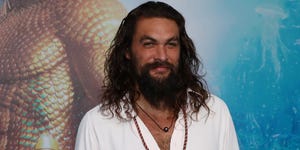 Source: Read Full Article