Denise Richards isn't going to let a lie fester. Nope, it's time to nip things in the bud RIGHT now!
The 49-year-old longtime film and TV star is opening up a little bit about her marriage to Aaron Phypers, 47, in an attempt to clear the air about some unfortunate rumors about their sex life. And to hear the Real Housewives of Beverly Hills star herself tell the story, it sure sounds like monogamy is the only way to go for these two!
The drama all came to a climax on Sunday, when Richards posted a series of Instagram pics bragging a little bit about her beloved husband's hard work running the Malibu-based Q360 Club, a holistic health and healing center. As you can see in the photos (below), the former Wild Things star is very proud of her man and his impressive work helping people get healthy:
Awww! Very cute! There was just one little hiccup in the whole thing… nosy IG followers popped up in the comments asking the star about lesbian love affairs and open marriages, forcing Richards to react publicly in response. After one fan asked if Richards had an open marriage, she responded simply:
"We actually don't have an open marriage."
And when another follower noted they'd "read somewhere" about the rumor she and Phypers were allowed to date and sleep with other people, the star again completely denied things, adding:
"Absolutely not. 100% monogamous to my husband."
Well then! Seems pretty definitive, doesn't it?! Remember, though, these fan questions aren't exactly coming from nowhere! Back in January reports came out that the former Bond girl walked away from RHOBH after rumors were revealed of a love affair she'd allegedly had with fellow castmate Brandi Glanville.
And just about a week ago, things came to a head (pun totally intended) after Glanville herself masterfully trolled Richards with a "p**sy eating" tagline that got everyone's attention — apparently including some of these IG commenters! Ha!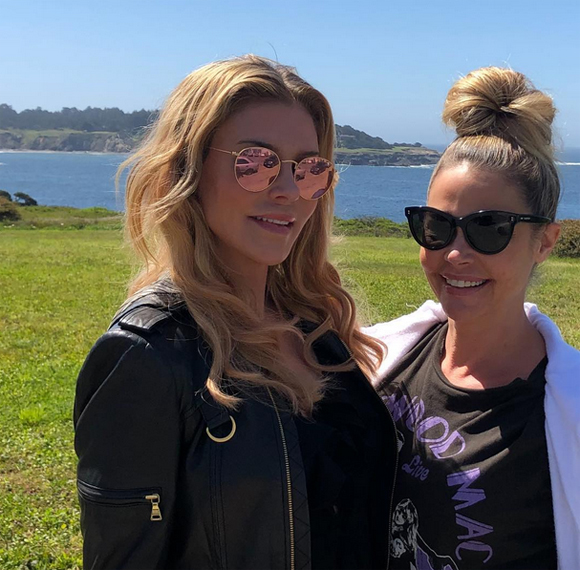 Well then!
Whatever went down between Brandi and Denise, it appears the latter is trying to keep her public life here on the straight and narrow, at least.
Still, not gonna lie… it makes us wonder!!
What do U think about this whole situation, Perezcious readers?! Is there something more to the Brandi and Denise story? Sound OFF with your take about everything and everyone involved here down in the comment section (below)!!!
Related Posts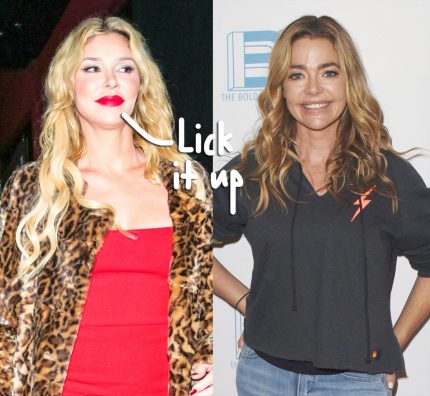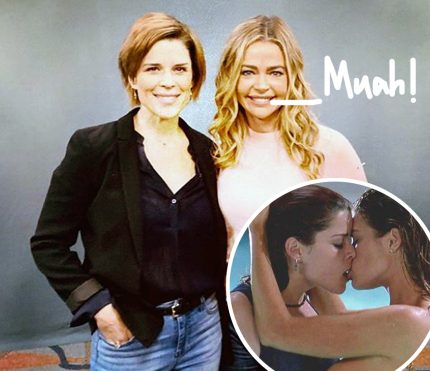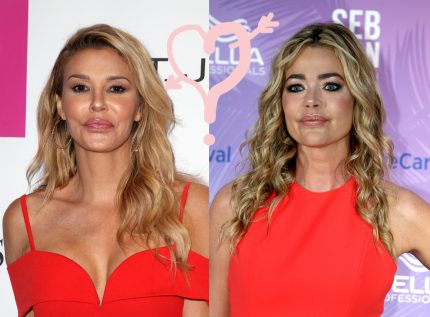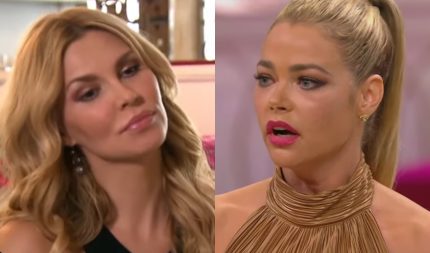 Source: Read Full Article