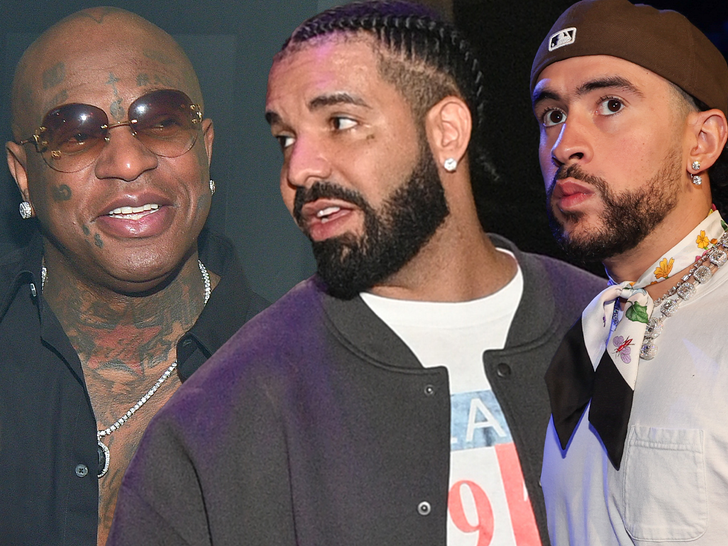 Birdman is hinting Bad Bunny owes his massive success to Drake … claiming the "Un Verano Sin Ti" star's secretly been signed to October's Very Own since the start!!!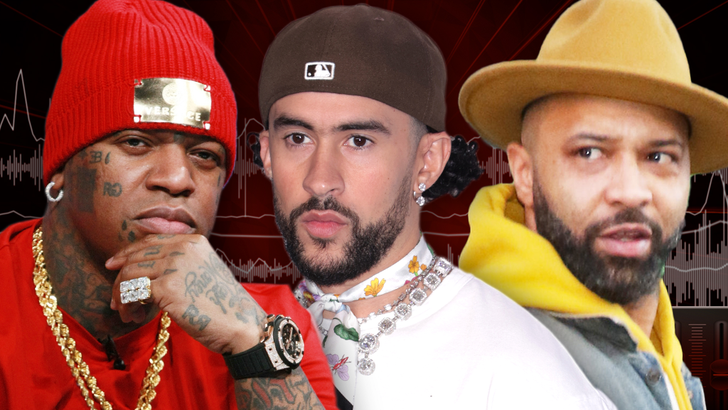 The Cash Money boss has been swatting at all Drake's new album critics and backed his star pupil on a recent podcast with Wack 100 where he claimed BB has been an OVO artist all this time and the public was just unaware … until now.
BB's been releasing music for over a decade and his 2018 studio debut album did indeed feature Drake on the song "MIA" … all released on Rimas Entertainment with no OVO credits whatsoever.
What Birdman does NOT address is why in the world Bunny and Drake would keep this alleged affiliation under wraps.
BB recently returned the feature favor on Drake's "For All the Dogs" album — an album Birdman has been fiercely defending against the negative opinions of Joe Budden and Druski. He's also clapped at Gillie Da Kid for allegedly faking like he got rich off his stint with Cash Money.
We reached out to a rep for Cash Money to see when the BB signing took place. The Reggaeton megastar has a new album dropping Friday — more moolah for Drake, if what Birdman is saying is true!!!
Source: Read Full Article