It's been a ~New York Minute~ (ha) since Mary-Kate Olsen's name has been in the news thanks to the fact that she's a pretty private person, but unfortunately she's now in the middle of a messy divorce from Olivier Sarkozy. Aka, this dude: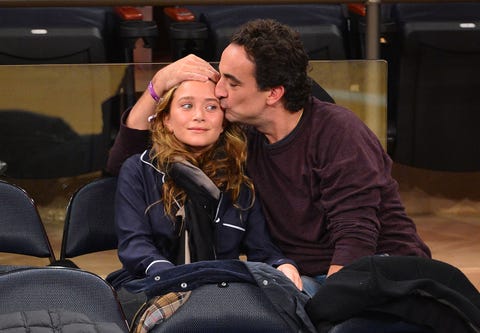 Apparently, Mary-Kate and Olivier's divorce has become "very ugly" and "heated," but luckily she apparently has an ironclad prenup—meaning Olivier can't come for her money. Phew. So, uh, exactly how much does Mary-Kate (and Ashley, while we're at it) have in the bank? More than me. Or you. Unless you're also a super rich fashion-designing famous twin duo. ANYway, here's the deal:
Mary-Kate and Ashley Both Made a Fortune During Full House
Mary-Kate and Ashley starred as Michelle Tanner on Full House, and according to People (via The Washington Post), they started earning $2,400 per episode, which was later increased to $25,000 per episode, and then eventually jumped up to $80,000 per episode. Cool, that's very similar to me making $1.50 from my childhood lemonade stand, so I totally relate.
Also, don't forget that Mary-Kate and Ash were in a series of Oscar-robbed films, including It Takes Two and Double, Double, Toil and Trouble. Unclear what they took home per movie, but if they were making $80k per episode of Full House, let's assume it was a lot.
They Had a Billion-Dollar Business by Age 20
In 2007, Forbes put Mary-Kate and Ashley on their Richest Women in Entertainment list, and estimated that their combined net worth was $100 million. This was in part due to them "presiding over" a casual retail empire (Dualstar Entertainment Group, duh) that sold $1 billion worth of merchandise per year online and in Walmart. Literally, floored.
Their Fashion Brands Bring in Milllllllions
Mary-Kate and Ashley launched The Row back in 2006, and last year Business of Fashion reported that the company generates between $100 and $200 million a year in sales. Meanwhile, their less-fancy (but def still fancy) brand Elizabeth and James has an estimated annual revenue of $89 million.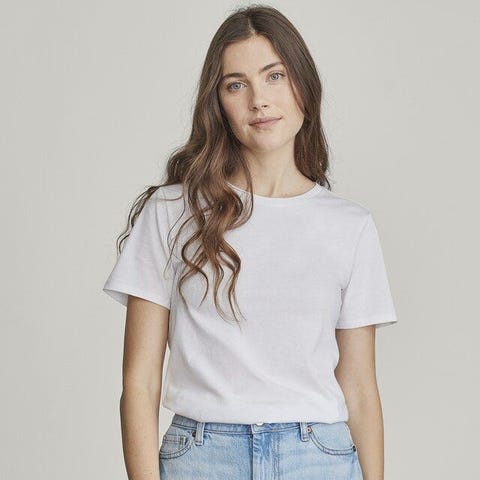 Mary-Kate Owns Very Fancy Real Estate
Mary-Kate and Olivier have owned some extremely snazzy New York townhouses during their marriage, including one worth $6.5 million (which they listed for $8.3 million) and another worth $7.7 million. Of course, any joint assets are presumably going to be split in their ongoing divorce, including real estate—so not sure this should be counted in M-K's total net worth, but worth mentioning nonetheless.
So, What Is Mary-Kate and Ashley's Net Worth?
Oh, ya know, just a totally regular and normal $250 million each, or $500 million combined. No wonder Mary-Kate's prenup is ironclad, dang.
Source: Read Full Article