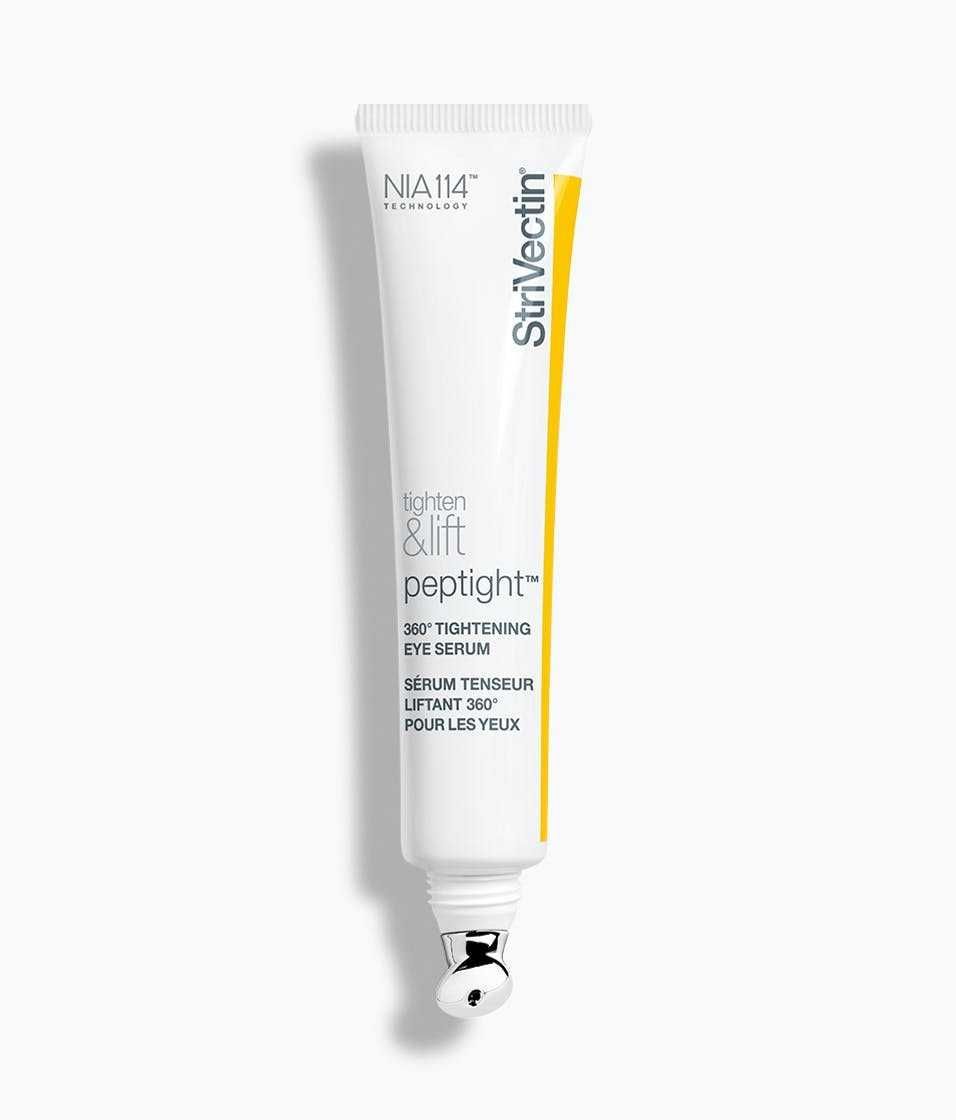 Simone Silverman, founder of interview platform The Silver Women, wanted to alleviate the crepey texture on her lids. Marilee Holmes, an attorney with a leadership position at a major fashion brand, wanted to improve her undereye circles and restore the moisture her concealer zapped from the area. Both women are hard-working entrepreneurs—and neither has time for skincare products that don't work. Despite having vastly different skin concerns, we challenged the two to swap their current eye product with the StriVectin Peptight 360˚ Tightening Eye Serum, which promises to tackle all of them.
This serum's triple-peptide formula mixes together oligopeptides, which, according to cosmetic chemist Ginger King, can target collagen to help reduce the appearance of lines and wrinkles; dipeptides, which she says may help boost lymphatic drainage—along with the cooling metal tip—to help reduce the appearance of puffiness and dark circles; and tetrapeptides, which she says can have a skin-brightening effect. "When combined, the three different peptides are used to target different, commonly-seen issues around the eye area," she says. She adds that the serum contains other complexion-improving ingredients including de-puffing caffeine and hydrating microalgae and algae ferment.
Holmes and Silverman test-drove the product for four weeks, recording the changes to their eye-areas.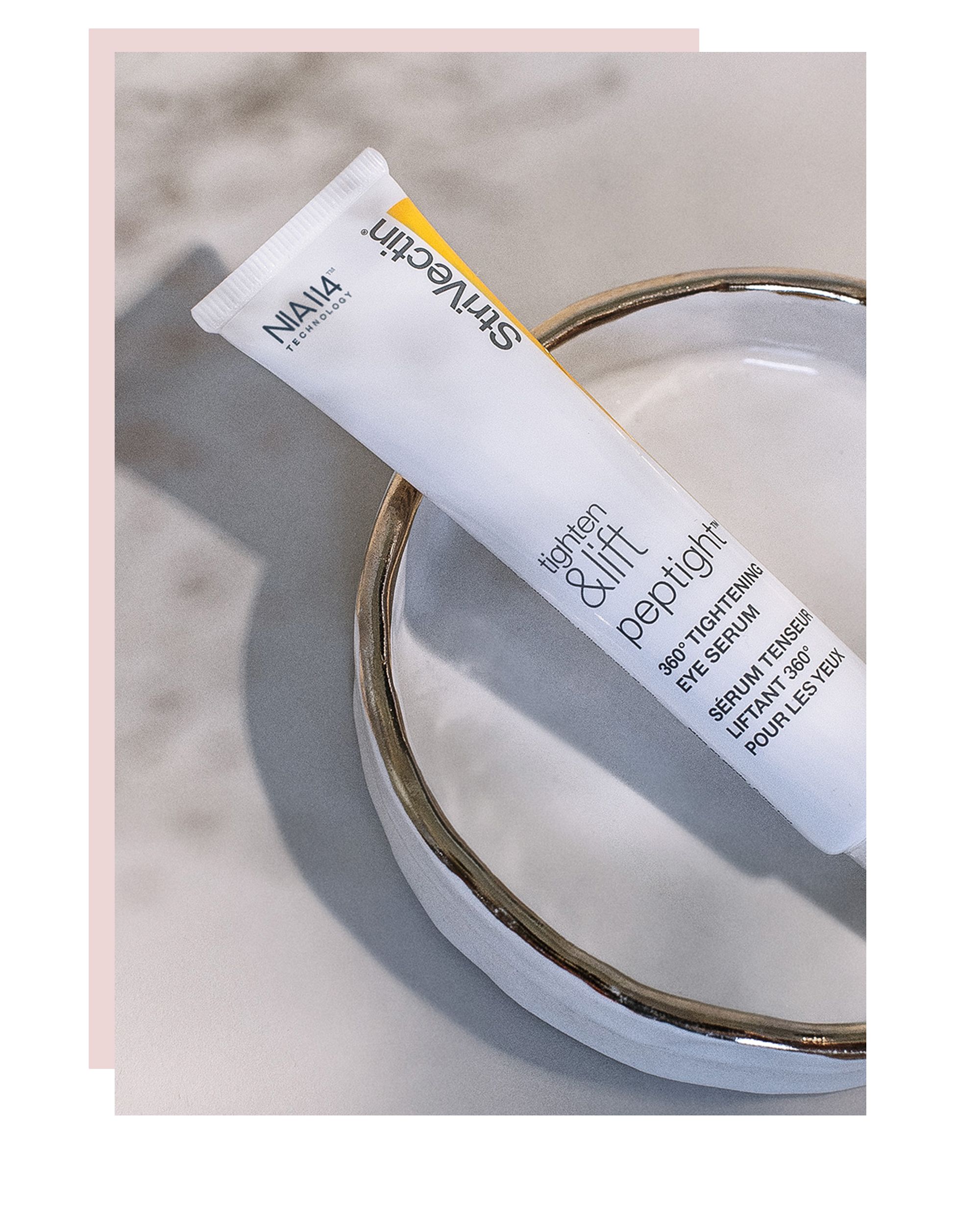 Simone's Eye Concerns: Crepey Texture and Puffiness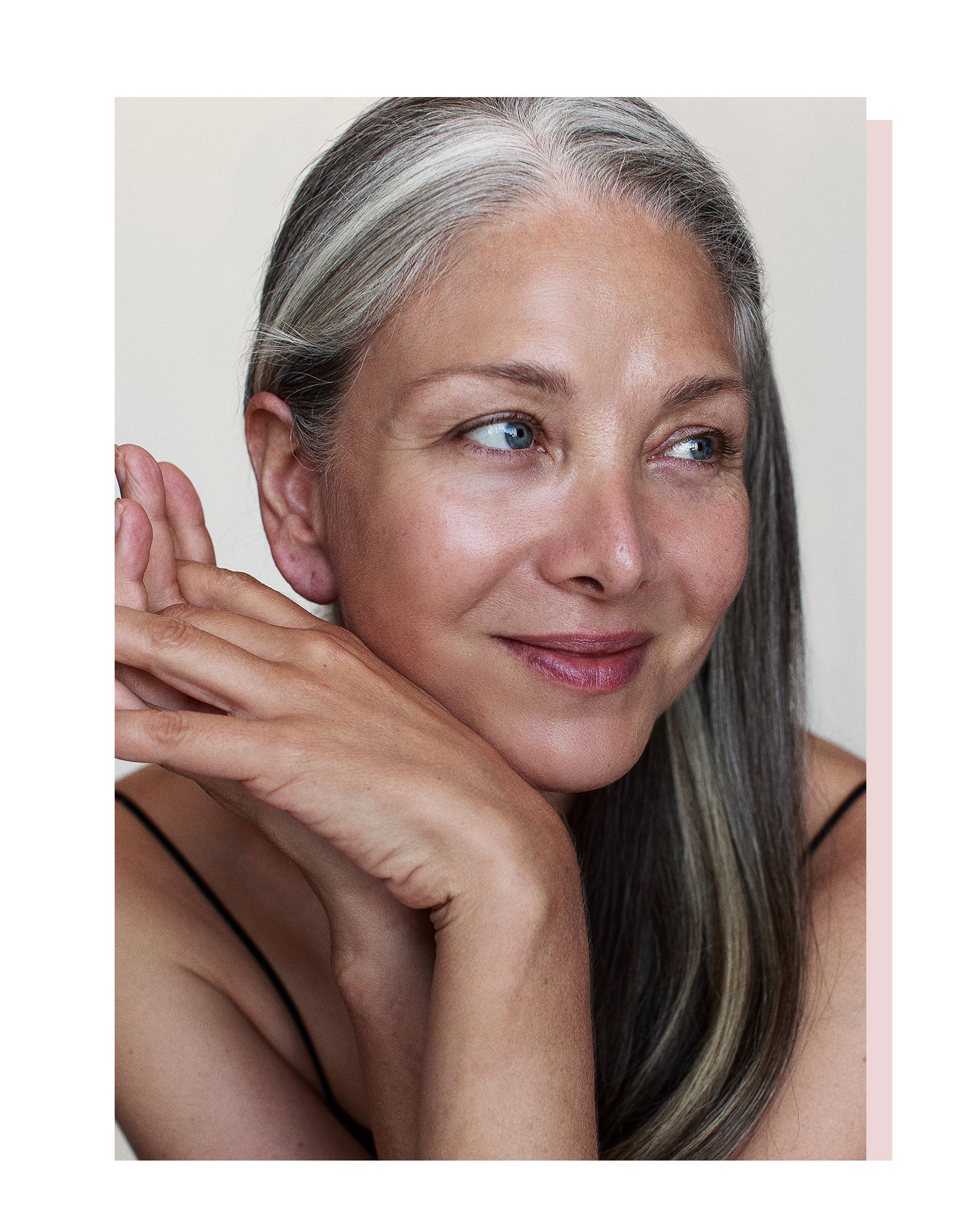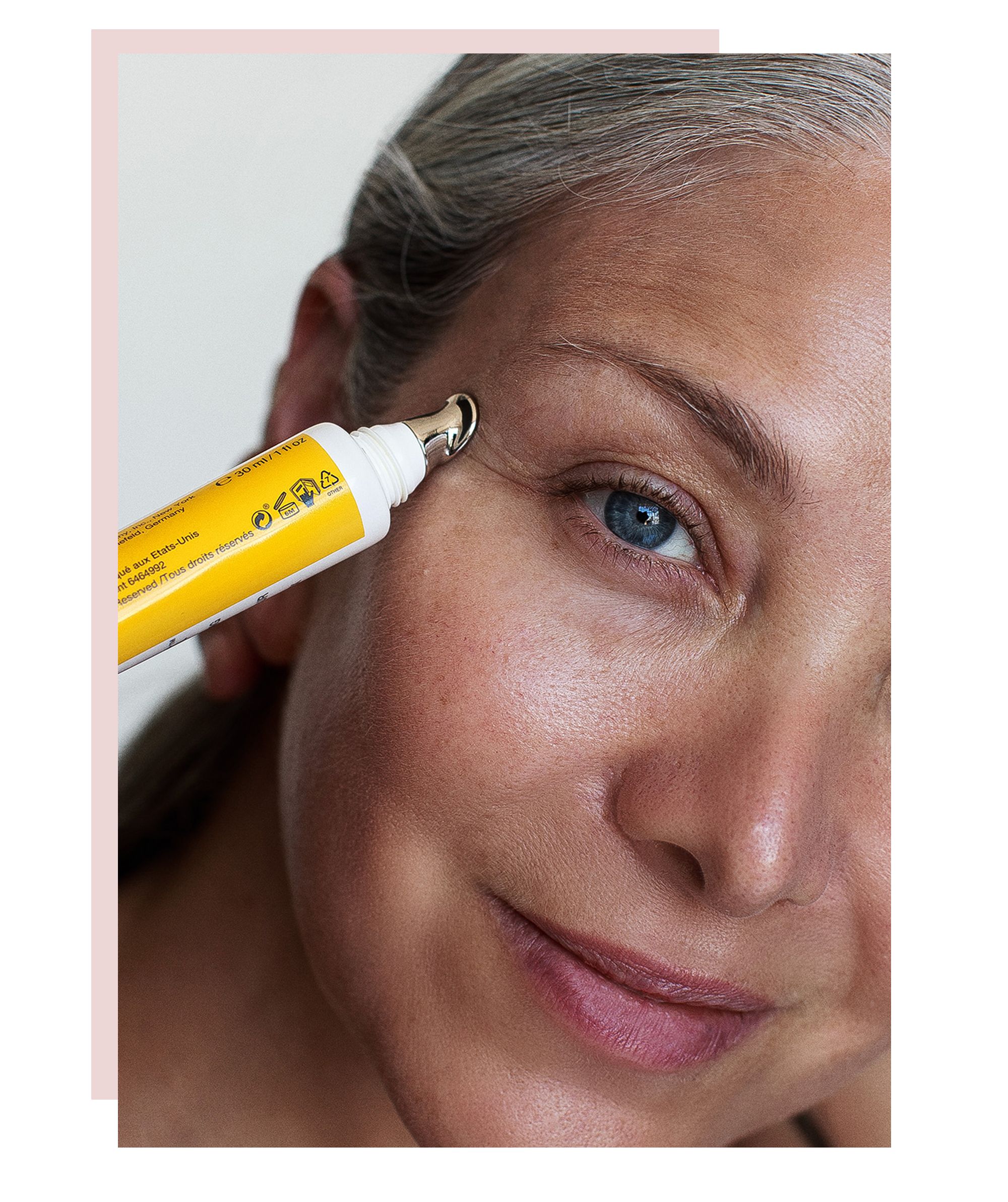 Silverman, who is in her early 50s, has noticed gradual changes to her skin as she got older—particularly the appearance of wrinkles and crepiness on her lids. According to dermatologist Marie Hayag, the eye area is prone to wrinkles due to the collagen breakdown that accompanies aging. "Collagen is what gives skin strength and resiliency to fight against gravity, which is why the thin skin around the eye area shows signs of stretching and sagging long before the rest of our skin," she says. She suggests using a peptide-rich formula to combat these changes, as they are specifically designed to help diminish the appearance of fine lines and smooth crepey skin.
Silverman applied StriVectin's Peptight sparingly at first, as she was concerned about irritation. "When I noticed it wasn't irritating me—by day three—I was slapping it all over," Silverman says. Her routine was simple: She tapped the formula around her entire eye area and allowed it to set before topping it with a concealer.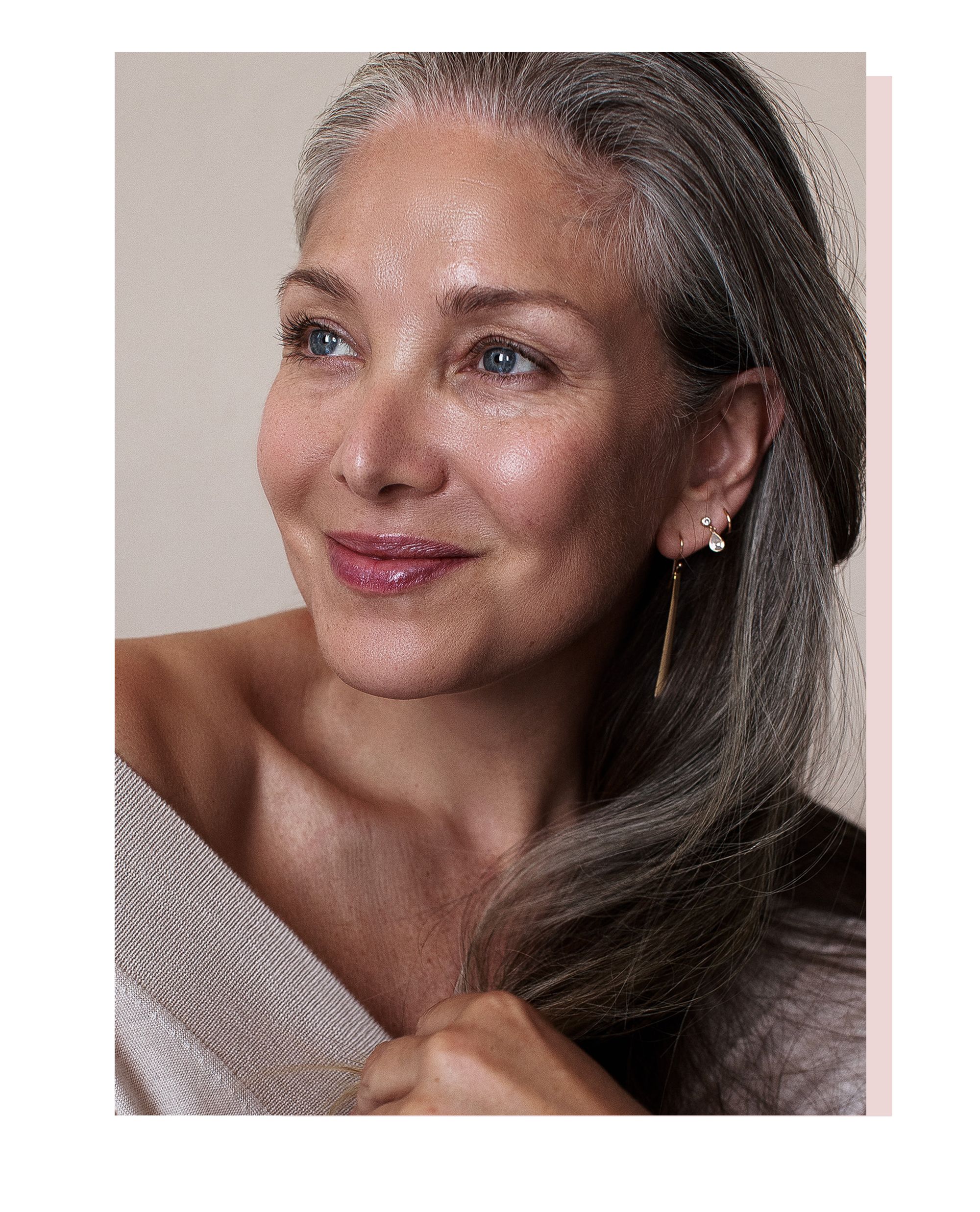 By week four, Silverman observed that her eyes appeared more awake. "My skin felt smoother and more refreshed—even now when I touch it, it feels nice and smooth." The light wrinkles on her upper lids, which was most noticeable when she wore makeup, was less evident under a layer of eyeshadow and the texture appeared softer.
She also mentioned that the eye treatment made her eye area look less puffy. According to Hayag, the cool temperature of the metal applicator helps to constrict swollen blood vessels, which helps to reduce under eye bags.
Marilee's Eye Concerns: Dryness and Dark Circles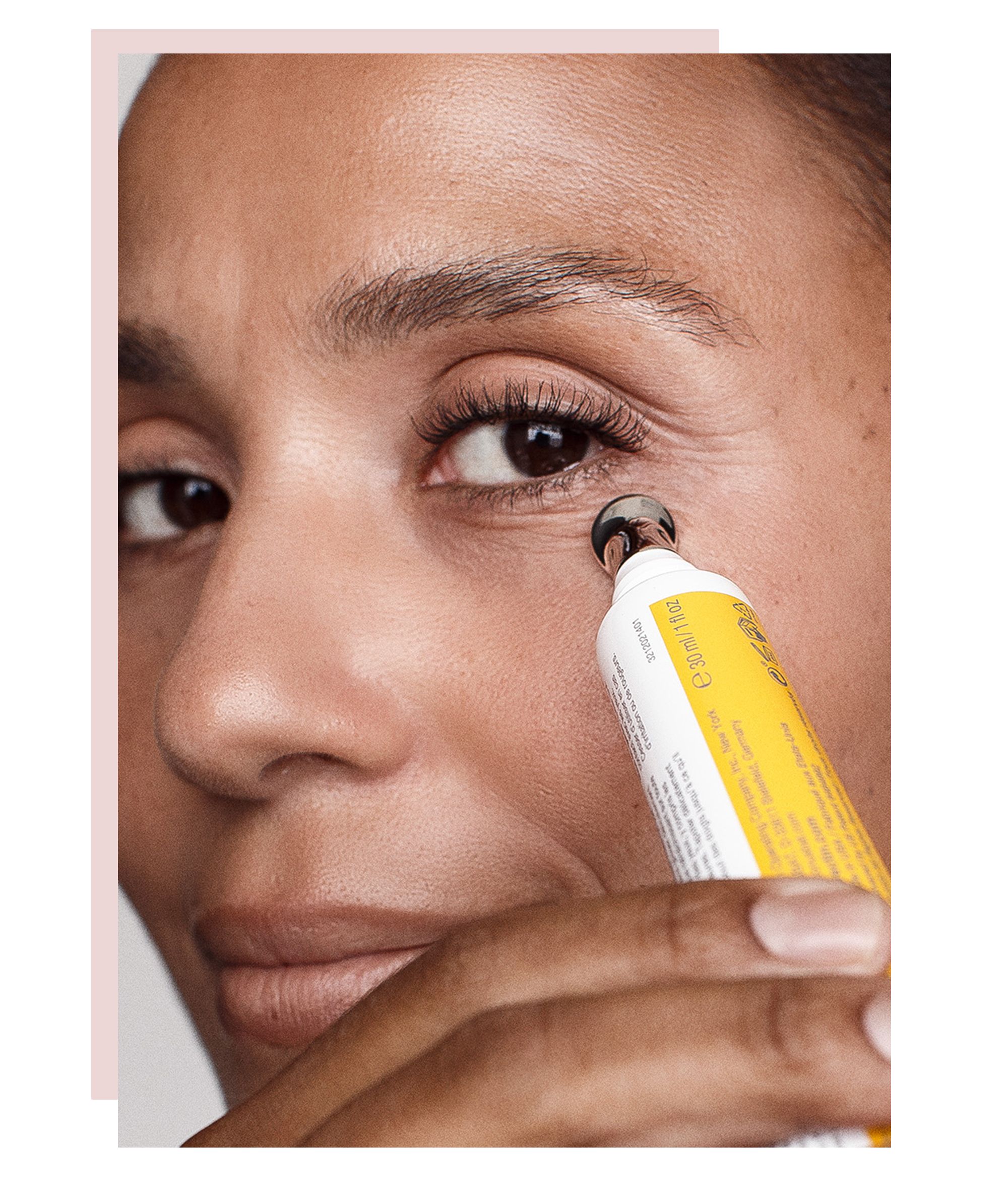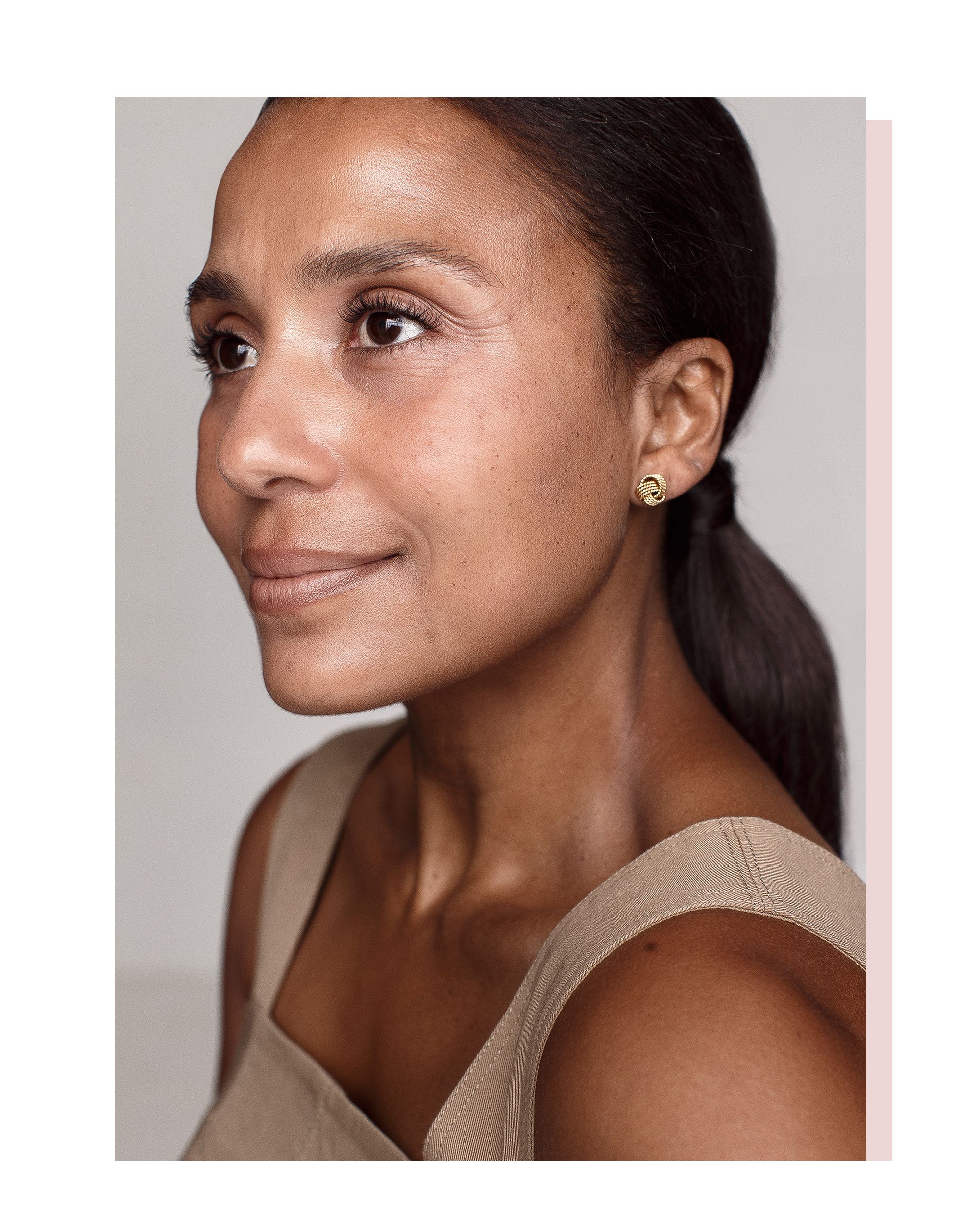 Holmes is a dedicated eye cream user, "I'm one of those people who has been using eye cream since I was 25," she says. (She's in her early 40s now.) She says she has tried various treatments to help hydrate the dry skin all around her eye and alleviate dark circles—but admits she has yet to find a formula that has made a noticeable impact on the latter.
Holmes found Peptight left her eye area feeling refreshed, and was surprised at how it transformed her under-eye circles. "Normally, the darkness under my eyes can almost appear black-ish or purple, and [after two weeks], I noticed it had faded to a redder hue that was easier to blend with my skin," she says. "The area was also a little shinier, which added a little glow and created a fresher appearance."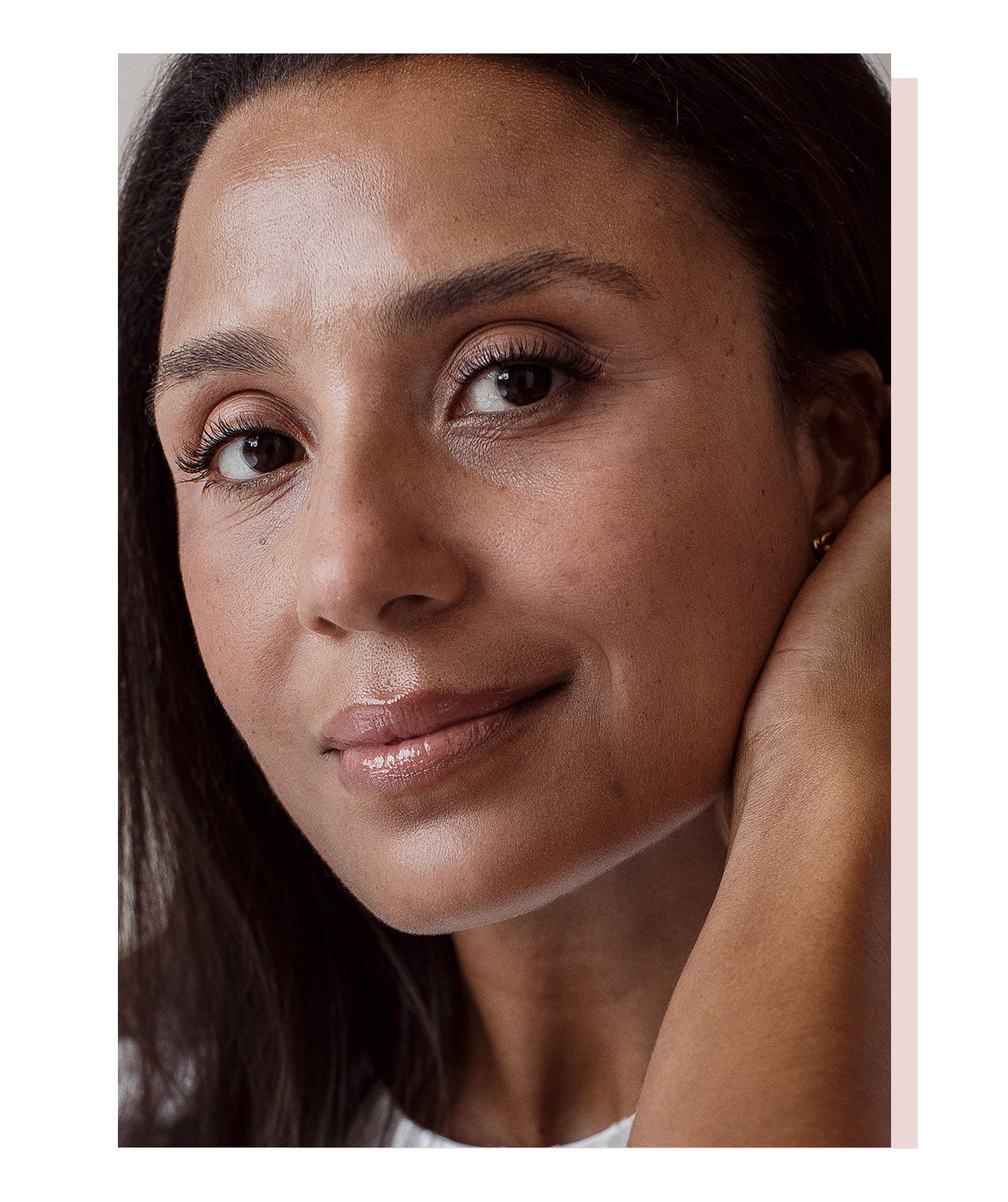 Hayag notes that dark circles can be caused by a variety of factors like genetics and lifestyle. King says the product's peptide blend and use of Kakadu plum extract can help alleviate this darkness. "Kakadu plum extract contains the highest level of vitamin C from fruits," King says. "This can help to brighten the look of the eye area." Hayag is also a fan of the antioxidant-rich Kakadu. "It helps to improve the appearance of hyperpigmentation of dark circles caused by rubbing, fluid retention, and lack of sleep."
By week four, Holmes felt completely comfortable giving her eye area a break from the concealer. "I'm so used to putting on concealer, but after a few weeks, I was like, I don't know why I'm still doing this—the darkness isn't as dramatic as it used to be," she says. She goes on to say that the serum gave her a boost of confidence. "If your skin is looking good, your eyebrows are groomed, and your under-eyes are looking fresh, you feel like you can take on the world, even if you aren't wearing makeup."
Photographer: Mariano Restrepo
Source: Read Full Article