Safe to say this experiment failed for me and I'll be sticking to my current skincare routine from now on. When it's not broken, don't try to fix it! #cavemanroutine #cavemanskincareroutine #skincareexperiment #skincareroutine #acneskin
The "caveman regimen" is a skin-care routine going viral on social media.
The routine involves forgoing all skin-care products entirely.
Ahead, a dermatologist answers all of our questions about the trend.
These days, we find ourselves using the TikTok search bar more than we hit up Google. The app is a treasure trove of information, especially when it comes to beauty tips and tricks. Whether users on the app are encouraging people to apply hemorrhoid cream to undereye bags or use calamine lotion as a makeup primer, the hacks are endless, but it can be tough sifting through what's actually good advice, and what's just being posted for clicks.
Recently, a skin-care routine (or, rather, an anti skin-care routine) called the "caveman regimen" has been gaining popularity, with plenty of users on the app claiming it's worked wonders for their complexions — but does it actually work, or is it just another TikTok fad? We tapped Karan Lal, MD, a double-board certified pediatric and cosmetic dermatologist, to answer all of our burning questions about the caveman regimen, like what it is, whether or not it's safe, and if it actually works.
What Is the Caveman Regimen?
Put simply, the caveman regimen, also called the caveman method, is the practice of doing nothing to your skin. Sometimes referred to as the paleo diet of skin care, it involves cutting everything out entirely: no skin-care products, no makeup, no washing your face, etc.
"It's the regimen without a regimen," Dr. Lal tells POPSUGAR. "You basically stop everything you are using in hopes it resets your skin."
The trend, which has been around for years, has recently been gaining popularity on social media, with many people trying it out for themselves for long stretches of time. However, the results are mixed. One TikTok user, Nikki Chan, detailed her experience using the caveman regimen over a period of 30 days, and her results were less than stellar, while others have claimed that the caveman regimen is the only skin-care routine that's ever worked for them.
What Are the Benefits of the Caveman Regimen?
Implementing the caveman regimen can be a great way to help reset your skin if you've been dealing with sensitivity. "It's good for people who have an allergic skin disease, untreatable facial rashes, and for those with eczema," Dr. Lal adds. Plus, he says, "It's a great way to find out what could be instigating a facial rash, and it simplifies things for people who don't want to do much. It basically acts as an elimination diet for your skin.
There could be specific ingredients in your skin-care products or makeup that are having adverse effects on your skin, and forgoing everything should give you a chance to reset. However, for some, that isn't always the case, and testing out this regimen could have the opposite effect.
How Do You Do the Caveman Regimen?
If it sounds like something you'd be interested in trying, testing out the caveman regimen is simple — all you have to do is forego putting any products on your face whatsoever. (If you do this, though, Dr. Lal recommends continuing to use SPF no matter what.)
As for how long you should do it, the caveman regimen can be customized based on your specific needs, but typically it's done for a stretch of time anywhere from seven to 30 days. Ultimately, it depends on your reasoning for testing it out. For example, if you're experiencing a facial rash and you're not sure what's causing it, you might opt to cut out skin-care products for a week before slowly reintroducing everything. "There's no definite timeframe, however, it's usually until your skin improves from its previous state," Dr. Lal says.
What Are the Risks of the Caveman Regimen?
Replying to @Hot Mess 💋 Would you ever try the caveman routine…and the biggest reason I regret it at the end. It's basically cutting out all your skincare, even cleanser. I know the #cavemanroutine works for some people, but I've come to the realization that my skin NEEDS skincare. It's all about balance! Have you tried this, would you? #acnemarks #hyperpigmentation #cavemanskincareroutine
While Dr. Lal says the caveman regimen is technically safe for all skin types, there are a few risks involved. The biggest is the lack of sun protection. "Sunscreen actively decreases the risk of skin cancer development. If anything, please use SPF," Dr. Lal says. If you do decide to test out the regimen but continue using SPF, there aren't a ton of downsides to be weary of; however, you should note that the results might not be what you expect. Chan said that during her 30-day trial of the regimen, she experienced dark circles, whiteheads, congested pores, rough texture, and cystic acne.
If you're someone with sensitive skin looking for a simple skin-care routine that won't break you out or cause a reaction, Dr. Lal suggests using a gentle cleanser like the PCA Skin Creamy Cleanser ($33), paired with a moisturizer like the Clinical Skin Multi-Lipid Replenishing Moisturizer ($94), and to always end with an SPF like the Revision Skincare Intellishade Clear SPF 50 ($68).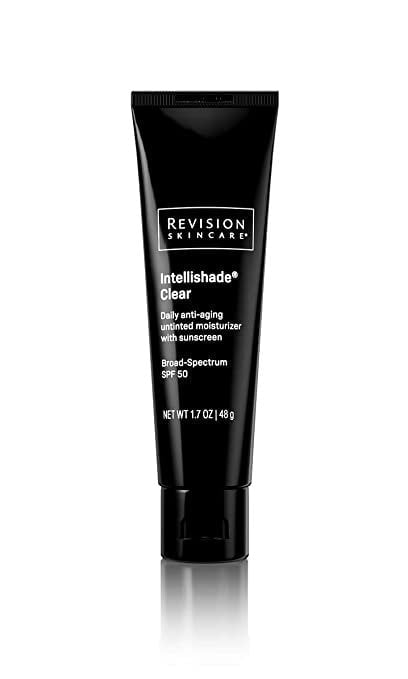 Source: Read Full Article