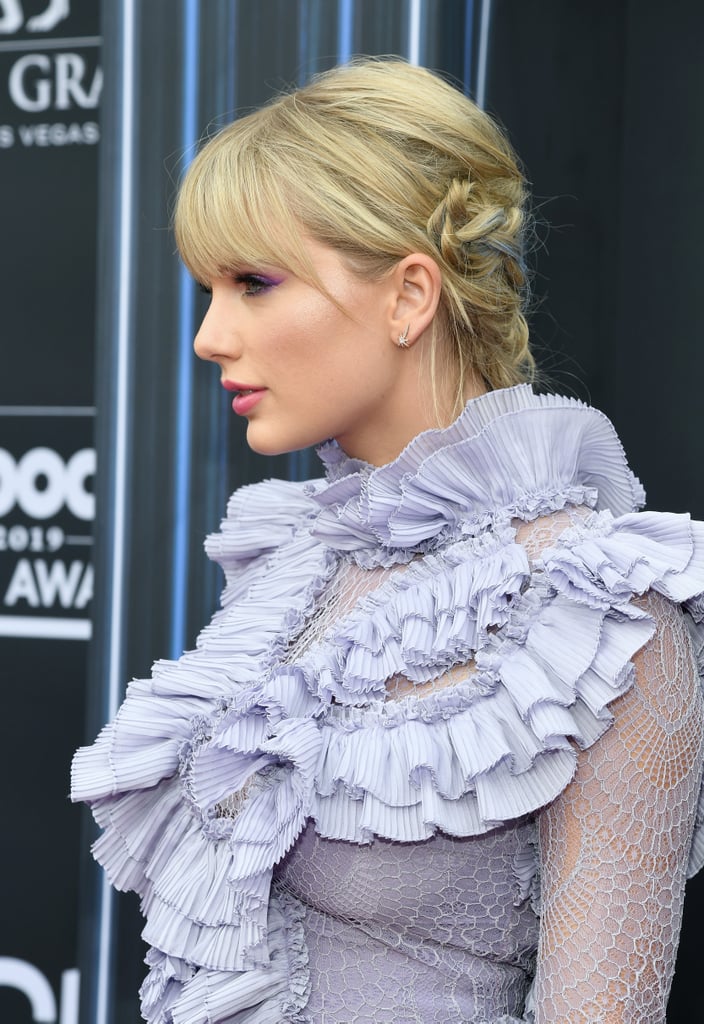 Taylor Swift Changed Her Hair Color Twice at the BBMAs, and We Can't Even Make a Salon Appointment

Bright blond hair pinned back in an romantic updo, sharp winged liner, a pinky-beige lip — Taylor Swift has her red carpet beauty look down to a science. Her music videos, however, are a different story. The singer tends to use these opportunities to play around with her look. Take, for instance, her most recent video for her new song "Me!," in which she wears not one, not two, but seven totally different and totally whimsical beauty looks.
The star of all these looks was her hair. She tries out extralong extensions, blue hair pieces tucked into her trendy shag cut, and even a fuchsia bob. And for the 2019 Billboard Music Awards, it appears Swift found inspiration from her recent video, breaking out blue extensions on the red carpet followed by a ponytail with pink dip-dyed ends. Yep, that's right, there wasn't just one look she stuck to for the evening.
Swift rocked up on the red carpet wearing a ruffled lavender minidress and bright purple eye makeup to match. For her hair, she started off the evening with an intricate updo, and after further inspection, you'll notice the blue threads of chalk color throughout the small braids. Talk about a hairstyle that's garden party at the front and house party at the back.
However, this is Taylor Swift we're talking about, so, of course she changed her entire hairstyle during the night. Not only did she go from wearing an updo to a voluminous ponytail, Swift also added hot-pink extensions to the ends of her hair for her and Brendon Urie's BBMA performance of "Me!" and honestly, we can't even make a regular hair appointment that fast.
Ahead, get a closer look at both of Swift's looks and if you can't decide which hair color to choose for your next event, why not take a tip from Swift and do both in the same night?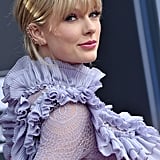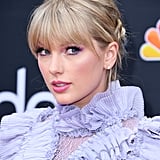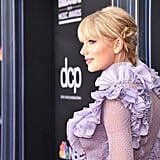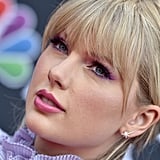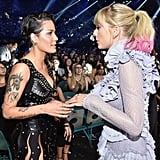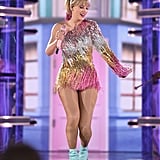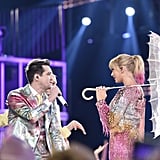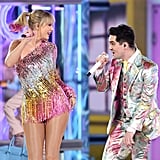 Source: Read Full Article