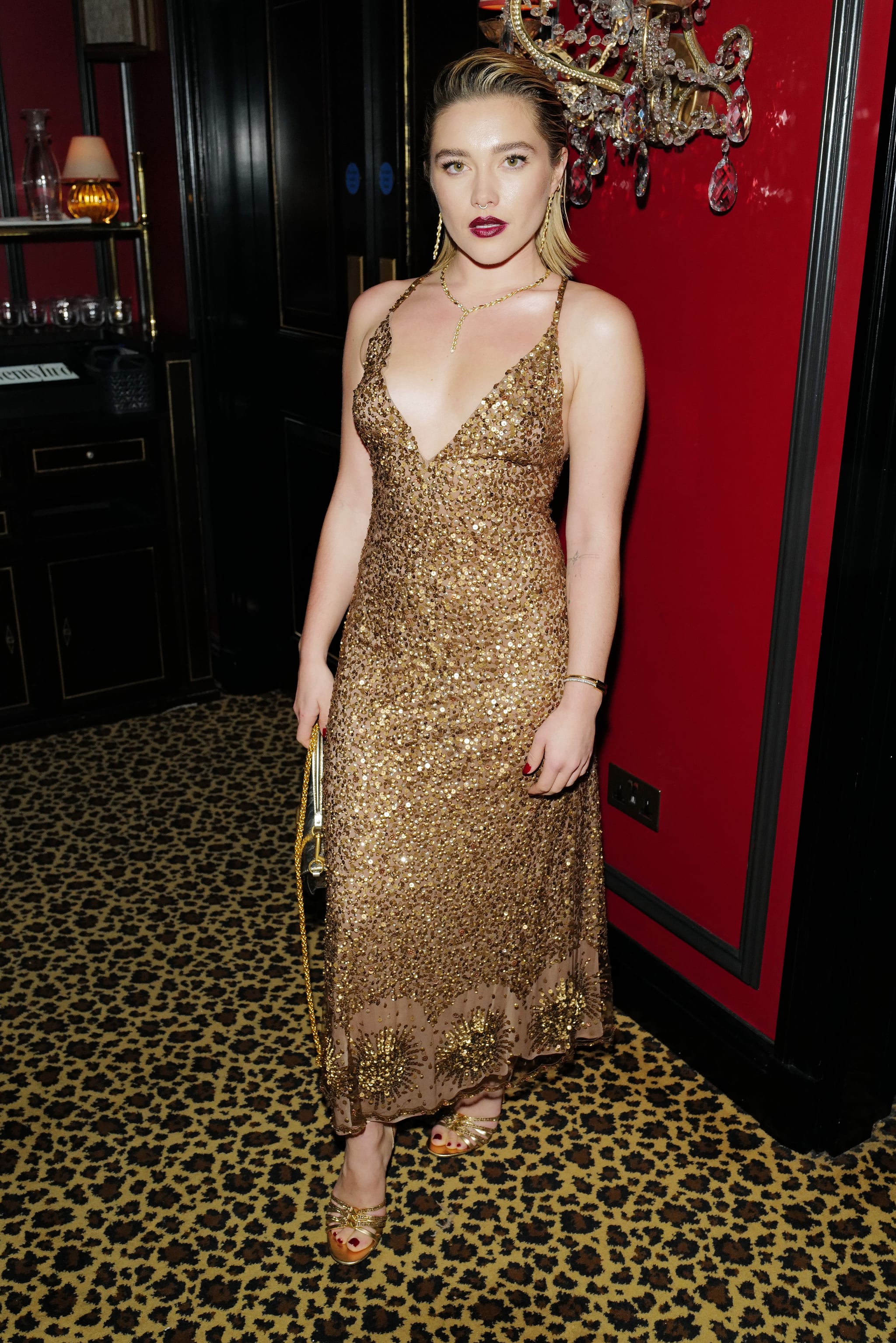 Image Source: Getty/Darren Gerrish / Contributor
Florence Pugh is back with yet another head-turning hairstyle change. On Feb. 19, the actor attended the EE BAFTA Film Awards in London, England, wearing a gorgeous fanned-out hairstyle and super-short bangs. Created by celebrity hairstylist Peter Lux, Pugh's hair was styled into a spiky updo with the ends forming perfect symmetry — almost like a halo around her head. To add even more edge to the look, micro bangs were added to the front. The fringe barely reached her eyebrows and was swept to the side of her face. Pugh finished the look with soft, satin-skin makeup, pink nails, and a stunning coral Nina Ricci gown.
Bangs are a great (and easy) way to upgrade your hairstyle. From curtain bangs to "Birkin" bangs and even the micro version that Pugh was sporting, the cut can suit any hair type and texture. Should you want to experiment before fully committing, you can get faux bangs to test the waters. That's exactly what the star did for a WME party in 2020, and she looked amazing then, too). When you are ready for the real deal, just keep in mind: it is always recommended that you visit a professional to get them cut rather than doing them yourself at home.
Get a closer look at Pugh's hair for inspiration, below.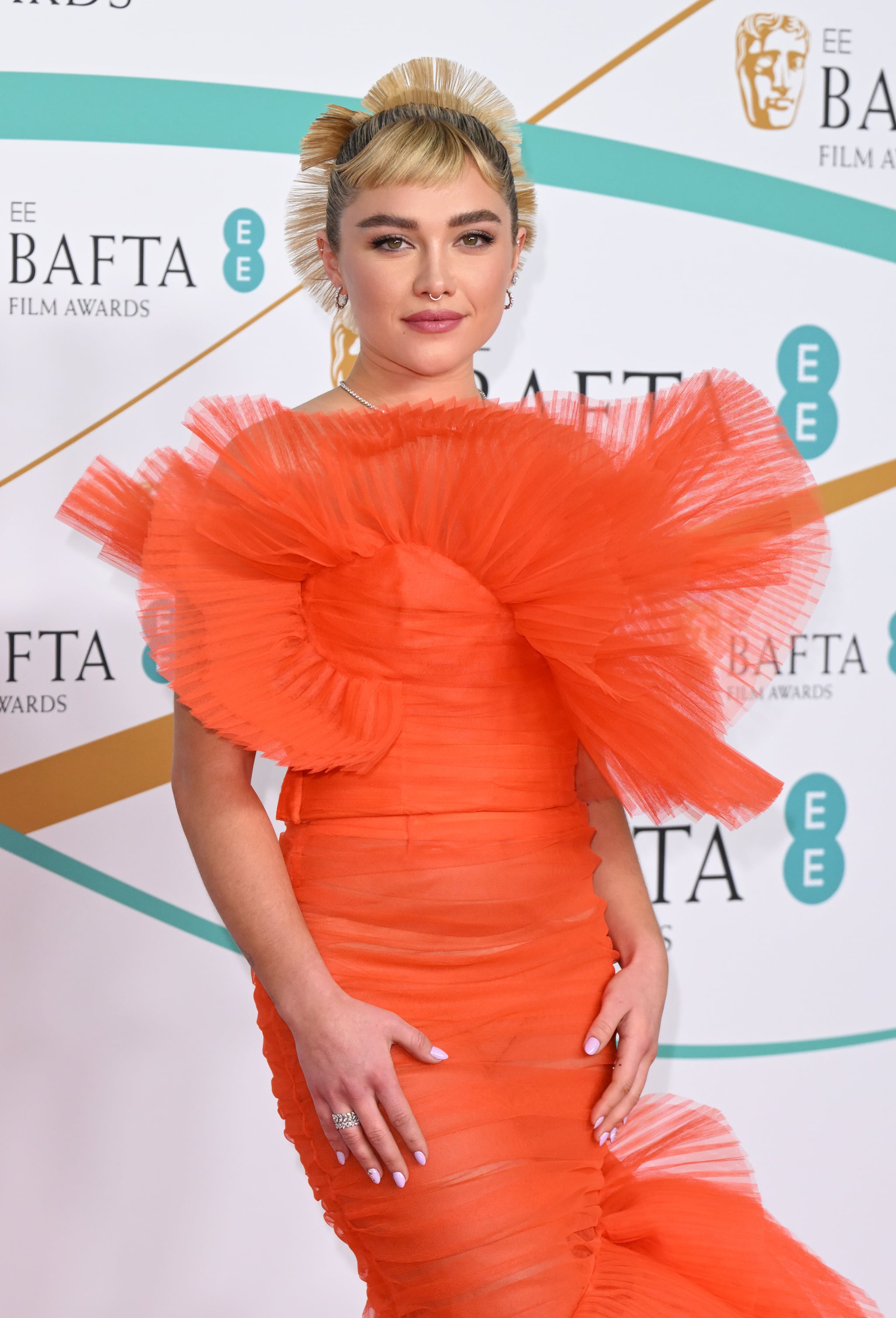 Image Source: Getty/Karwai Tang / Contributor
Source: Read Full Article