Powerbeats3 Wireless Headphones by Beats are on sale today.
They're selling at a 50 percent markdown—$99.99 from $199.95.
They include a fast-charge feature and multiple eartips for comfort.
There are a few things I require from my headphones: they must actually stay in my ears for the duration of my workout, sound quality must be prime (duh), the battery should outlive the plants in my apartment and their replacements, and they shouldn't cost more than my gym membership.
Luckily for me, the Powerbeats3 Wireless Earphones by Beats meet all of these requirements, and today they're selling for $99.99. Yup, that's 50 percent off from the original $199.95, plus, this sale's on Amazon which means free shipping on top of this major markdown (!!!).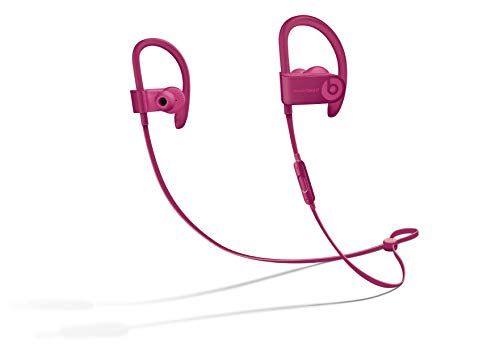 These in-ear wireless headphones are packing 12 hours of battery life, which is sure to hold you over for multiple workouts. Plus, when they do die, the Fast Fuel feature allows them to recharge in a flash—I'm talking an hour of playback after just a five-minute charge here, people.
And while I'm on the topic of speed, these babies also promise you'll never have to fumble with the Bluetooth settings on your phone again. The Apple W1 chip inside (the same one that's inside AirPods) bonds the headphones with your iPhone pretty-much instantly so you can get to sweatin'. And once you do, the super-comfy interchangeable eartips—which allow you to customize the way Powerbeats fit—and the over-ear hooks will secure them in place making sure they're as ready to move as you are.
When you're toweled off and heading home, tell Siri to shut off the tunes so you can give mom a quick call without ever taking the headphones out. And while you're chatting, tell her how marked down these headphones are—it's a deal she won't want to miss out on.
Source: Read Full Article